Damon '89 Brings SJU Skillset to Top Post of Delaware's Largest Law Firm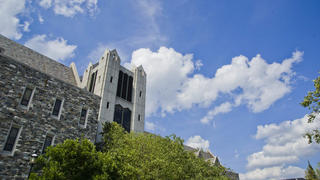 Doneene Keemer Damon '89 has always been able to find her niche. Damon came to Saint Joseph's University as an early decision applicant from the Philadelphia High School for Girls with her eye on a business degree.
"I was mostly interested in the accounting program at the Haub School," Damon remembers. "I always knew I wanted to go to law school, but accounting seemed like the best possible 'plan b' for me."
Even as a commuter student, Damon quickly collected a well-rounded group of friends at the start of her freshman year at St. Joe's. She became an active member of the Black Student Union and Phi Alpha Delta law fraternity. When she wasn't hard at work in the classroom, she spent most of her time socializing on campus and enjoying her philosophy courses.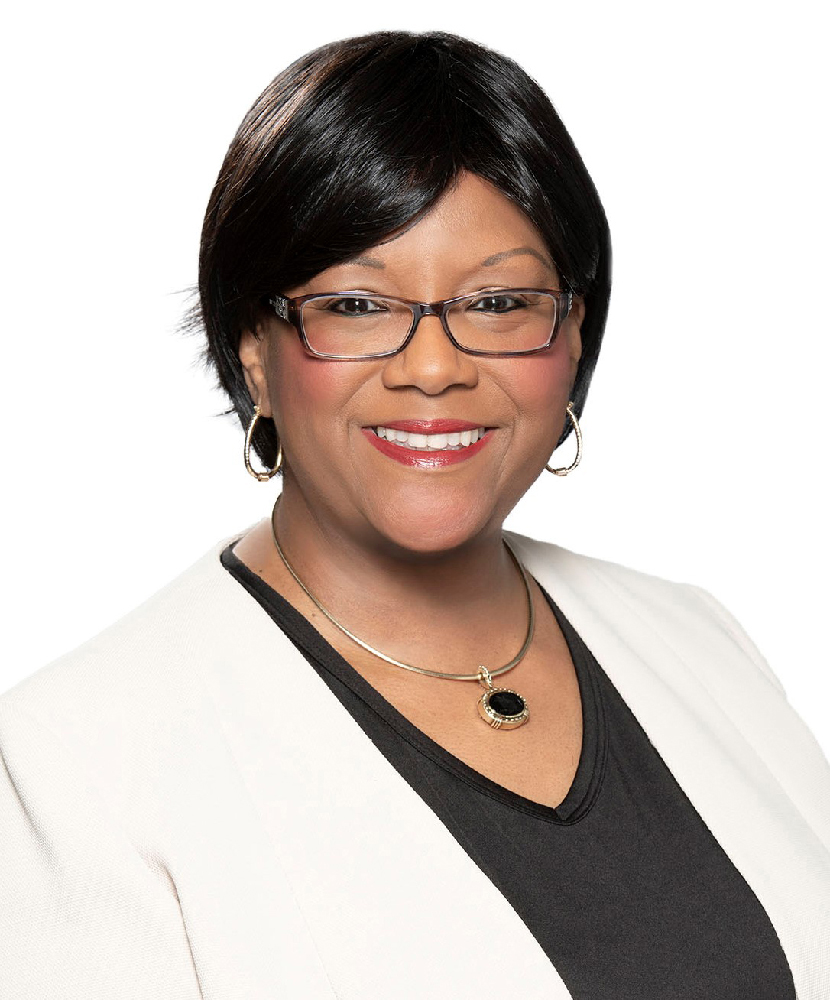 "The small size of SJU was great for me," she recalls. "I was able to meet and develop relationships with a large number of people and establish a great rapport with my professors. We had the most meaningful conversations. They really knew me and they had time for me."
Though she graduated from Temple with a law degree, Damon never left behind the skills she gained at St. Joe's. When her husband moved the family to Delaware for his new job at DuPont in 1992, Damon quickly found work at Richards, Layton & Finger, P.A. There, she specialized her legal focus in the financial technology space, or "fintech," focusing on asset-backed securities, cryptocurrencies and blockchain.
"My practice found me," said Damon. "It's not an area that you learn about in law school. There are no specific classes. This function was quite robust at the firm when I first joined. And it was a perfect fit for me."
Without realizing it would, Damon's St. Joe's experience had given her a tremendous leg up.
"My Haub business degree helped me in understanding balance sheets, income statements and financial jargon. Having an accounting background has helped me grow my practice because I bring value to my clients on the business side as well as the legal side."
Over her 27 years at Richards, Layton & Finger, Damon has proven to be quite a rising star. She was elected partner in 1999, executive vice president in 2016, and, most recently, she was named the first Black, female president of the firm.
Damon hopes to leverage her new role at the firm to ensure her associates can continue to develop in meaningful ways, guaranteeing their short- and long-term success.
"I'm not just the president of a firm. I'm a wife, a mother, a sister. I'm a friend." Damon insists. "All these roles help define who I am. The legal profession involves high levels of stress and anxiety, so providing trainings to help young lawyers understand how to handle that stress on an individual basis is going to help them deal with the pace of life, both professionally and personally."
Damon hopes to be an example to all young people as to what is possible for them.
"Be open to opportunities," she advises. "Always be prepared. I hope my new position will enable me to diffuse that message more broadly."