Five Things You Should Know About SJU's New M.S. in Cybersecurity Program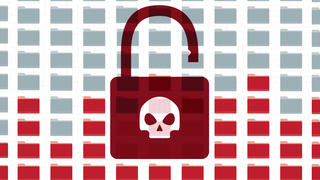 In May 2019, Saint Joseph's University announced the launch of a new, fully-online master's program in cybersecurity beginning in the Fall 2019 semester. As one of the fastest growing technology industries, training in cybersecurity provides students with the opportunity to understand the most recent information technologies to prevent cyber-attacks. 
However, a new program can mean lots of questions for prospective students. We sat down with Babak Forouraghi, Ph.D., program director and chair of computer science, to gather a few pieces of essential information for potential applicants.
How would you describe the M.S. in Cybersecurity program to someone interested? 
The graduate degree is a stacking option built on top of the Saint Joseph's cybersecurity certification program. It really is intended to develop expertise in the field, because there is a constant need for well-trained professionals.
Do you need to have a computer science background to be considered? 
Absolutely not. We're actually seeking applicants from a diverse set of educational backgrounds because that only enriches the program experience. The program requires five courses in computer science to obtain the certificate so participants have plenty of opportunities to become well versed in computer science while enrolled. 
Which courses should I expect to take?
The entire program is 10 courses to complete a master's degree. However, being online allows us to serve students globally. Some of those include: programming, introduction to security, cryptography, ethical hacking (learn the basics of digital vulnerabilities), digital forensics (evidence collection, risk analysis), intro to social network and data privacy, general programming and computer architecture. 
As the program organizer, it's essential to me to have a course list that is responsive to the needs of a new cybersecurity generation and constantly growing.
What types of students would gain the most from this program in terms of disciplines?  
As I mentioned, we value a diverse set of educational backgrounds, however, one of the most relevant standouts are criminal justice students who are interested in growing their technical skills. There are opportunities for multiple disciplines though, since data privacy is so crucial. 
What kind of professional development or career opportunities will come out of this program? 
Cybersecurity is a wide umbrella that covers multiple opportunities. It's expected that data analysis and cybersecurity careers will grow to more 1.8 million positions in both public and private industries by the year 2020. With that in mind, it's clear that the opportunities within this field are increasing exponentially and on a large scale, so now is the best possible time to take advantage.