Haub Students Look to Expand Experiential Learning Opportunities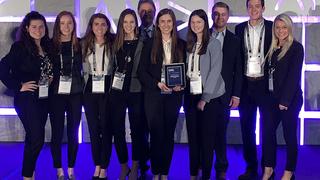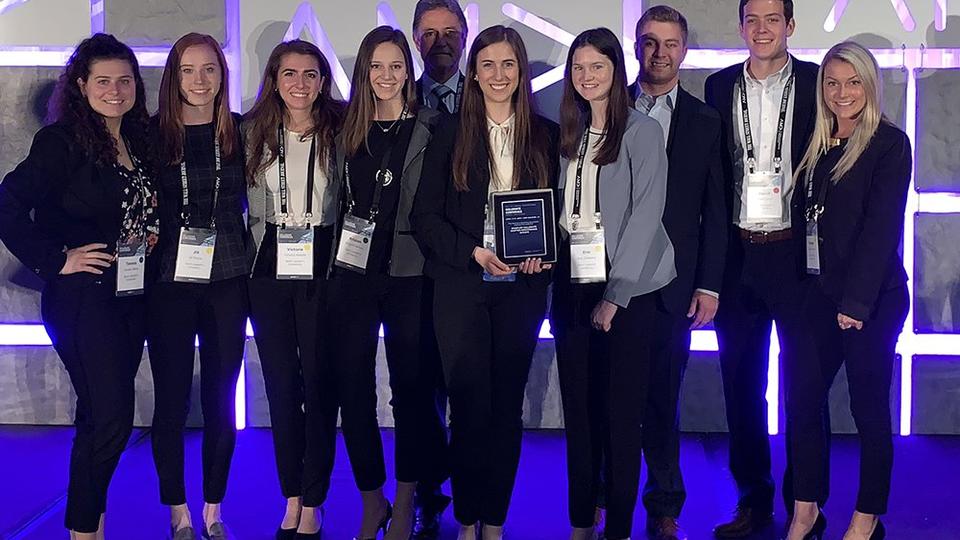 The student American Marketing Association (AMA) is one of the largest professional organizations for marketers worldwide, providing undergraduates with professional experiences by teaching them how to manage finances, people, projects and deadlines. At SJU's Haub School of Business, the AMA chapter is nationally recognized, ranking in the top 30 chapters out of over 500 collegiate groups in the country.
Each year, Haub's AMA chapter is invited to the AMA's International Collegiate Conference in New Orleans where over 2,000 members participate in a series of lectures, build professional connections and engage in competitive learning opportunities.
"The AMA has done so much for me and other students," says Tessa Darno '21, an active member of the AMA Executive Board. "Our annual trip to the International Collegiate Conference has helped me connect with students around the world and learn ways to prepare for my professional path."
Saint Joseph's AMA chapter has a long history of winning awards at the national conference and in 2020, the executive board is aiming to maximize SJU's impact while there.
In the past, SJU's AMA has only been able to send its executive board to the AMA Conference. This year, the AMA chapter is aiming to send as many members as possible through SJU Crowdfunding with their #AMAzing Marketers project.
"Our executive board spends the months leading up to the conference putting on events that add value to our members," says Erin Drakeley '20, SJU's AMA chapter president. "This year, by inviting more members, we'll be giving more Hawks a first-hand professional experience at the AMA and ensure a strong showing at the conference, ideally increasing our rankings in the AMA as a whole."
Support for this SJU Crowdfunding project hits Haub's Hawks on a very real level.
"We feel each ounce of support we gain," remarks AMA member David Lynch '20. "More funding allows us to increase the number of professional networking sessions we host and be a better resource to our peers. Ultimately, having a greater impact on our members helps us on the national stage as we compete against other chapters at the conference."
To learn more about #AMAzing Marketers and support the students, visit giving.sju.edu/crowdfundingama.