Hawk Hill Alliance Launches to Support Saint Joseph's Student-Athlete NIL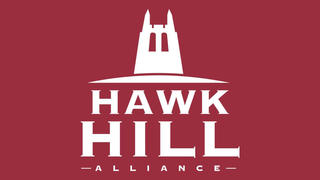 Hawk Hill Alliance, working in tandem with industry-leading Student Athlete NIL (known as "SANIL"), will leverage the collective power of the alumni and fans to help St. Joe's student-athletes excel during and beyond their time on Hawk Hill. More importantly, Hawk Hill Alliance seeks to help student-athletes maximize their NIL opportunities the right way, without compromising the values of Saint Joseph's University and the legacy of all those who have donned the Crimson and Gray in the past.
 
Hawk Hill Alliance will allow businesses, donors and subscribers to support and engage with their favorite teams and student-athletes, or contribute to a general fund that supports student-athletes across several sports. Student-athletes may engage in a variety of opportunities, including personal appearances, meet-and-greets, charitable work, speaking engagements, or commercial sponsorship through the Alliance. 
 
As with all NIL entities, Hawk Hill Alliance is independent from Saint Joseph's University, and the University does not receive any financial benefit from the Alliance. NCAA rules allow alumni, fans and other donors to compensate student-athletes through the Alliance, but such compensation:
may not be considered "pay for play," 
must be in exchange for services provided by the student-athlete, and
may not be a recruiting inducement for a student-athlete to enroll or continue to attend Saint Joseph's 
NCAA guidelines require St. Joe's to educate members of an NIL entity; as such, prospective donors or subscribers to the Alliance are encouraged to review the educational information prepared by the Department of Athletics and ask any questions when in doubt. 
 
"We are incredibly grateful to Noah Henderson and SANIL for launching Hawk Hill Alliance to support our student-athletes," Saint Joseph's Vice President and Director of Athletics Jill Bodensteiner said. "Along with direct contributions to the Hawk Athletic Club and other University fundraising initiatives, NIL opportunities are essential to our ability to achieve competitive excellence and provide transformative student experiences for our student-athletes."
 
"Hawk Hill Alliance is excited to assist Hawk student-athletes to build their brand and develop personally and professionally," said Noah Henderson '20, Director of Hawk Hill Alliance and a former Hawk golfer. "Our values and practices, as well as our partnership with SANIL, will help ensure that we operate in a manner consistent with the high expectations and values of St. Joe's and its student-athletes. I cannot wait to get started."

For more information about Hawk Hill Alliance, please visit the website at https://hawkhillalliance.com/.
This news article originally appeared on sjuhawks.com.