Interactive Sessions Give Boost to Orientation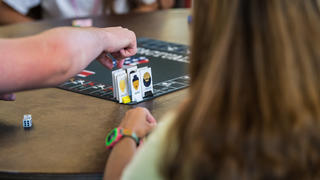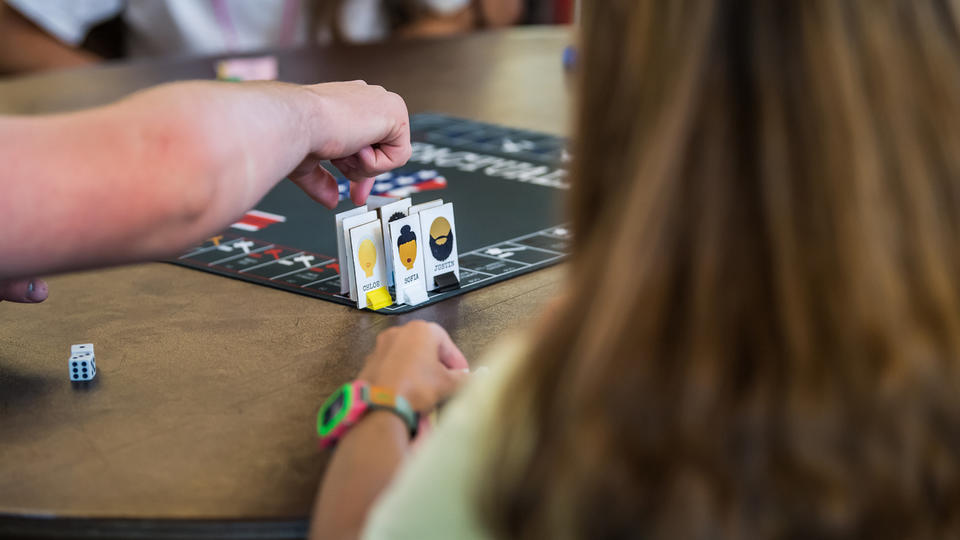 July's opening days normally come with sweltering temperatures and oppressive humidity. But in classrooms in Merion Hall and Connelly Hall, students were having snowball fights.
The snowballs were not actually snow, of course, but crumpled strips of paper onto which the students had written reasons that they might feel uncomfortable intervening in a situation that put another student in a questionable or dangerous position.
The exercise was part of a presentation called "Culture of Care: Preventing Harm Through Bystander Intervention," a new session offered to every incoming student this year as part of the Class of 2023 Orientation. The session discussed physical and mental well-being, encouraging participants to openly discuss their preconceptions and attitudes about mental health.
"Our goal is to start a dialogue," says Aisling Cassidy, a residential area manager within the Division of Student Life and one of the session's facilitators. "We want everyone to feel comfortable with the idea that this is a place where we look out for each other."
The sessions are part of a larger reimagining of how information is presented during the two-day orientation. Students also played FACTUALITY, a board game and facilitated simulation of real-life experiences in America that examines the advantages and limitations that stem from each character's intersection of race, economic background, gender, sexual orientation and religious affiliation.
In previous years, information on counseling services and inclusion and diversity efforts, for example, were given in straightforward, informational presentations. Cary Anderson, associate provost and vice president for student life, says that the experiential nature of the new format makes a bigger impact.
"By giving the students an opportunity to interact during these sessions, they leave orientation thinking about what our values are and how they can actively align themselves with those values," he says. "We will follow up with these messages in August orientation and throughout their education at Saint Joseph's."
Nico Dennis, a junior marketing major and orientation leader, says that the FACTUALITY sessions give the incoming class valuable perspective.
"They get to put themselves in the shoes of people whose lives they could never experience," he says. "They feel the wins and the losses that come with each person's set of circumstances."
Orientation was also reconfigured this year, Anderson says, to give the incoming students more time to register for classes, review their housing options, learn about services and to socialize with each other and with orientation leaders.
"We want each new class to form a bond to Saint Joseph's — meet potential roommates and learn about services, yes, but also to become comfortable with the upperclassmen and the culture here," he says. "That's why the orientation leaders are so crucial to the process. They plant the seeds of community that the students will enjoy when they return in the fall."