Men's Cross Country Tops the Field in Season Opener at Lehigh Invitational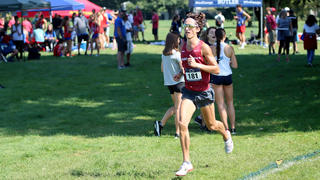 ABOUT THE EVENT:
The 6k race was hosted by Lehigh University at the Goodman Cross Country Course.
The Hawks finished in first place on the evening, eight different schools and 116 runners representing the field.
Six Hawks set PRs on the evening.
 
HOW THE HAWKS FINISHED:
 
UP NEXT:
St. Joe's returns to action in two weeks, set to compete in the Paddy Doyle Meet of Champions hosted by Iona University on September 15.
This news article originally appeared on sjuhawks.com.