SJU Theatre Company Performs for Drive-In Audience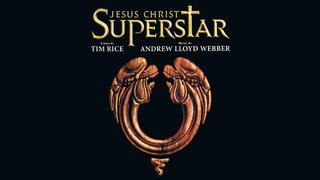 Keys to the Article
After last year's spring musical was canceled, the cast and crew of "Jesus Christ Superstar" have decided to perform the show outdoors as a drive-in performance.
The audience can view the show from their cars and hear the music by tuning in to an FM radio station.
The performers will be masked and the choreography has been modified to avoid physical contact.
On Friday, Mar. 26, the SJU Theatre Company will host its debut performance of "Jesus Christ Superstar" on an outdoor stage for a drive-in audience. The Saint Joseph's University performers will be masked and have their own microphones, and the music will be broadcast to each car through an FM radio station.
This new format came after months of consultations with other music and theatre departments around the country to determine the best ways to keep singers and musicians safe, while still training students who are enrolled in performing arts programs.
"We really had to find a way to reinvent or recreate what we do in the time of Coronavirus," says Suzanne Sorkin, Ph.D., associate professor and chair of the Department of Music, Theatre and Film. She worked with institutions like Temple University and West Chester University to come up with guidelines for safer performances. Ultimately, they agreed that the safest way to host large-scale musical productions with singing, dancing and sets would be to hold them outdoors.
Renee Dobson, M.F.A., associate professor of performing arts, artistic director of the Bluett Theatre and director of the production, had heard about the San Diego Opera's production of "La Bohème" being performed outdoors as a drive-in type of show. "This production of a pretty complicated opera went forward in the fall and was very successful, even with pandemic restrictions," she explains. They decided to use that model for their chosen production of "Jesus Christ Superstar."
Written in 1970, with music by Andrew Lloyd Webber and lyrics by Tim Rice, "Jesus Christ Superstar" tells the story of the last seven days of Jesus' life, from his arrival in Jerusalem to his crucifixion.
Auditions for the St. Joe's production were held through video submissions and callbacks were done in-person in a nearly empty Bluett Theatre.
"It was one person at a time on stage," says Daniel Keegan '24, who plays the apostle Peter, as well as various other ensemble roles. He explains that they had an assigned time to appear on stage. The piano player sat behind a large divider, and Dobson – the only other person in the room – sat in the audience.
"We really had to find a way to reinvent or recreate what we do in the time of Coronavirus."
Over 50 students auditioned for the production. Due to social distancing requirements, only 16 people were cast. No more than 12 people were on stage at a time.
Projecting and singing behind a mask has been challenging, but Dobson says the students have been extremely cooperative and collaborative. "They've worked hard to really see this show in a new way," she says. That includes choreographing scenes differently to prevent as little person-to-person contact as possible.
"There's a scene where Jesus is laying his hands on all these lepers," explains Dobson. "And they were either touching him or reaching for him. We had to find a new way to show that." Other iconic moments, such as Judas kissing Jesus, have required modifications.
Raegan Davies '21, a musical theater major, is the choreographer for the production and has had to come up with ways to adapt the scene so that the lack of physical contact would not diminish the overall effect. 
She has also had to find ways to stage scenes around hand-held microphones, which each actor will hold through the duration of the musical. The microphones are marked with their names and disinfected after each use.
Keegan isn't worried about the logistics of holding a microphone and performing at the same time. "The show is a lot of rock and roll music," he says. "So we want those moments to just grab on to the mic and, you know, sing your heart out."
The elevated stage will be built outside of Claver House, and each ticket entitles attendees to one parking spot. Sorkin encourages people to go within their pods.
Performances will be held:
Friday, Mar. 26 at 7:30 p.m.

Saturday, Mar. 27 at 7:30 p.m.

Sunday, Mar. 28 at 7:30 p.m.
Tickets are sold out, but Dobson says there is a waiting list. Email her at rdobson@sju.edu to reserve a spot on the list.