A Bachelor's Degree 10 Years in the Making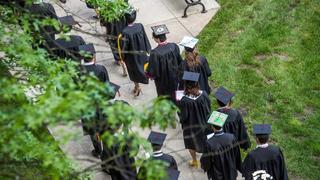 Joel Velez '22 never intended on spending a decade earning his bachelor's degree from Saint Joseph's University. 
He came to Hawk Hill in 2012, riding his high school honor roll status right into a four-year academic scholarship. Velez came in with a plan — four years as a biology major at SJU and then, once he crossed the Commencement stage, he'd be heading straight to medical school.
Even in grade school, I [was] completely fascinated by how bodies work. That interest grew and grew until I knew what I wanted to do with my life.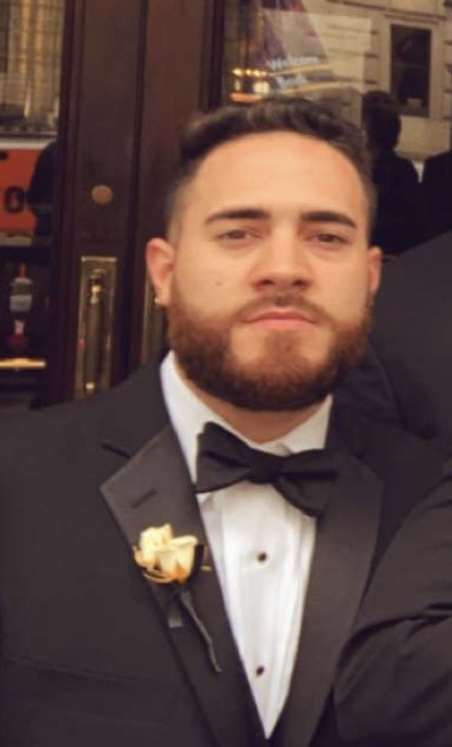 "Even in grade school, I remember being completely fascinated by how our bodies work," remembers Velez. "And that interest grew and grew until I knew what I wanted to do with my life and in my career."
For his first three years on campus, he maintained that plan. Every semester, he made the Dean's list, he aced his finals, he impressed his faculty mentors in the lab. But eventually, his straight and narrow path took a turn.
In 2015, his grandmother's living situation became untenable and Velez had to move back into her South Philly home to advocate and care for her. This move took him off campus and away from the labs, eventually taking his student status down to part-time. 
Velez was in and out of classes over the next three years. Trying to manage his family situation while earning his degree didn't prove to be easy and it was difficult to keep up with all his coursework.
"My head wasn't in it anymore," he admits. "I was so preoccupied with everything going on in my home that I wasn't letting myself benefit from anything at school."
By this time, Velez also began running into a scholarship issue. His tuition was only covered for four years. After deferring to part-time student status, his time at the University felt like it was running out. 
"All of the sudden I had an overdue balance," says Velez. "I didn't know what to do other than just withdraw. I didn't feel like I had any other options. I wasn't going to be able to go back full time anytime soon with the way things were going at home."
So Velez dropped out. 
He stayed in South Philly, working at a bank and making sure his grandmother remained stable. But he never stopped thinking about that biology degree. 
"I would wake up every morning trying to figure out how to get back," recalls Velez. "For years, that's how I would wake up."
When he was a student and he had a problem he couldn't solve on his own, he would always go to Dan McDevitt, Ed.D., director of Saint Joseph's Office of Student Success.
"If there was a way to fix this, I knew Dan would be the guy to figure it out," says Velez. "So, eventually, just on a whim, I ended up calling him. I figured I had nothing to lose."
McDevitt had known Velez since the start of his first year on campus and had identified Velez as a superstar right off the bat.
"Joel and I had gotten to know each other pretty well while he was a student. He had so much promise," remembers McDevitt. "He wasn't just remarkable in his biology classes. He was in the top three students for every class he was in. He was such a high achiever."
Joel wasn't just remarkable in his biology classes — he was in the top three students for every class he was in. He was such a high achiever.
When Velez made the decision to leave for a while, McDevitt was devastated, but understood all Velez was juggling and the many financial barriers he was facing.
"When I heard his voice on the other end of the phone all those years later, my heart kind of lept," admits McDevitt. "I was so happy to hear from him."
As soon as McDevitt found out Velez wanted to come back, he got right to work making calls and figuring out financial aid programs that would help Velez re-enroll. 
Before Velez knew it, he was back in the classroom, and this past January, he finally finished his degree.
In May, Velez will walk in the Commencement procession while his friends and family cheer him on.
"My grandma has been talking about this for a decade now," he says. "And I didn't even know this until recently but I'm apparently the first person in my family to ever earn a college degree. So it's such a big deal to all my family and friends. We're all so excited to be there this spring."
While medical school may not currently be in the cards, Velez's grit continues to shine through as he makes his way down a career path.
"My job at the bank is fine and all," he says. "But it's not me. I need to be in a hospital lab doing research. That's me. That's where I belong."
Velez will continue following his passions and making magic happen while he finds his professional footing.