Philly Principal Excels in Education Program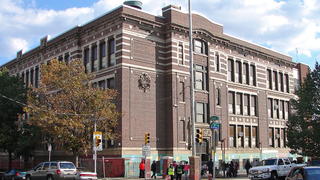 Growing up, Chantal Barr '23 (EdD) hated school.
She was a gifted student, but the environment, she felt, was restrictive. Barr, born and raised in West Philadelphia, spent her K-12 years being told what to do, how to do it and, essentially, who to be.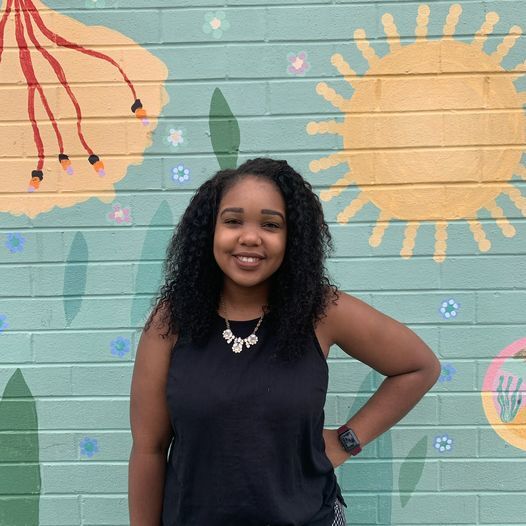 So when she decided to be an educator, she had a clearly defined mission.
"I wanted a different experience for students than what I had growing up in the Philly school system," Barr says. "Our kids deserve better. I want to give them a voice and I want to give them a choice."
That goal led her to Saint Joseph's to pursue a graduate degree in the University's Interdisciplinary Doctor of Education Program for Educational Leaders (IDEPEL) program. The 32-year-old will graduate this May as a doctor, a principal, a business owner and a mother of four children. 
Barr entered the program in fall 2019 after teaching for nine years in the School District of Philadelphia. Six years into her teaching career, she was accepted into and enrolled in the district's PhillyPLUS program, a two-year principal certification program that mentors future leaders in the district. 
What brought her to Saint Joseph's to further her education, Barr says, was the prospect of honing her skills as a scholar-practitioner, or a professional whose actions are grounded in theory and research and motivated by their values.
"I came in so timid, not really knowing how to use my voice," she says. "Now, I can use the voice that I've been growing and honing and developing through this program. I'm finally like, I have something to say."
When Barr started at Saint Joseph's, she was a teaching coach, meaning she had a hand not only in the education of the students in her own classroom, but also hundreds of others at the school. 
A few months into her education at Saint Joseph's, Barr found herself fielding multiple job offers for assistant principal positions within the district. But once a principal position became available at James R. Lowell Elementary School in North Philadelphia, around the corner from the home she shares with her husband and children, she seized the opportunity. 
The School District of Philadelphia, like a lot of urban school districts around the country, has historically suffered from budgetary issues, leaving staff under-resourced and buildings in disrepair, especially in the city's poorest neighborhoods. 
Lowell Elementary acts as a community hub for Barr's students and their families, and being at the helm is how she gives back to the community.
"I want children who look like me to believe that they can be a principal, that they can be a teacher. You don't have to be stern. You don't have to be loud. You can be authentically yourself. I want it to be different from what I had growing up in the Philly school system."
The IDEPEL program is built for professionals like Barr, looking to hone their craft and better their industries. 
Aimee Terosky, EdD, professor of educational leadership and IDEPEL director, has been Barr's adviser since she enrolled in the program. 
"Our students tend to be busy professionals who want to get a doctoral degree to secure a seat at the table. They want to make sure the problems they're seeing in their field get the attention they deserve," Terosky says. "A lot of our students are committed to social justice. They're really wanting to push on equity-oriented change, and they want to learn additional tools to be able to do that. That's strongly woven into the program."
Faculty and students in the IDEPEL program learn and grow with each other, Terosky says. As working professionals, students can bring their experience in the field into the classroom. 
"A lot of our students come in as practitioners but they don't see themselves as scholars," she says. "By the end, we see how they grow into scholar-practitioners — where they see themselves as both. It's so wonderful to see that happen."
Barr and another student, David Lloyd, '23 (EdD), co-authored a study with Terosky, published in Leadership and Policy in Schools, about vitality of urban principals who often experience an inordinate amount of stress as they oversee under-resourced schools. That study found, in part, that spending time on relationships with students and colleagues can help improve what the authors call "the joy slog ratio," meaning the job has more joyful moments than not.
Barr also successfully defended her dissertation in March, which focused on a personal subject: Black women principals — an area of research that she says is lacking.
"My research is about the collective wisdom of Black women principals and it's meant to really support early career Black women principals," she says. "There are so many challenges because there are so few of us overall. That makes it even harder for us to stay."
Barr says she has an open-door policy at Lowell Elementary, welcoming students into her office and even sitting on the floor to help them read. There are couches and fish tanks in the hallways, and she's working to bring in a washer, dryer and pantry with food and other necessities. 
"I tell my kids all the time, 'I have very high expectations of you,'" Barr says. "'Because I know that you can do it and we're going to do it together.'"