Pope Francis, Rabbi Skorka Mark 10th Anniversary of 'On Heaven and Earth'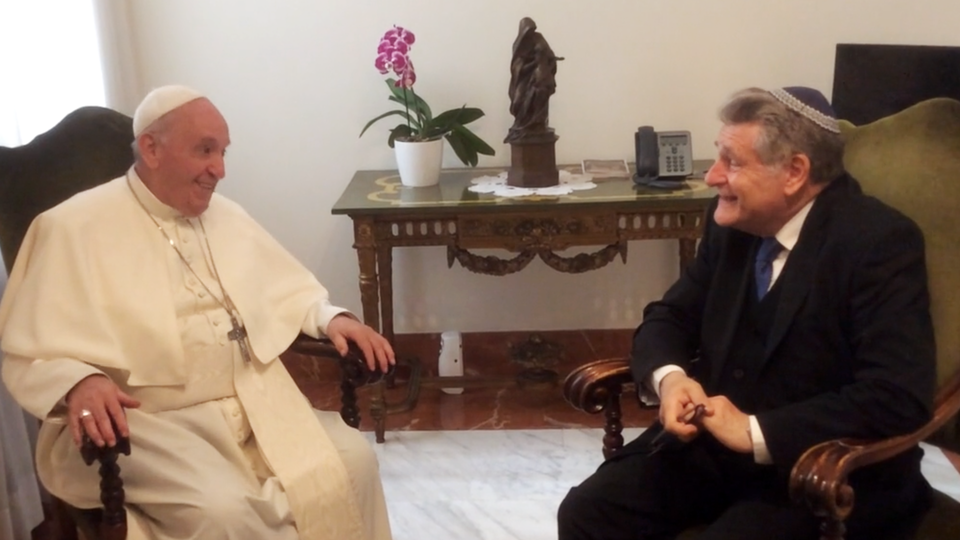 In 2010, Rabbi Abraham Skorka, rector of the Seminario Rabinico Latinoamericano in Buenos Aires, Argentina, and Cardinal Jorge Bergoglio, archbishop of Buenos Aires, published a book of dialogues between them offering Jewish and Catholic perspectives on important topics including God, religion and politics. The book, and the relationship between the two men, serve as an example for how interreligious dialogue can happen with love and respect.
Earlier this month, Rabbi Skorka, now in his second year as a university professor working with the Institute for Jewish-Catholic Relations at Saint Jospeh's University, reunited with his friend, now Pope Francis, to remember the writing of the book and consider its impact and importance. A segment of the reunion can be seen below.