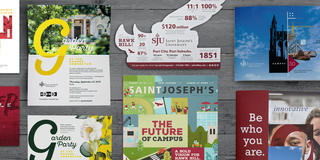 Office of Marketing and Communications
Our team leads marketing and communication strategies to promote the mission and strategic initiatives of our University, including enrollment, philanthropy and reputation. We do this through brand management, advertising, internal communications, public relations, social media, web development, creative design and more. In close collaboration with our University partners, we create work that inspires pride, engagement and loyalty to Saint Joseph's University.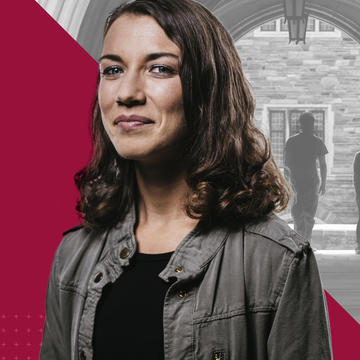 The Saint Joseph's University Brand
Our brand is who we are. Explore our brand guide to learn more about the brand voice, creative expression and how you can work within the Saint Joseph's brand. Log in with your SJU credentials to view the brand book.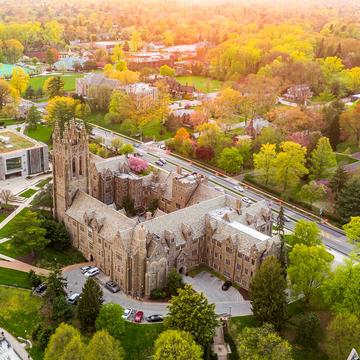 SJU Style Guide
The Office of Marketing and Communications publishes a style guide, so that our University community speaks with one voice. Using the Associated Press Style Guide as a foundation, we've customized for our campus and community.
Contact Us
Not sure where to start? Contact us at 610-660-1222 or email us for support.
Press & News Media Inquiries
All requests for interviews and information should be directed to the Office of Marketing and Communications at 610-660-3408 or email us.

Visit SJUHawks.com for sports information.

The University is a private institution. As such, University grounds and buildings constitute private property and are not open to the public, absent an explicit invitation from the Athletics Department or Marketing and Communications, or the purposes of a public event (e.g., a basketball game in Hagan Arena). When open to the public, in connection with a public event, the University retains the right to enforce the oversight of its property. When visiting or on University property, members of the news media, acting in their official capacity, must be accompanied by a member of the Marketing and Communications or Athletics Communications staff while on campus. While on campus, members of the student newspaper, The Hawk student newspaper, are exempt from this requirement.

All news media, including The Hawk student newspaper, must work with the Office of Marketing and Communications before reporting on the Student Health Center, Kinney Center, or other areas where health information may exist.