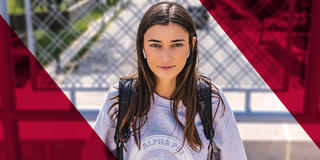 Saint Joseph's University is a place for people who want more than hard skills. It's for those intrepid students who want to gain strength and resilience. To thrive in all aspects of life.
At Saint Joseph's, complete success equals fulfillment in life and career.
We encourage a lifelong pursuit of learning that encourages our students to uncover the passions, interests and roles that add up to the greatest version of themselves.
Our brand showcases this philosophy through storytelling, messaging, photography and design.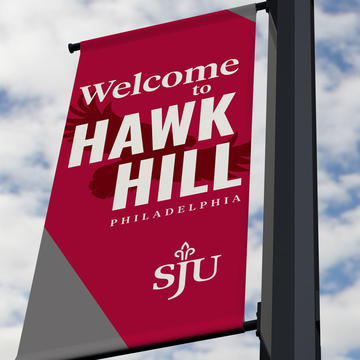 Campus Branding
Campus Banners
City Avenue runs through the center of our campus. But it's not a your-side, my-side kind of thing.
We're part city, part suburbs. And one campus. We proudly fly our flags on both sides of City Ave.
Promotional Pieces & Collateral
We're so excited to start sharing our brand with prospective students and inviting them to be part of our community. Take a look at some of the print collateral going to the Class of 2025.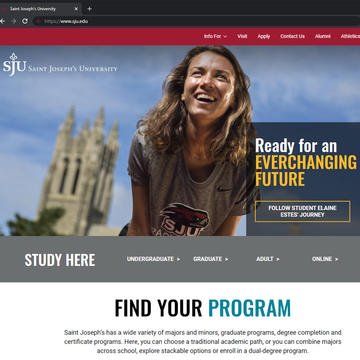 Our new digital look
Web
In October 2019, the world got a "first look" at the brand in the form of the new sju.edu.
Our website reflects our brand personality and design standards and seeks to show prospective students how Saint Joseph's can prepare them for an ever-changing future.
An Evolving Brand
As we go to market with the new Saint Joseph's University brand, we expect it to evolve and give us opportunities to create new executions. We will continue to update this portfolio. Be sure to check back often!
Learn how you can work with the new brand.