Welcome!
Congratulations on your admission to Saint Joseph's University! We're excited to welcome you into our community of Hawks and invite you to explore your next steps.
Walk with a Hawk
Walk With a Hawk Shadow Days allow you to experience the day in a life of a current SJU student. Go to class, eat in the dining hall and learn first-hand what it's like to walk the hallways and paths on our campus.
These are held on select Wednesdays from February through April
Registration will open in January 2020
Admitted Students Weekend
Saturday, April 4, 2020 - Sunday, April 5, 2020
Join the SJU community as we congratulate you and your family on your admission! Meet fellow admitted students, explore our academic offerings and support services, learn about financing your education, explore campus and eat lunch in our dining hall. You may even get to meet our famous Hawk mascot at one of our photo booths.
Registration will open in January 2020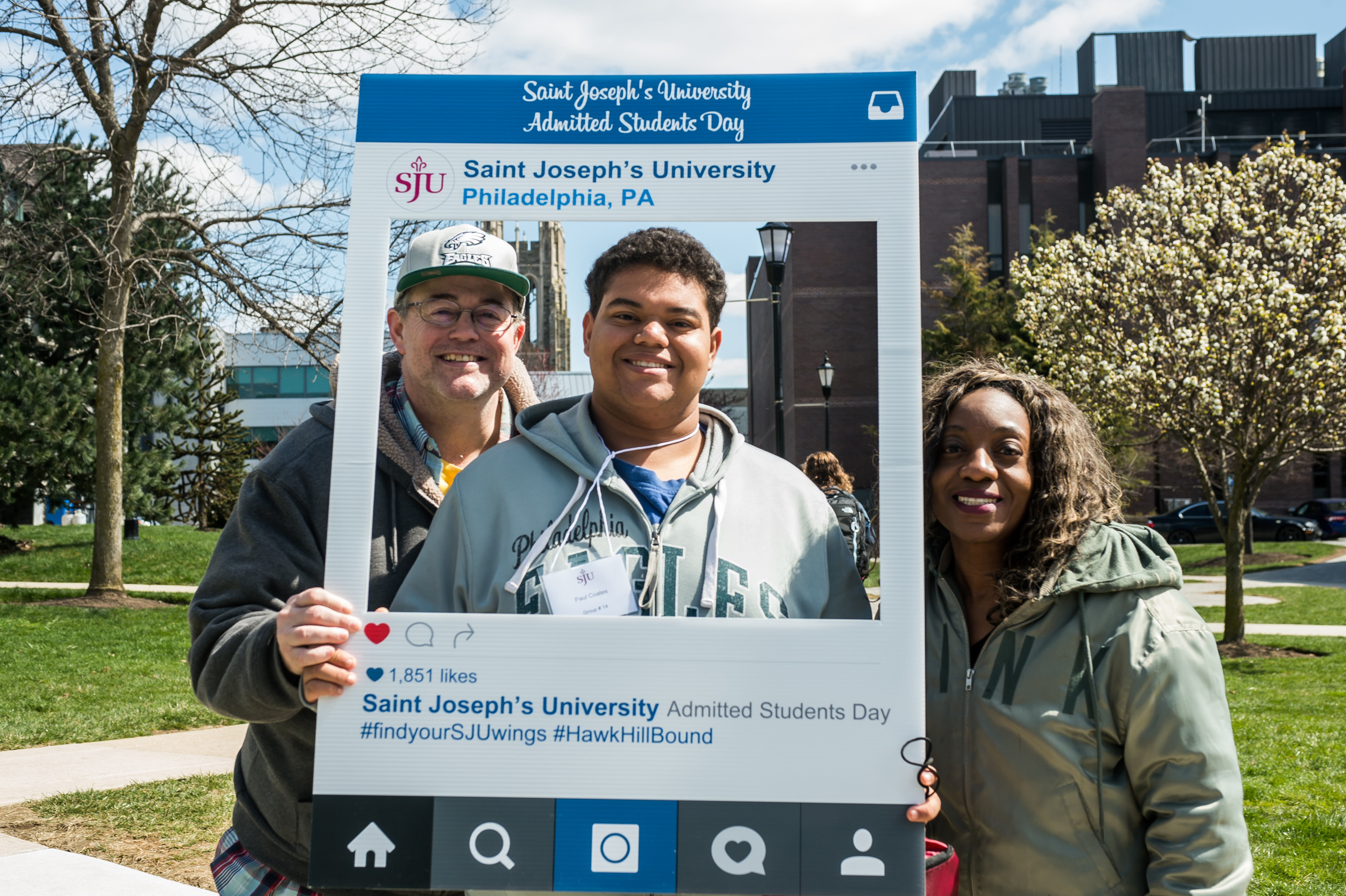 Inclusion and Diversity Preview
Thursday, March 26, 2020
The Inclusion and Diversity Preview: Admitted Student Overnight Experience is an immersive program to welcome future Hawks who are champions of diversity. The program affords future students the opportunity to experience what life is like on campus for students from ethnically diverse backgrounds, first-generation college students and students who identify as part of the LGBTQA community.
Registration will open in January 2020
Understanding Cost and Financial Aid
As you explore pursuing your education at Saint Joseph's University, your admission counselor also serves as your financial aid counselor. We are here to help you understand your financial aid award and walk you through the next steps to enroll.
Once your financial aid award is available to view, it will be posted to your admission account.
Please note that we do not negotiate or match financial aid offers from other institutions. After reviewing your financial aid award, you may submit an appeal based on the following special financial circumstances:
Loss of income/unemployment
Death of a wage earner
Significant medical expenses not covered by insurance
Other financial circumstance not reflected on the 2020–2021 FAFSA
If you have any questions, contact your admission counselor or call 610-660-1300.
Freshman Orientation
Saint Joseph's orientation is an experience unlike any other. Designed to make your transition to college easy (and fun), our orientation is run by student leaders who will help you get settled on campus. Your fellow Hawks will take you around the city of Philadelphia, answer questions about your first year and introduce you to your new best friends. In two days' time, you'll become a true Hawk and learn what it means to call Saint Joseph's home.
Class of 2024 Orientation Sessions
June 24-25, 2020
June 26-27, 2020
June 28-29, 2020
June 30-July 1, 2020
Registration will open in May 2020 on The Nest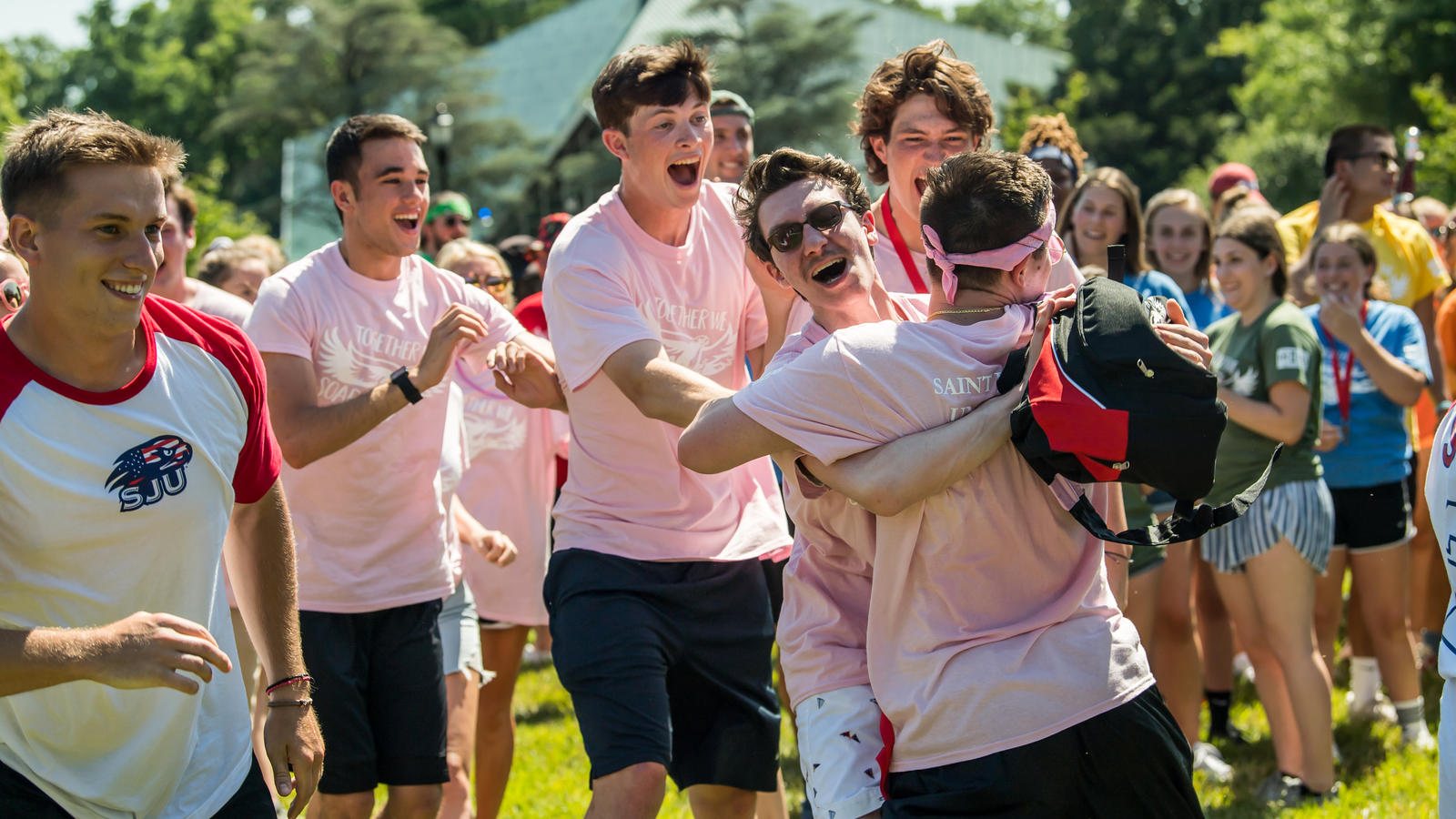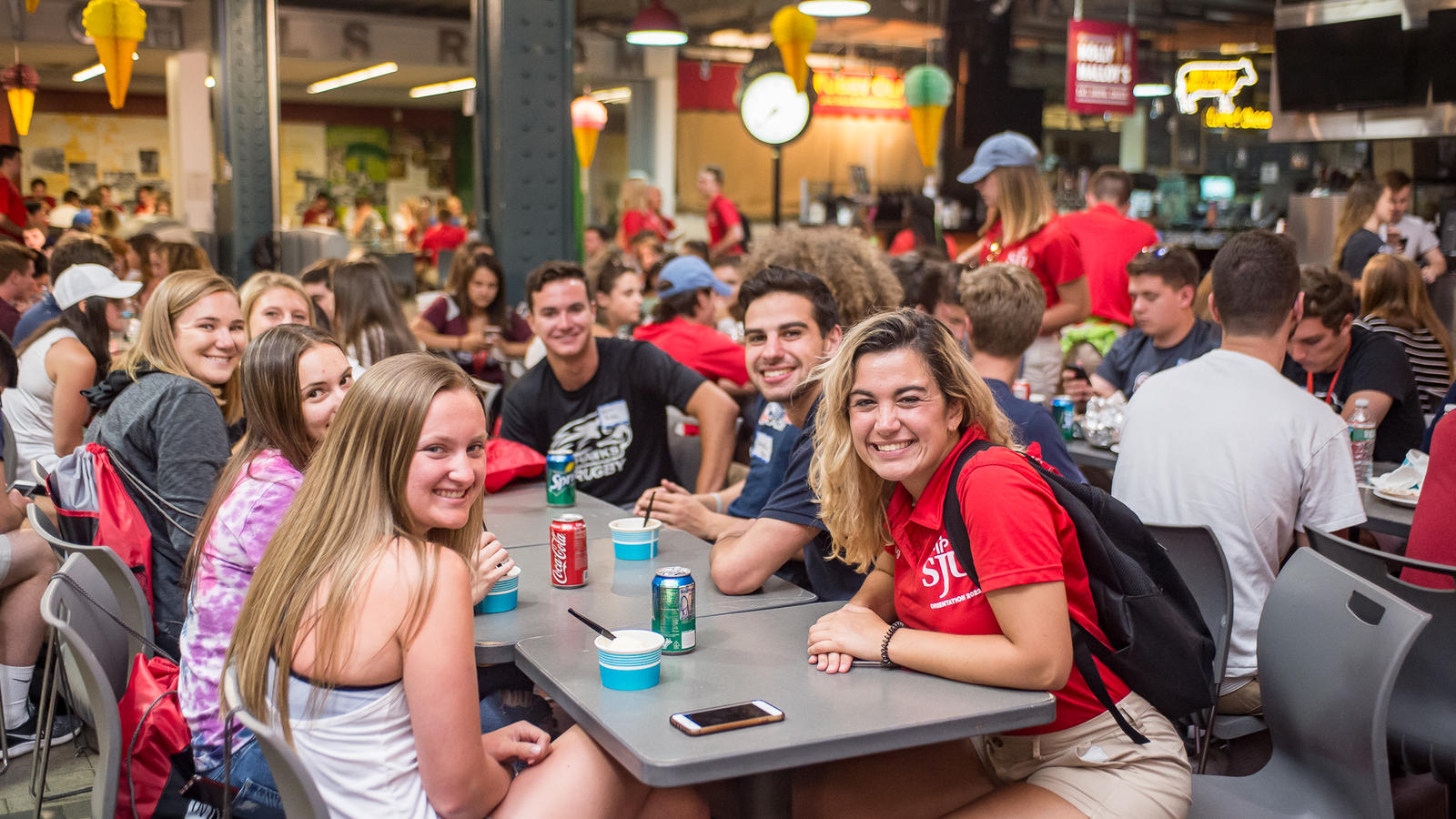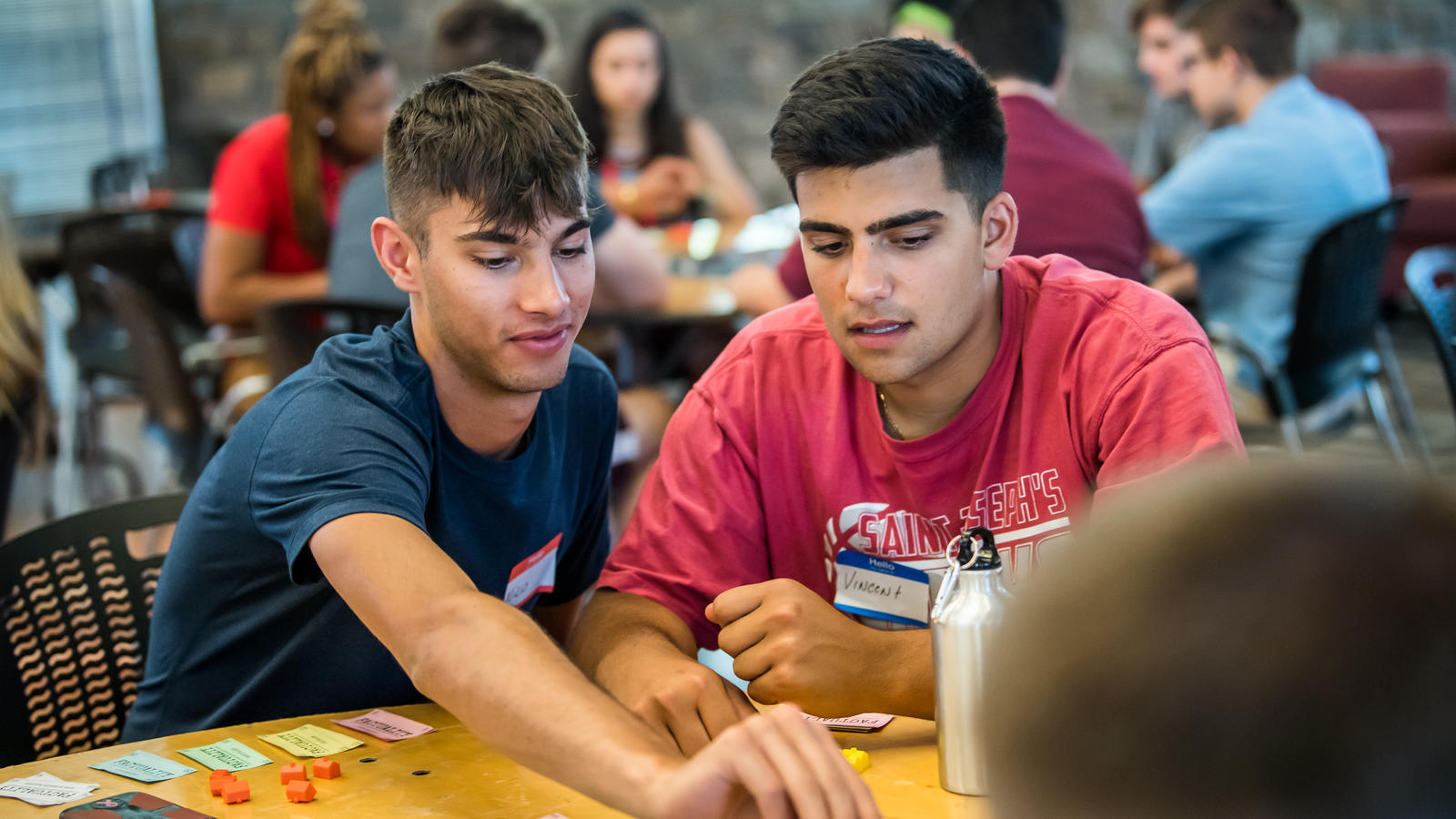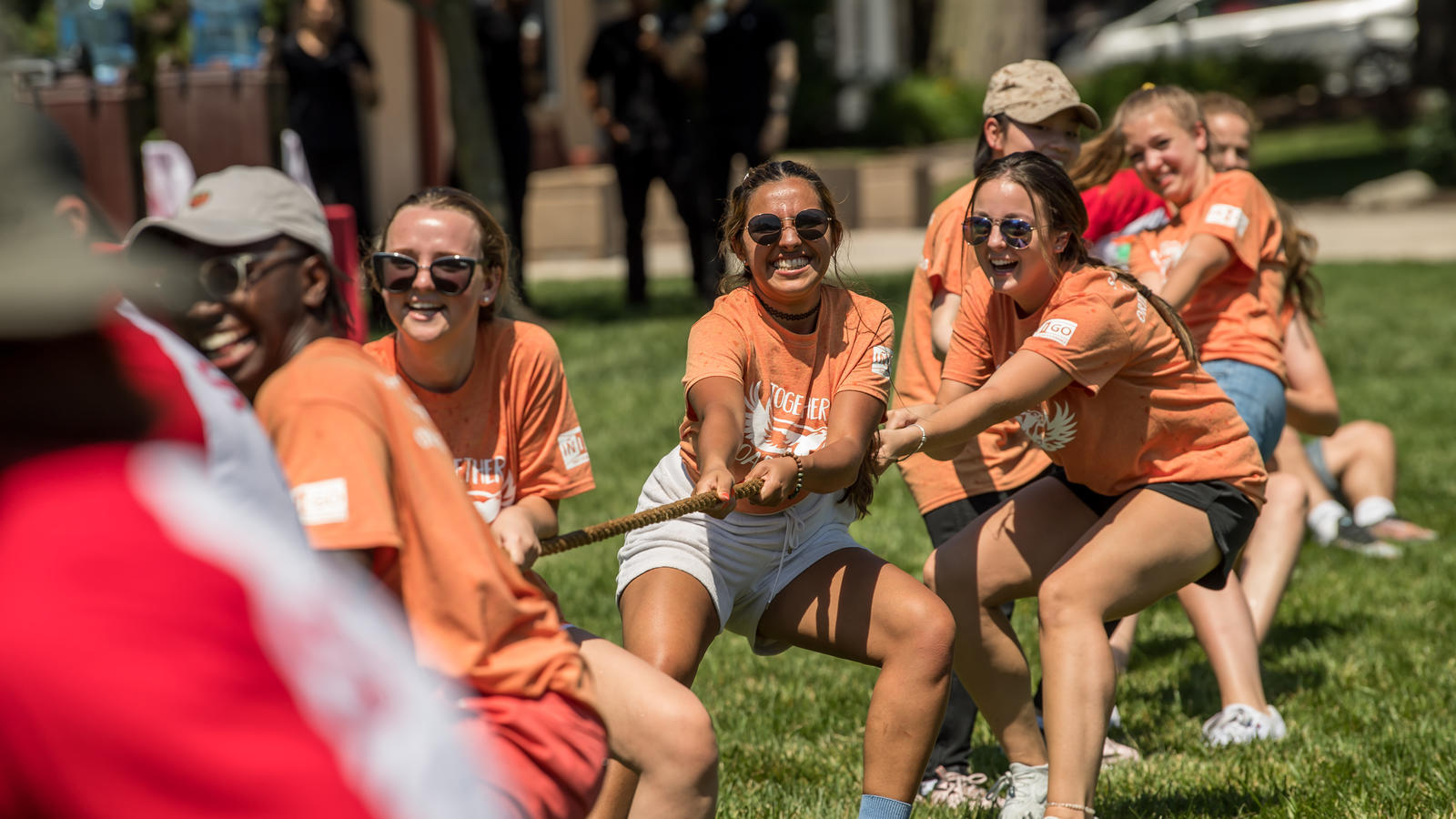 Orientation is where your new classmates become your new best friends.
Trips to the city include Philly favorites like Reading Terminal Market, the Philadelphia Art Museum and more. Orientation leaders guide you through using local public transportation.
As part of Orientation in 2019, students played FACTUALITY, a board game and facilitated simulation of real-life experiences in America that examines the advantages and limitations that stem from each character's intersection of race, economic background, gender, sexual orientation and religious affiliation.
Yes, we'll give you a tour, answer questions, help you get settled. But we'll also invite you to have some fun with team building, games and ice breakers to help you start to feel like part of the Hawk community.
Submit Your Deposit
When you're ready to join the Saint Joseph's University family, submit your non-refundable enrollment deposit to secure your seat in the incoming class. Enrollment deadlines are based on your application plan:
January 15, 2020: Early Decision I applicants
March 1, 2020: Early Decision II applicants
May 1, 2020: Early Action and Regular Decision applicants
You can submit your deposit online or by check or money order.