Congratulations! Your admission to Saint Joseph's University is a testament to your hard work, determination and achievements. Now that you've been admitted to Saint Joseph's University, you're ready to take flight into your future. We encourage you to connect with our office whenever you have questions. We're here to help you every step of the way.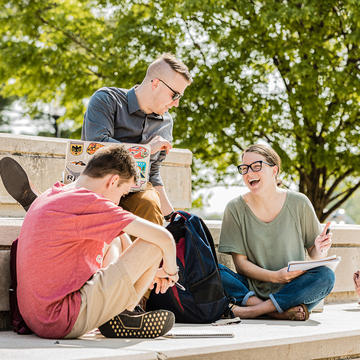 Why Saint Joseph's?
At Saint Joseph's University, we like to say we're a community built on "and." Here, you don't have to choose between a city school or a college campus. You won't be limited to just one field of study or major. Your professors will be renowned scholars and practitioners with real-world experience. We'll challenge, support and guide you to define success on your own terms and embrace all of the things that make you unique.
Submit your enrollment deposit to secure your seat in the incoming class.
Early Decision I: January 15
Early Decision II: March 1
Early Action/Regular Decision: May 1
Transfer Students: within two (2) weeks of notification
We can't wait to welcome you to campus virtually and in person! You can explore and register for all of our visit options below. Be sure to check back frequently as new events will be added throughout the year.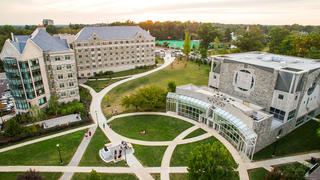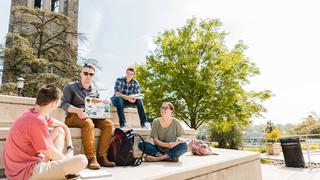 Campus Tours
General campus tours are offered Monday–Friday and select weekends at various times throughout the day. Tours consist of a 45-minute walk around campus with a current student. For the health and safety of guests and students, residence halls will not be shown during campus tours.
Talk with a Hawk
Join a current Saint Joseph's University student for a one-on-one conversation! These informal conversations will take place on Zoom and will allow you to hear first hand about the experiences of living and learning on Hawk Hill. You can view the roster of current Hawks to chat with below, including where they're from, their academic pursuits and campus involvement.
The Saint Joseph's Advantage
of the class of 2019 had full-time employment or was in graduate school within 6 months of graduation.
Saint Joseph's ranks in the top 3% nationally for median 10 year earnings, 2019 Georgetown University study.
of undergraduate students receive some form of financial aid from the University.
Best regional Universities North (2020), according to U.S. News and World Report.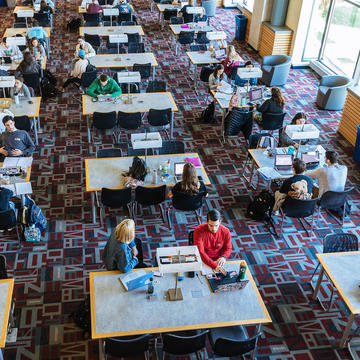 Financial Aid
Financing Your Education
We understand that college is a significant investment in your future. At Saint Joseph's University, we're committed to making your education affordable through merit- and need-based funding sources. In fact, 91% of all undergraduate students receive university assistance.
As you explore pursuing your education at Saint Joseph's, your admission counselor also serves as your financial aid counselor. We are here to help you understand your financial aid award and walk you through the next steps to enroll. Once your financial aid award is available to view, it will be posted to your admission account.
The Office of Undergraduate Admission is here to support you throughout the remainder of your college search. You can always contact your admission and financial aid counselor through your admission account. For general questions, call 610-660-1300 or email admit@sju.edu.
Frequently Asked Questions
You can submit your non-refundable enrollment to Saint Joseph's University through your SJU Admission Account. We accept credit card, check and money order.

Your admission counselor is also your financial aid counselor. We're happy to answer any questions about the financial aid process and payment options. Once your financial aid award is available, it will be posted to your SJU Admission Account. From there, you can contact your counselor with any questions.

You can also visit our financial aid webpage for more information.

Merit scholarships do not require a separate application. If you were awarded a merit scholarship, it is listed in your letter of admission.

Specialty scholarships require a separate application. You can view all available specialty scholarships at sju.edu/scholarships.

Students may transfer credits to Saint Joseph's University through AP and IB programs or by earning credits at another accredited college or university or through dual enrollment programs. Students may transfer a maximum of 60 earned college credits or 20 courses.

Incoming freshmen register for fall classes during Freshman Orientation. Once deposited, additional information on preparing for and selecting classes will be sent to the student's SJU email address over the summer.

Housing selection takes place in July via The Nest. Information on the housing selection process is provided during Freshman Orientation.

Yes. At Saint Joseph's we encourage exploration and know that what interests you now, may change. If you want to change your major before your first semester, you can request a change of major through your SJU Admission Account or email your admission counselor directly.
The Saint Joseph's Experience