Three Across Two Mode Cards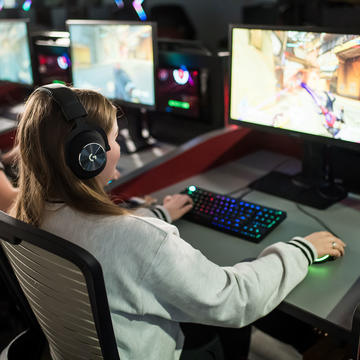 About

Campus Recreation

Campus Recreation serves the students, faculty, staff and community of Saint Joseph's University. Our goal is to enhance the campus experience by providing recreational opportunities for everyone. We work to reinforce the educational mission of Saint Joseph's University (which emphasizes the development of the total person – Spirit, Mind, and Body) by promoting and advancing healthy lifestyle choices through participation opportunities, educational experiences, and support services.

Campus Recreation welcomes all students, faculty, alumni, and staff regardless of their athletic abilities. Our intramural program is structured to provide the entire Saint Joseph's University community with the opportunity to participate in a variety of competitive and recreational sports activities.

Our programs encompass stress management, leadership and teamwork development, civil engagement, intramural and club sports, group fitness and much more.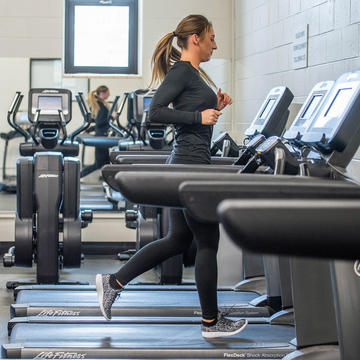 Facility

Hours

Please check @sjuhawks_rec on social media for information regarding facility hours, updates, and announcements as times may change based on events.

All Recreation facilities will be closed from May 13th-May 21st
Summer Hours (effective May 22nd)

ARC
Weekdays: 8 a.m.-8 p.m.
Weekends: 12 p.m.-5 p.m.

Sourin Fitness Center
Weekdays: 7 a.m.-10 p.m.

Tennis Courts
Daily: dawn to dusk
Esports Lab (Merion 175)
(May 22-June 12)
Mon, Wed, Thurs: 12:30 p.m.-4 p.m.
(June 13-Aug 18)
Mon, Wed, Thurs: 12:30 p.m.-6 p.m.
Maguire Pool
April 26: Due to cold water temperatures as a result of an unexpected and irreparable maintenance issue with the pool heater, the Maguire Pool is currently closed and will remain closed for the remainder of the spring semester. For more information, please view the slideshow below.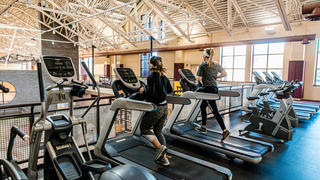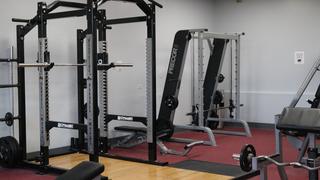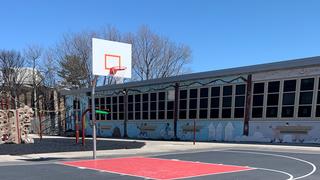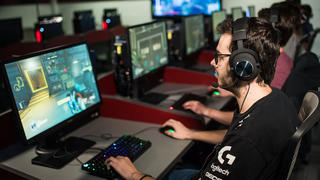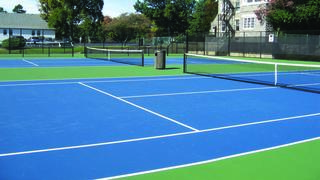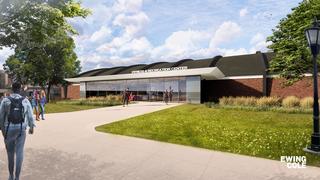 Athletic/Recreation Center (ARC)
The ARC serves as the central hub of fitness and recreation for the Saint Joseph's University community on the University City Campus and contains 78,000 square feet of recreational space.
Indoor track
Basketball court
Cardio and strength centers
Multipurpose space
Group exercise room
Ping pong tables, pool tables and overall gathering area for students
Additional classrooms, offices and meeting space for student organizations
Sourin Fitness Center
The Sourin Fitness Center, located in Sourin Hall, has been expanded to hold a variety of cardio and strength equipment. This facility is open to all students, faculty and staff members. Below are some of the added equipment moved into the space.
Power rack

Smith machine

Dual adjustable pulley

Bench press

Barbell rack

Free weights

Treadmills

Ellipticals
Bikes

ERG
Samuel Gompers School
We are excited to announce our partnership with Gompers located at 701 Wynnefield Ave. With this partnership, SJU students, faculty and staff can access the outdoor basketball court Monday-Thursday from 5pm-dusk.

Usage will be weather permitting and basketballs will be available to check out. Please review our list of policies and procedures found here.
Esports Lab
Our Esports Lab, located in Merion Hall room 175 is home to our esport club team and is available to SJU students and employees for open play during operating hours.
24 High-End, Fastest-Available Gaming Stations. Powered by the Intel Core i9-9900K CPUs and nVidia RTX 2080 GPUs.

Equipped with a 24" ViewSonic 1920x1080 gaming monitor with a 144Hz refresh rate and Logitech accessories.

Stations are arranged in clusters of six to enhance team play.

1 Coaching Station connected to a ViewSonic 65" interactive display for teams to review, interact, and annotate over top of gameplay footage.

Dimmable LED lighting.

Sound panels and carpeted floors to lessen audio reverberation for concentration.

Highly ergonomic chairs enabling hours of competition.
Maguire Pool & Tennis Courts
Maguire Pool
As part of the campus master plan, and as shared during the November 16, 2022 "A Place to Soar" event, reimagining the current footprint occupied by the Maguire pool is included in the scope of the Athletics Complex renovation. Given the timing of construction for this project to begin this summer, the Maguire pool will not reopen prior to construction.
We are working to confirm a temporary alternate aquatics facility for use during the fall 2023 and spring 2024 semesters and will provide those details as soon as they are finalized.

Maguire Tennis Courts
The Maguire Tennis courts are located next to Merion Hall and are available for use by SJU students and employees. There are six courts that are open from dawn to dusk. The courts are unavailable during varsity and club tennis games and practices.

Men's Tennis Schedule
Women's Tennis Schedule
Coming Soon...
As part of our mission to provide an elite and transformative experience for our students, we are currently in the middle of an exciting project to completely renovate the former O'Pake Recreation Center. The new facility will include an upgraded natatorium (pool), basketball courts, and fitness center, as well as a new cardio mezzanine, multisport court, functional training space and large group exercise studio. Check out these renderings to see why we're excited - we can't wait to open this new facility for our students in 2024!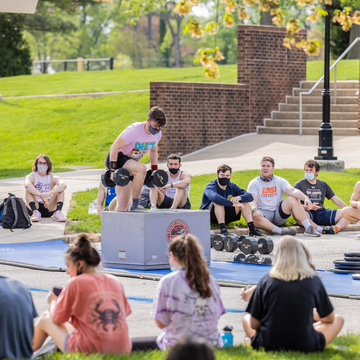 Associations and
Accolades
Saint Joseph's is a proud member of the NIRSA (National Intramural-Recreational Sports Association) which is the leading resource for professional and student development, education, and research in collegiate recreational sports.
The National Intramural-Recreational Sports Association is committed to be recognized internationally as the leader in recreation within higher education, dedicated to excellence in student and professional development, education, research, and standards. NIRSA's commitment, creativity, and strategic partnerships are consistently demonstrated through outstanding programs, facilities, and services.
Saint Joseph's University has earned silver status as a member of the Exercise is Medicine On Campus program sponsored by the American College of Sports Medicine.