Intramurals
Sport activities find their origin in the basic need for the spirit of play. Winning and losing are mere outcomes of this play spirit. Part of the game is the pure satisfaction of participation, getting fit and enhancing friendships. Without your opponent, you have no game, no contest, and no fun. Upholding high standards of integrity and fair play acknowledges this idea of cooperative competition.
The Intramural Sports Program is designed to encourage the Saint Joseph's University community to participate in organized sport activities. These activities promote participation and socialization between groups and individuals, enhance physical fitness and foster a spirit of fair play and sportsmanship among participants and spectators.
Intramurals provides work study and non-study opportunities for students. If interested in becoming an Intramural Official or Supervisor, please contact Daniel Yen.
Please visit IMLeagues to view our leagues and reach out to Daniel Yen with any questions.
Registration
All Intramural registration will take place on IMLeagues.com/SJU. Teams will be approved on a first come, first serve basis. Teams must have the minimum number of players and pay the league fee in order to be approved. Registration for the Fall and Spring seasons will open on the first day of classes for each respective semester. Team captains must attend the virtual captains meeting prior to the league start date.
City 6 Intramurals
The Philadelphia City 6 Extramural Classic invites intramural champions from four team sports (flag football, volleyball, basketball, and softball) to compete in three separate divisions (men's, women's, and co-rec). The City 6 is composed of Drexel University, LaSalle University, Saint Joseph's University, Temple University, University of Pennsylvania, and Villanova University. In most cases, intramural champions are invited to participate, depending upon eligibility and league schedules. Each tournament is administered and conducted under the guidelines set by the City 6 committee.
The City 6 was initiated in 1986 by representatives from Temple University and Saint Joseph's University. The first tournament was held in Fall of 1986 at Franklin Field on the University of Pennsylvania Campus. Since that time, participants have competed at locations such as DuPont Pavilion, the Palestra, Villanova Stadium, Hayman Hall, and Saint Joseph's Alumni Memorial Fieldhouse. The City 6 is considered one of the most comprehensive extramural programs in the nation. It has been a presentation topic at regional and national conferences and has served as a model for similar programs.
The philosophy of the City 6 Extramural Classic is based upon three goals:
The promotion of recreational sports on college campuses.

The provision of extramural competition and social interaction between participating schools.

The establishment of an avenue by which teams can exhibit good sportsmanship while competing against top intramural talent from area schools.
During the past few years, the City 6 Committee has worked diligently to provide an arena for the realization of this philosophy. It is the responsibility of every participant to recognize the importance of these goals and compete/participate under such a premise. Enjoying oneself id the goal, but not at the expense of others.
For further information on how you and your team may qualify for the City 6 activities, contact the Office of Recreation and Intramurals.
Champions Gallery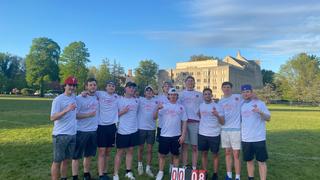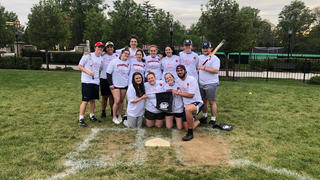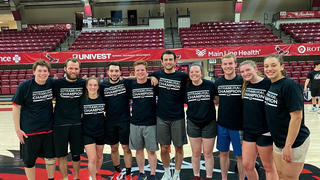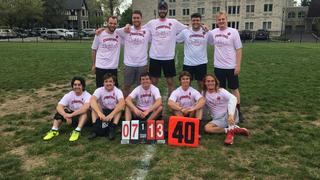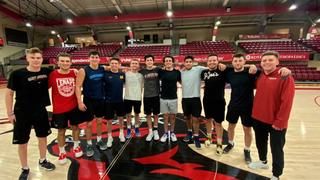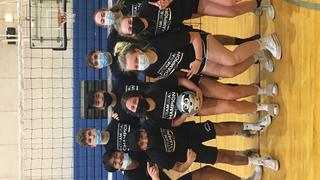 Spring 2022 Men's League Softball Champions
2022 Co-Rec Softball League Champions
2022 Co-Rec Basketball Champions
2022 Spring 7v7 Flag Football Champions
2022 Spring Basketball Champions
2022 Co-Rec Volleyball Champions
2022 Women's Volleyball League Champions