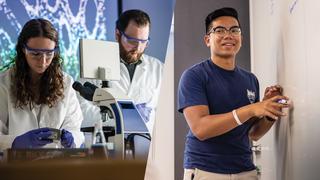 Create an institution of transformative knowledge: that's what Felix Barbelin, S.J., set out to do when he founded Saint Joseph's College in 1851. Though much has changed in the University's 171- year history — campus expansions, new facilities, student growth, a historic merger — Saint Joseph's student-centric educational mission has remained unwavering.
What started as a college of just 36 students has evolved into the ninth largest Jesuit university in the country, spreading across two locations and enrolling nearly 9,000 undergraduate and graduate students combined. At its core is the pursuit of lifelong learning, a commitment to critical thinking and a passion to employ education for the greater good. The University's outcomes echo these values — Saint Joseph's is among the top 2.5% of institutions for post-graduate and lifelong earnings, and impressive numbers of alumni go on to prestigious service and research programs.
"I believe we can thank our Jesuit tradition for our success," says Cheryl A. McConnell, PhD, provost and senior vice president for academic affairs. "The skills we instill in our students — ethical decision-making, contemplation in action, people with and for others, the ability to act and flourish in the face of uncertainty — are rooted in 500 years of history."
Today, with its robust portfolio of health, science, business and education programs grounded in a liberal arts core, the University empowers its students to transform communities, build better businesses, educate future generations and make life-altering scientific discoveries. And with more programs, more research opportunities and more facilities than ever, Saint Joseph's exemplifies its founder's vision to transform the world through knowledge.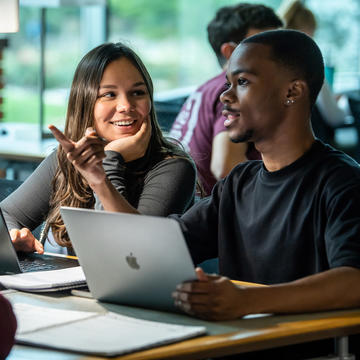 College of Arts and Sciences
Readying Students to Make Their Mark on the World
At the core of a Saint Joseph's education is the College of Arts and Sciences, which every undergraduate student — regardless of major — will experience through the general education program. Rigorous academic training and a curriculum rooted in the liberal arts means that students don't just become experts in a field — they also gain the breadth and depth of knowledge to adapt and lead by example in an ever-changing world.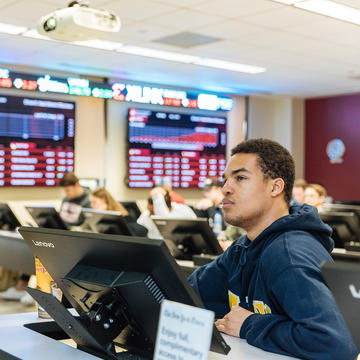 Erivan K. Haub School of Business
Educating Students for the Future of Business
The Haub School prepares students for the future of business by teaching them the critical thinking and lifelong learning skills necessary to remain agile in the face of change. Combined with a competitive cooperative education program, innovative degrees and connections to global companies, Haub is preparing its graduates for careers that don't even exist yet.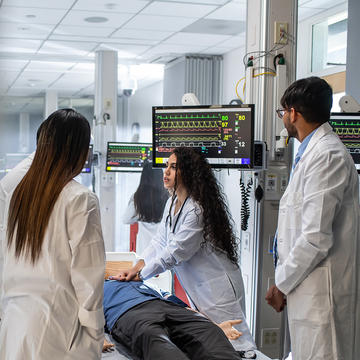 School of Health Professions
Preparing Compassionate Healthcare Providers
The mission of the School of Health Professions is simple: prepare future leaders, innovators and skilled practitioners in healthcare and science.
Through the skills they acquire in programs like occupational and physical therapy, physician assistant studies, health science, and pharmacy, students address pressing healthcare needs — from helping to improve cognitive function in stroke patients to delivering medications to vulnerable populations.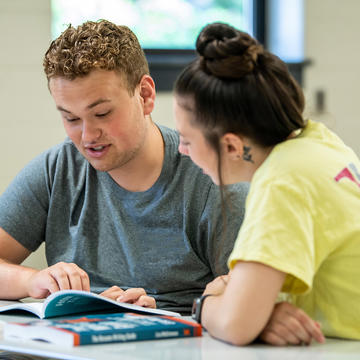 School of Education and Human Development
Cultivating Change Agents to Shape Future Generations
The School of Education and Human Development is where students who are committed to making a positive impact in their communities thrive as caring educators and clinicians.
Featuring programs in educational leadership, teacher and special education, and counseling and human development, the school prepares students to be thought leaders through research, service and professional training opportunities.