Introducing our bold, new brand. This is Saint Joseph's University – proud of the past, confident in who we are and ready for an ever-changing future.
We Are
Resilient - Optimistic - Curious - Passionate - Future focused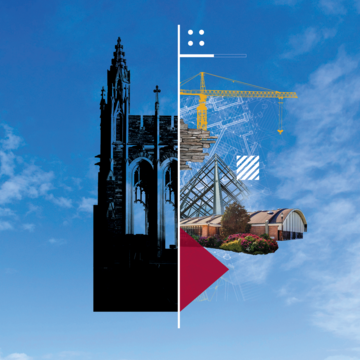 Past & Future
Our brand has deep roots in Jesuit tradition. We're old school. And revolutionary. Just like the innovative Jesuit order that established St. Joseph's College in 1851 in Philadelphia, a city famous for revolution. Throughout the world, the Jesuits are known for their achievements in education, service and the sciences.
We honor our past and focus on the future. It's not an either-or. We embrace the Jesuit tradition and lead with an ambitious vision. We are passionate about academic excellence and social purpose. We prepare our students for successful lives of meaning and impact in a complex, fast-changing world.