You might arrive at Saint Joseph's University with a career path in mind. Or you may have no idea what you want to do after you graduate. Either way, work experiences are the best way to reality-test your ideas. 
Benefits of a Professional Experience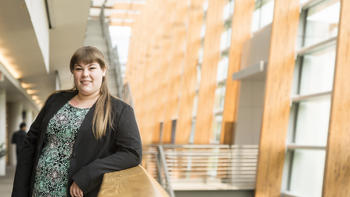 Grow Your Confidence
Learn how to earn trust, and get a feel for the day-to-day rewards and challenges of the workplace.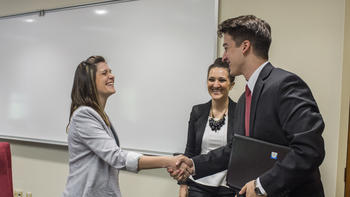 Test Your Skills
Bring your classroom knowledge to the workplace and your hands-on experience to your studies.
Build Your Resume
The job market is competitive, and an undergraduate degree alone may not land you your dream job.
Internships
Most internships are one-time work experiences related to your major or career goal. You'll work in a professional setting under the supervision of practicing professionals.
Types of Internships
Types of internships

Depending on your major, you may be eligible to earn academic credit for your internship. Some internships are paid. But when it comes to your resume, employers will be focused on the skills that you've gained from your experience. The Career Center will help you refine your goals, explore the type of internship that can help you build relevant skills and provide resources to connect you to an opportunity that fits.

Through the Washington Center, Saint Joseph's University offers semester-long and summer internships in the nation's capital. A natural setting for studying the political process, D.C. is also home to hundreds of major corporations, nonprofit organizations, think tanks, advocacy groups, and agencies. There are numerous opportunities for students in all majors, including positions in the media, the arts, education, business, science, international affairs, the environment, health care and more.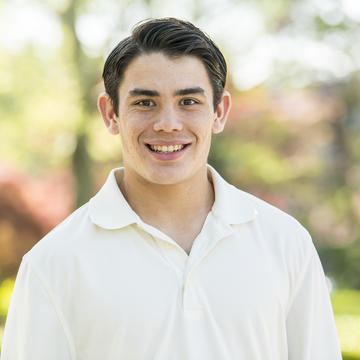 From City Ave. to Wall St.
Where Internships Can Take You
As a student-athlete on the lacrosse team, Chris Blewitt '18 interned with Mizuho Securities, a Japanese investment bank on Wall Street, during the summer — and landed a full-time position there after graduation.
Co-ops
The Cooperative Education Program at Saint Joseph's unites the classroom and the workplace by giving you two or more full-time, paid work opportunities — one full year of paid job experience — while you're still in college.
Co-ops add valuable work experience to your college resume and help you build a network while still keeping you on track to graduate in four years. And the demands of a professional setting challenge you to test your skills and knowledge before you set out to build your career.
Types of Co-ops
More than 15 majors offer co-op programs at Saint Joseph's, and the program keeps expanding. Recent additions include actuarial science, economics, physics, and computer science, which last year placed two students at the leader in software business applications, SAP. All of the business degrees have co-op options.

Food marketing majors work in positions such as brand and product management, market research and account management at some of Philadelphia's best known companies.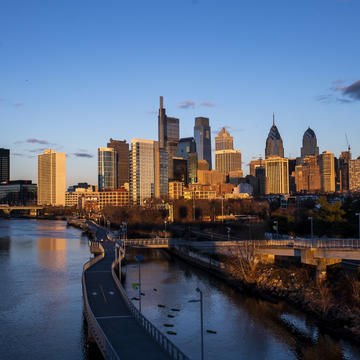 Philadelphia
City of Opportunity
With Philadelphia — America's fifth-largest city — on our doorstep and a team of advisors on your side, Saint Joseph's helps you find an internship or co-op experience that meshes with your interests.