5 Things You May Not Know About St. Ignatius of Loyola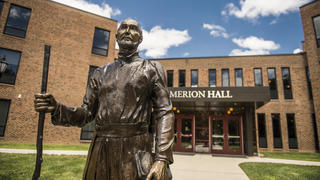 Iñigo López de Oñaz y Loyola, known today as St. Ignatius of Loyola, was born in the Basque country of northern Spain in 1491. The founder of the Society of Jesus (the Jesuits), St. Ignatius was one of the most influential figures in early modern Europe and the global exploration of culture and knowledge.
Last May, the Superior General of the Society of Jesus decreed an "Ignatian Year," beginning on May 20, 2021 — the 500th anniversary of when Ignatius, then a soldier, was wounded in battle and began his search for God in all things — and ending on July 31, 2022, his feast day.
This month, we also commemorate another historic anniversary: Ignatius' canonization as a saint on March 12, 1622. In honor of this celebration, we're sharing five things you may not know about St. Ignatius, including his omnipresent imprint on Saint Joseph's University's campus today.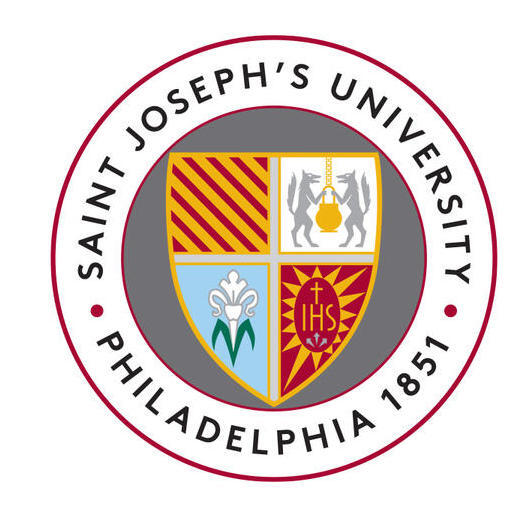 Th

e University seal contains Ignatius of Loyola's fami

ly shield, with seven gold bars on a maroon field representing the seven sons of the House of Loyola. Two wolves flank a cooking pot, representing the family's generosity to their soldiers and the poor, showing even wild beasts had plenty to eat. These symbols are carved in stone on the north side of Barbelin Hall. 

Outside Merion Hall stands a statue of St. Ignatius

named The Pilgrim. In his autobiography, originally published in 1643, Ignatius refers to himself as a pilgrim on his journey to Jerusalem. During this journey, he spent time in a cave, praying as much as seven hours a day, and recording his experiences, later known as

The Spiritual Exercises

.

Since the opening of the University in 1851, students have formed Sodalities, devotional groups inspired by

The Spiritual Exercises of St. Ignatius.

Currently, more than 100 students of various faith traditions belong to these Ignatian groups, now called

Christian Life Communities

.

Ignatius lost his parents at a young age — his mother when he was just a child and his father at 16. As a result of his upbringing and class, he received a limited education in his youth. At the age of 33, he spent two years in Barcelona attending public school to prepare for college. He later attended the University of Paris where he introduced The Spiritual Exercises to his classmates. His commitment to lifelong learning is a central part of the University's mission.

Students of all faiths can explore aspects of The Spiritual Exercises through student-led Weekly Examens, providing a brief mid-week pause for reflection. Meditations found in The Exercises also play a role in immersive service experiences for students such as the

Appalachian Experience

(APEX) and

Philadelphia Service Immersion Program

(PSIP).