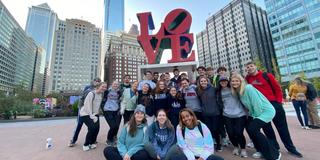 Philadelphia Service Immersion Program
Leadership applications for student coordinator and student leader are now open! Participant Applications for Freshman PSIP and PSIP 2.0 will open March 2023.
Philadelphia Service Immersion Program (PSIP) is grounded in Jesuit values of social justice, service to those on the margin, moral discernment, and intellectual inquiry. PSIP is an immersion experience in Philadelphia for all students!
PSIP, Philadelphia Service Immersion Program, is a unique opportunity for students to participate in community service, explore historic and cultural destinations in the Philadelphia area, and foster a community amongst your peers rooted in the Jesuit mission of being with and for others.
PSIP is offered in multiple formats, including an early move in experience for first year students, an early move in experience for upperclassmen, and an immersion experience over fall break.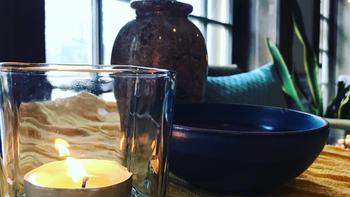 For first-year students interested in becoming a part of PSIP.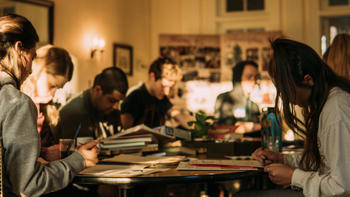 For Saint Joseph's University sophomore students.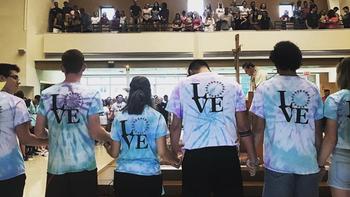 Participate in service around Philadelphia during Fall Break
We are so excited to meet you!
Questions? We would love to hear from you! If you have any questions, concerns or comments, please feel free to reach out!
For First Year PSIP, email the First Year PSIP Student Director, at sjupsip@gmail.com.
For PSIP 2.0, email the PSIP 2.0 Student Director, at sjusophomorePSIP@gmail.com.
Also, stay up to date with all things PSIP by following us on Instagram @sjupsip.