Holiday Gift Guide 2021: Gifts for Every Hawk in Your Life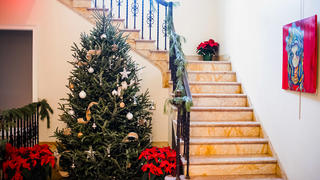 This year, consider gifting presents that'll spread some Saint Joseph's cheer. If you're still checking things off your holiday list, peruse our holiday gift guide to get some inspiration. From handcrafted goods made by alumni to stylish University apparel, we've rounded up the best gifts to give your friends and loved ones this holiday season
1. SJ Brew's Fair Trade Organic Coffee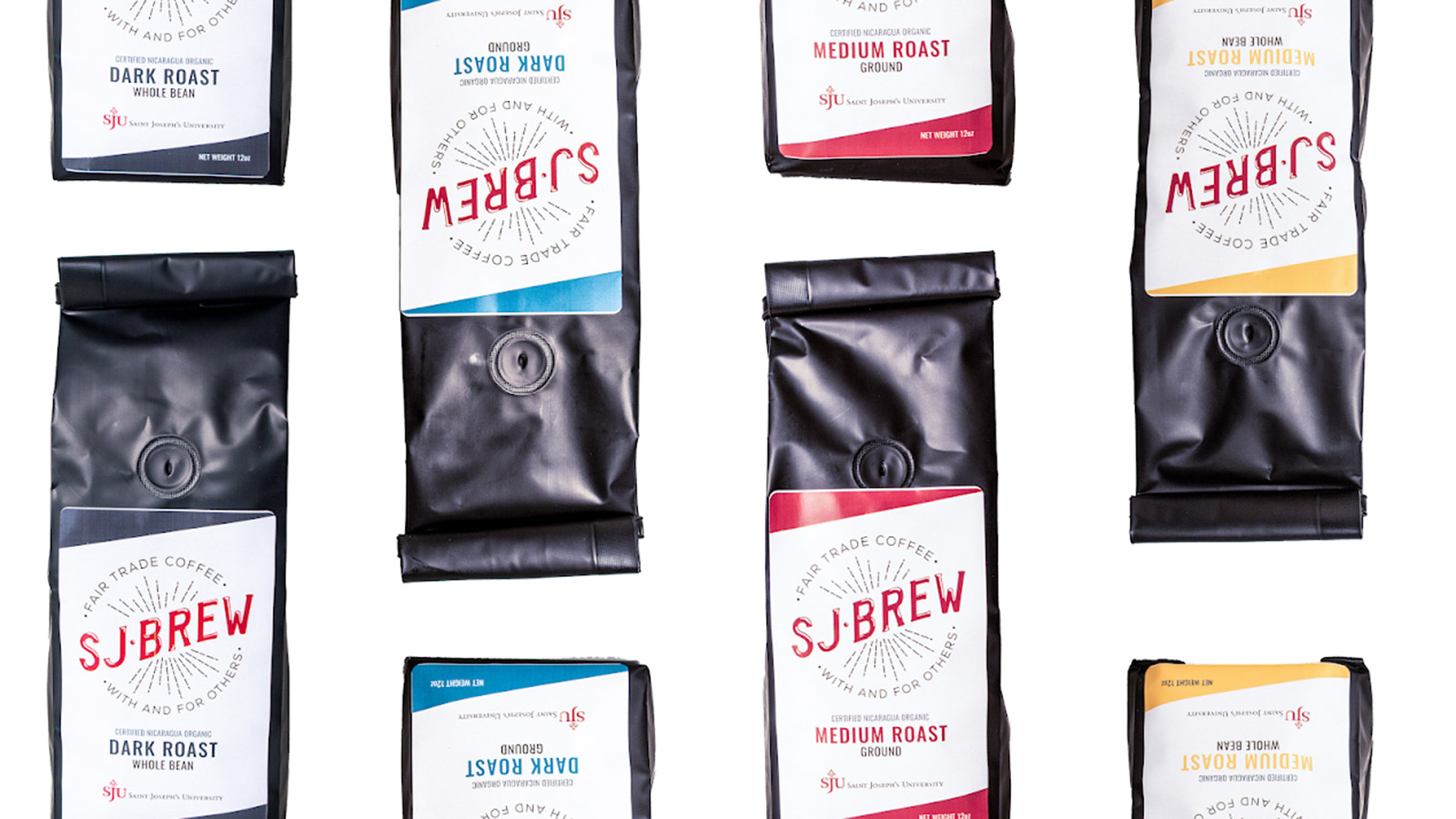 A bag of whole bean or ground coffee from SJ Brew is the perfect gift for coffee aficionados. SJ Brew, a certified fair trade and organic coffee company run by students at St. Joe's, offers medium and dark roast coffee grown in San Juan del Rio Coco, Nicaragua, and locally roasted in West Chester, Pennsylvania. The coffee is produced by Café Femenino, a program that helps organize and empower women coffee farmers in Nicaragua. Your purchase will also help fund study abroad experiences in Latin America; 100% of SJ Brew's coffee sales go toward the Charles F. Schreiner '50 fund for Latin American studies.
Buy from SJ Brew's website until December 15; shop will open again in the spring semester
2. French Toast Flavored Spice Mix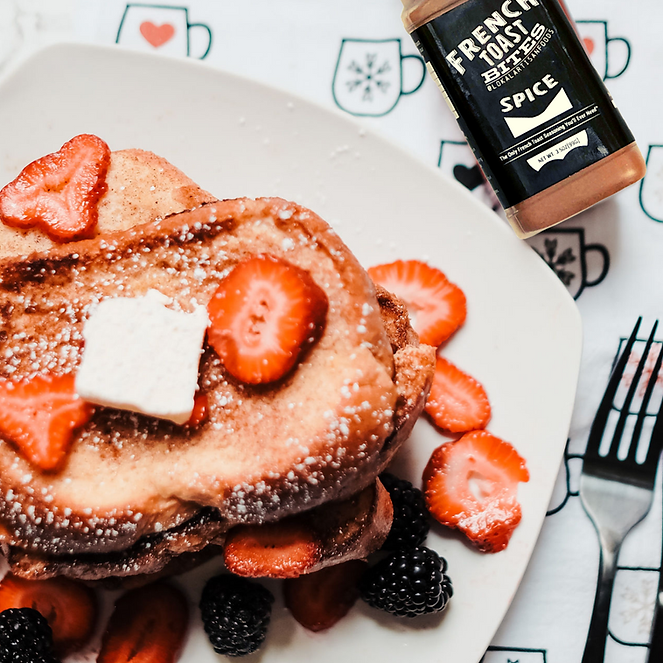 Lokal Artisan Foods' french toast inspired seasoning will take any breakfast food or dessert to the next level. Crafted by founder Charisse McGill '21 (MBA), who is known for her signature French Toast Bites, this spice mix features a blend of ground cinnamon, ground nutmeg and cane sugar. It pairs well with french toast, pancakes, waffles, pumpkin pie, baked apples and sweet potato fries.
Buy from Lokal Artisan Foods
3. Hand-Lettered Philly Mug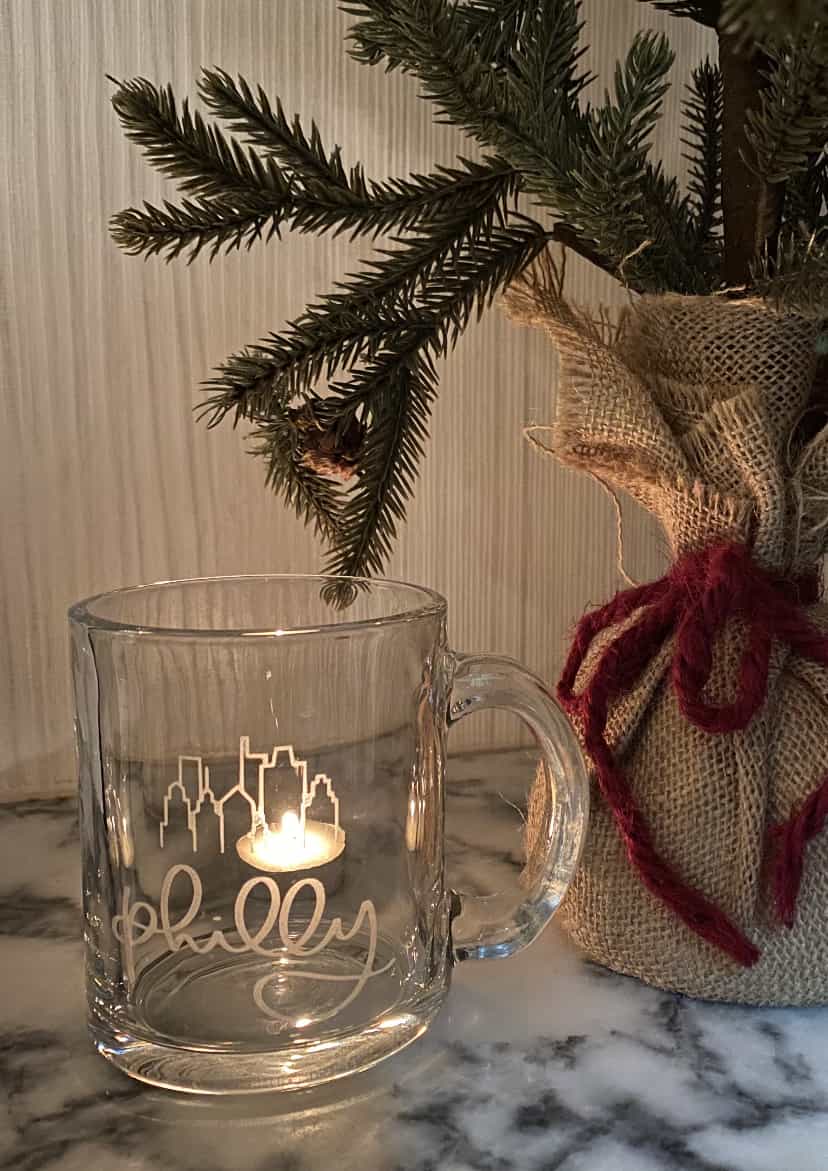 If you're searching for a gift that will please just about anyone on your holiday shopping list, a unique mug is your best bet. This glass Philly mug was designed and hand lettered by alumna Katie Oleksiak '11, owner of Knockout Lettering, who creates personalized, hand-lettered gifts and home decor.
Buy from Knockout Lettering on Etsy
4. Cozy Saint Joseph's Sweatshirts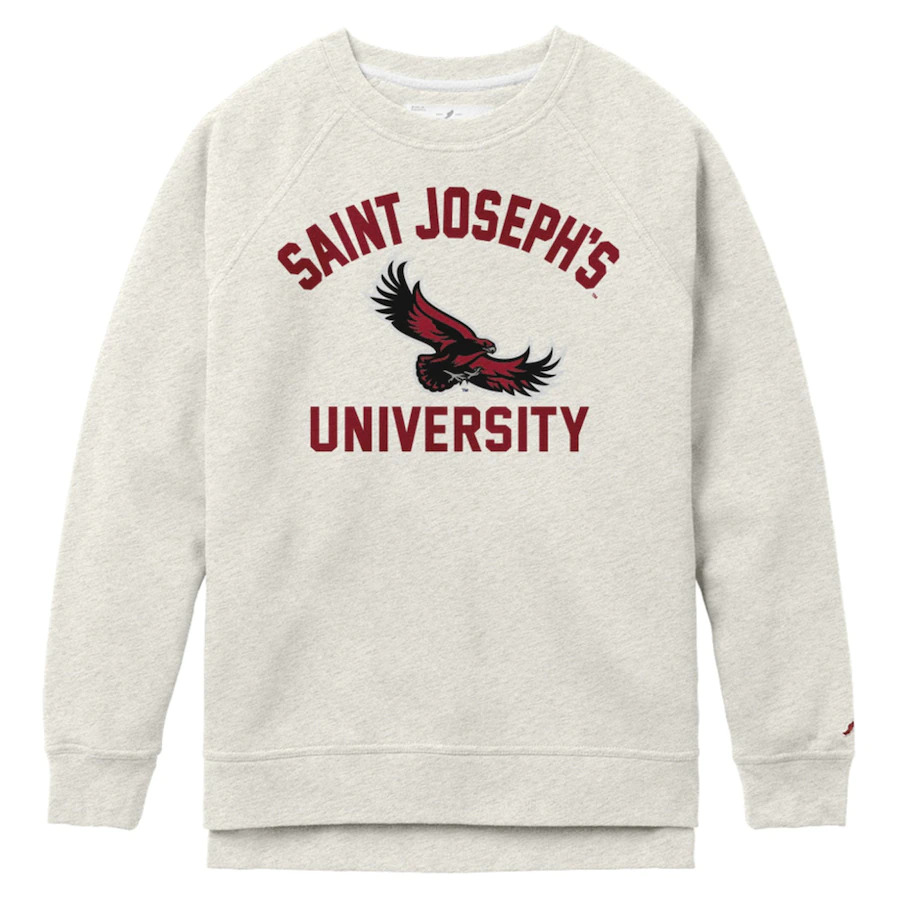 Proudly share your Hawk pride by giving someone a Saint Joseph's sweater this holiday season. Choose from a variety of hoodies, pullovers and sweatshirts featuring the University's colors and logos. Bonus! From now until Dec. 31, enjoy a 10% discount at the bookstore using the code HELLO22.
Buy from Saint Joseph's University's Spirit Shop
5. Hand-Dyed Bags and Wallets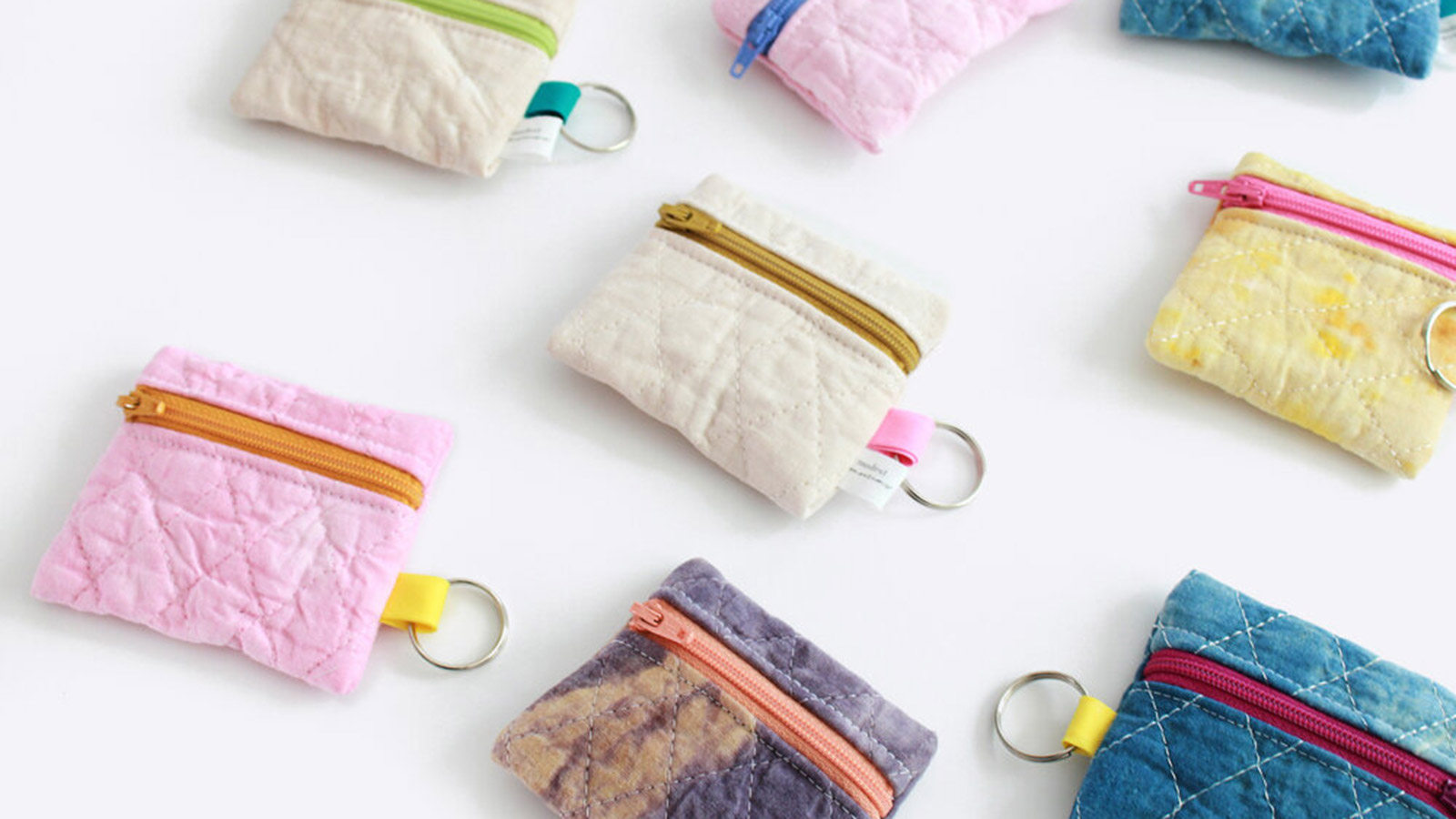 Find delicate hand-crafted and naturally dyed bags and wallets at Modest Transitions, an apparel and accessories business founded by self-taught designer and textile artist Melanie Hasan '13, '15 (M.S.) to empower women through conscious clothing, beauty and inclusion. Each piece is made with natural fibers and low-impact dyes using zero-waste techniques.
Buy from Modest Transitions
6. Small-Batch Craft Gin
Treat spirits enthusiasts with bottles of botanical gins by The Revivalist Spirits. Established by brothers Don '83, '92 (MBA) and Scott Avellino '97, Revivalist produces craft gin infused with classic botanicals from Brandywine Branch Distillery in Elverson, Pennsylvania. Their gins represent a seasonal approach to gin making and have won several awards in distilled spirits competitions.
Buy from The Revivalist Spirits
7. Prohibition-Era Cocktail Mixers Variety Pack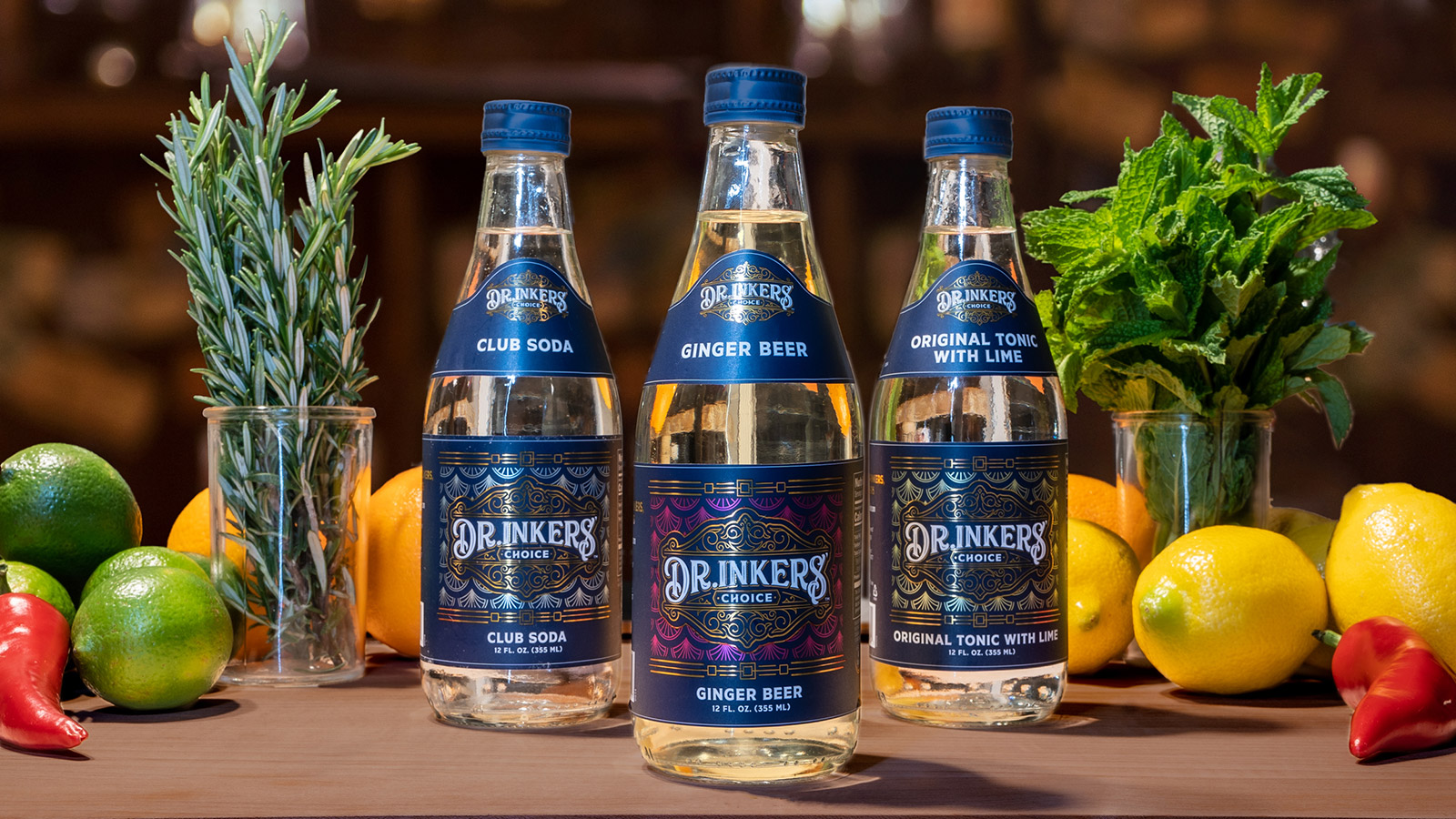 Mixologists and cocktail lovers are sure to get excited about this gift. This line of mixers by Dr. Inkers' Choice, co-founded by Ryan Della Penna '04 and Mandee Starsiak, includes original tonic with lime, club soda and ginger beer made with all-natural ingredients. Your giftee can also whip up delicious cocktail creations using easy-to-follow recipes featured on Dr. Inkers' Choice's website. Plus, you can get 20% off all your purchases on Dr. Inkers' website through December 31, 2021, by using the code SJUHOLIDAY. 
Buy from Dr. Inkers' Choice
8. Eco-Friendly Beach Chairs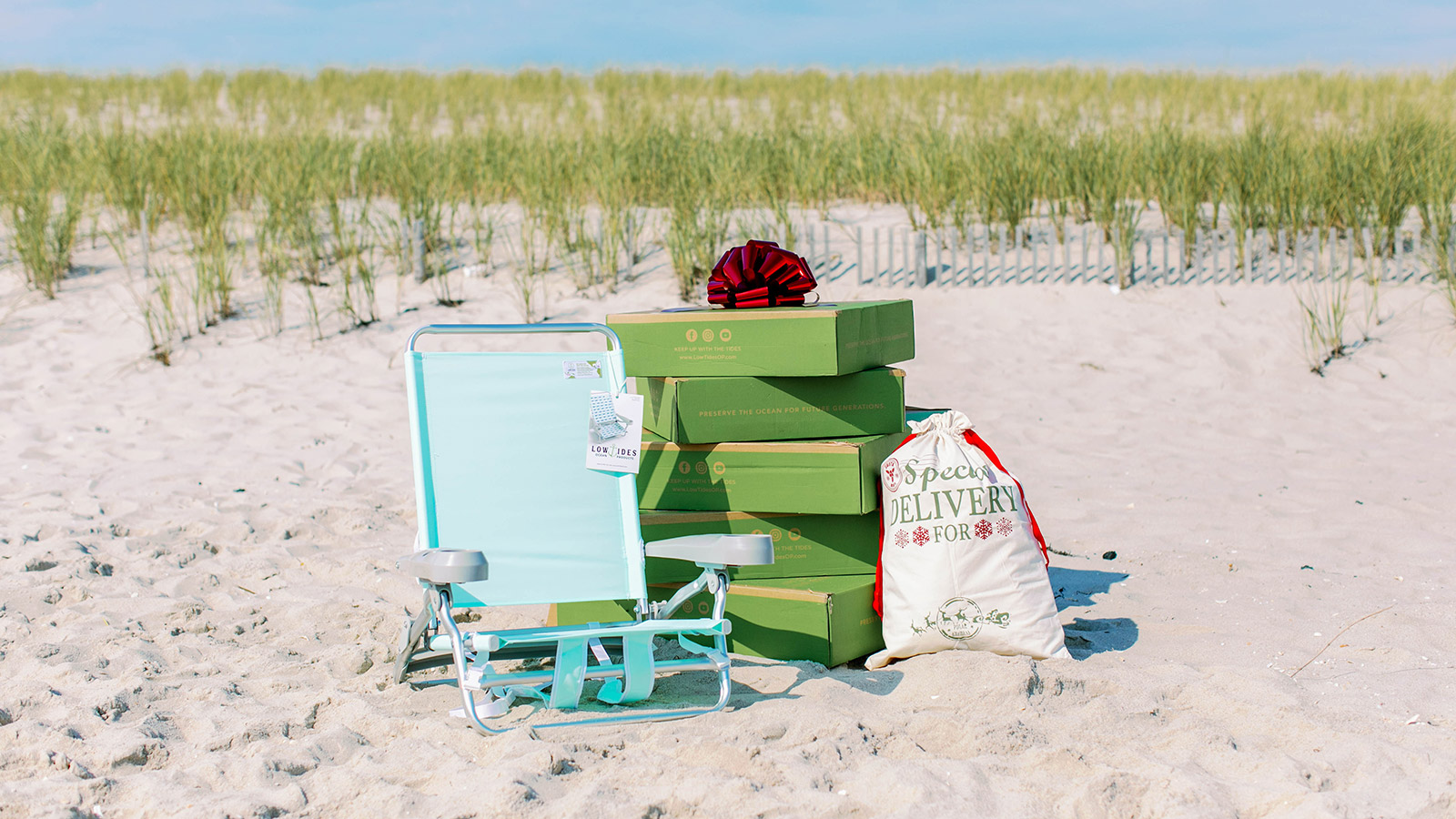 After reading a 2018 National Geographic article on the detrimental effects of ocean plastic on marine life and shorelines, Brenton Hutchison '06, '07 (MBA) was inspired to start a sustainable beach gear company with a mission to reduce plastic waste from bays, beaches and shores. Now, his company, LowTides Ocean Products, offers a selection of modern beach chairs built with upcycled ocean plastics collected from areas that are most affected by plastic pollution in Java, Indonesia, the Yucatan Peninsula in Mexico and Haiti. Their beach chairs come in various sizes and designs and have handy features such as cup holders, backpack straps and smartphone slots.
Buy from LowTides Ocean Products
9. Colorful Ties and Pocket Squares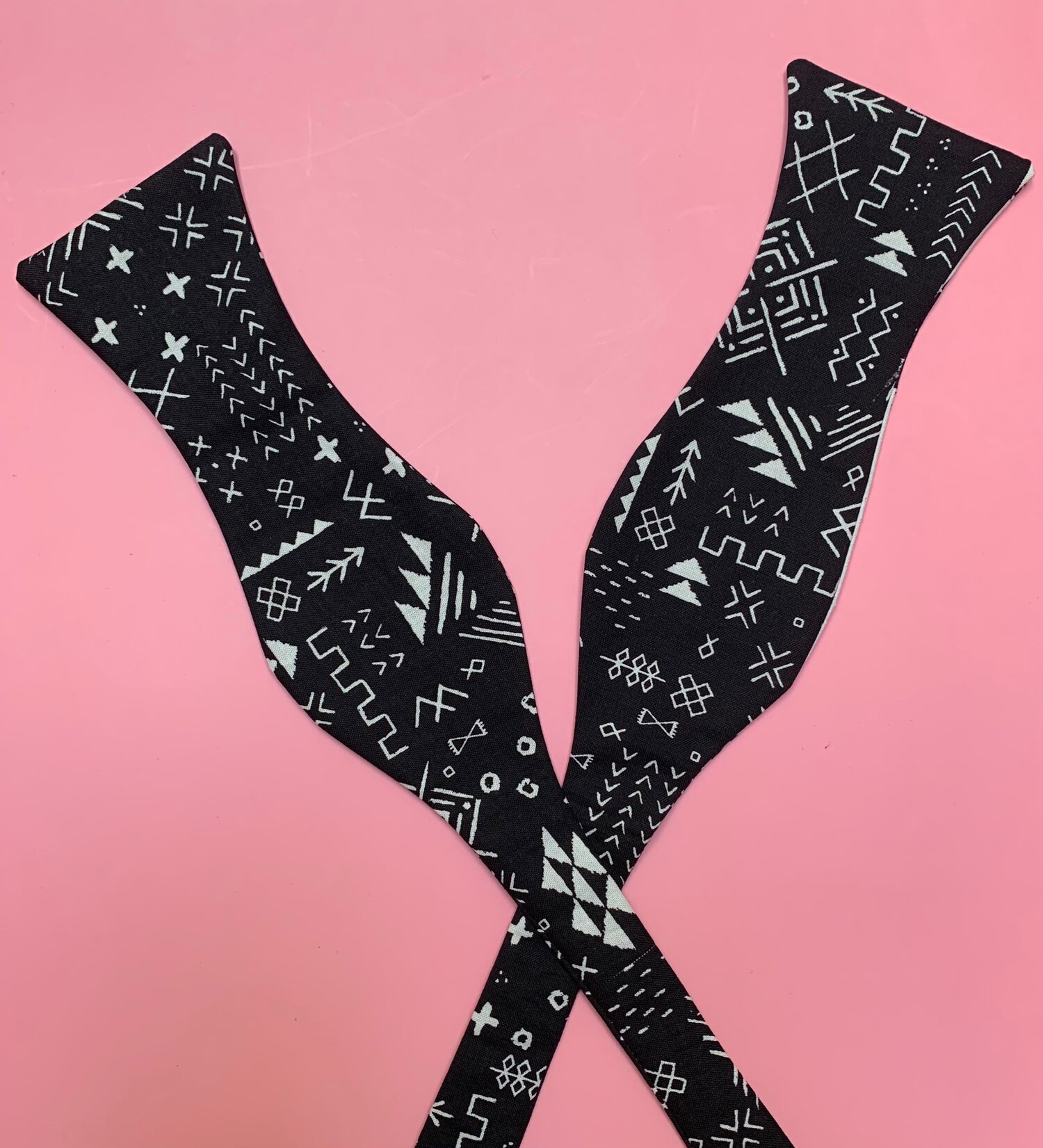 When April Burks '09 made a tie for her husband, Jimmy '08, for an event in 2014, it turned out to be a huge hit. In fact, people started asking her if she sold handmade ties. Out of that came The Pink Lapel, her handmade accessories brand based in West Philly. Check out her collection of neckties, bow ties and pocket squares made with uncommon prints and fabrics.
Buy from The Pink Lapel
10. Retro Saint Joseph's Hawks Shirt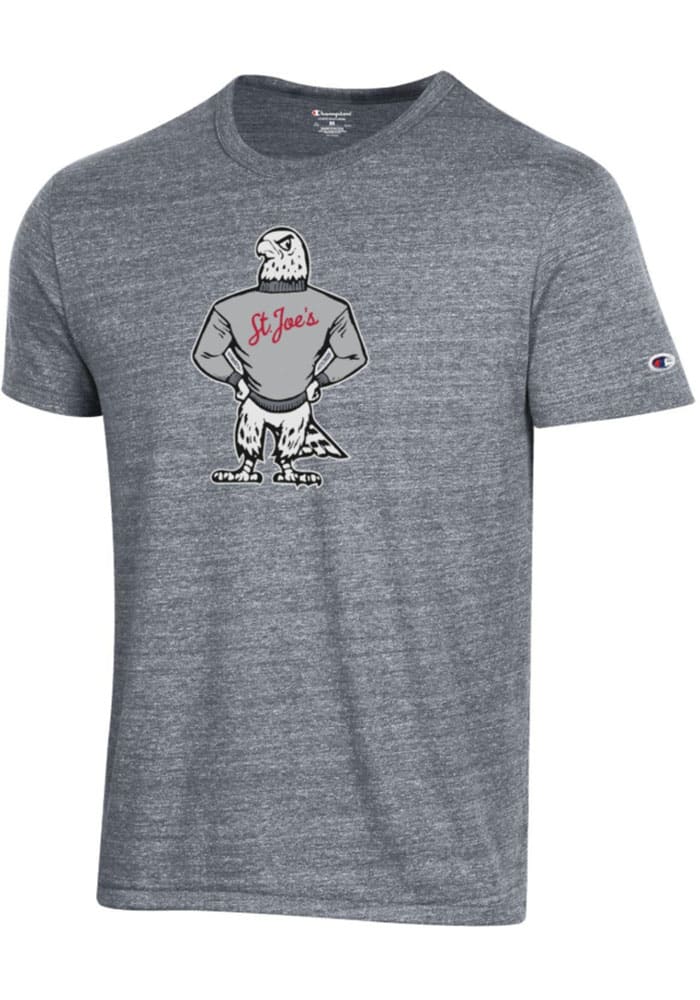 Spread your team spirit while supporting St. Joe's Hawks by gifting this vintage-style tee. Made with a soft tri-blend jersey fabric, this shirt features a distressed screen print of the Vault Hawks logo.
Buy from Rally House
11. Paint & Peel Canvas Kit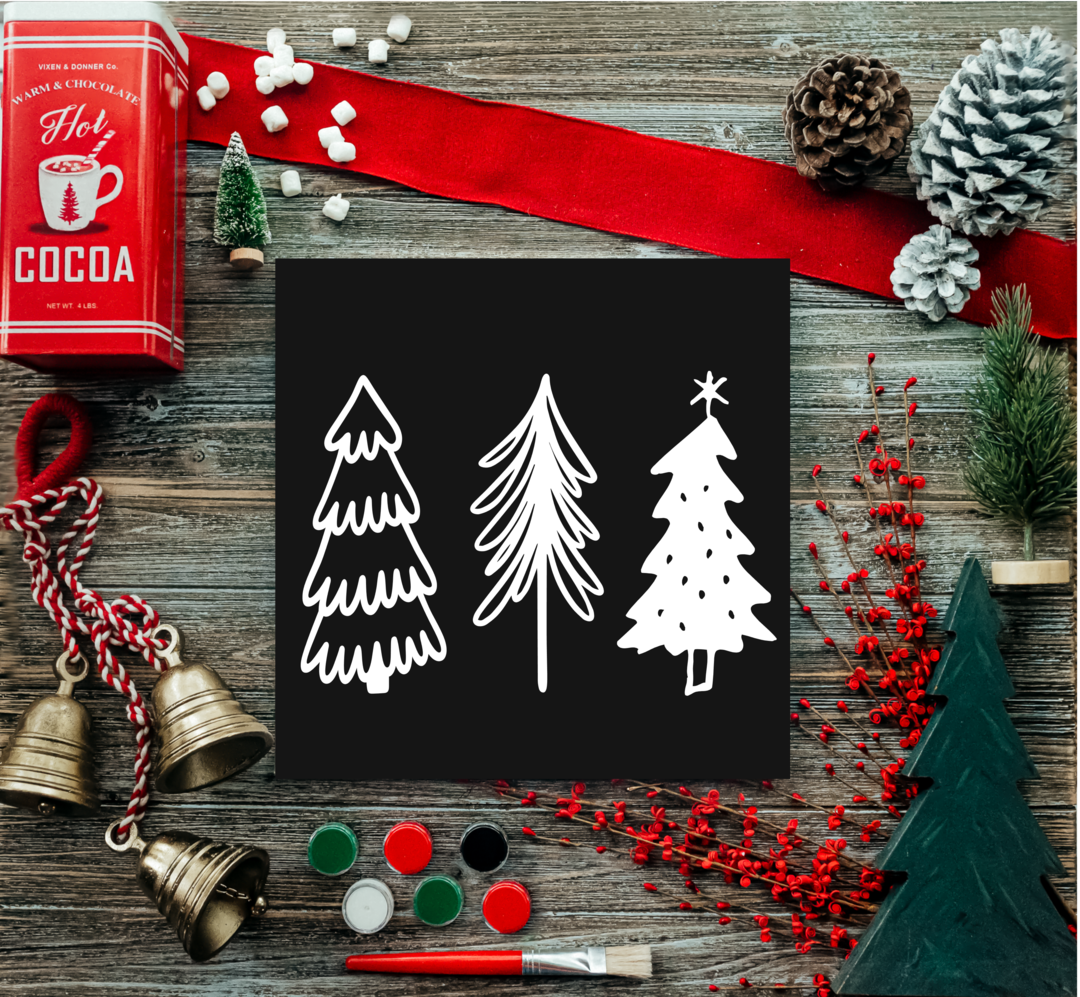 Made by Megan Forman '06 of Forman Design Co., these paint and peel canvas kits are a great gift for anyone, especially the littlest Hawks. Choose from a wide selection of painting projects, from holiday-themed to hobby-inspired designs. Each kit comes with a 12x12 canvas design, a paint brush, six individual washable, non-toxic paints and easy-to-follow instructions.
Buy from Forman Design Co.
12. Philadelphia Skyline Aerial Photography Prints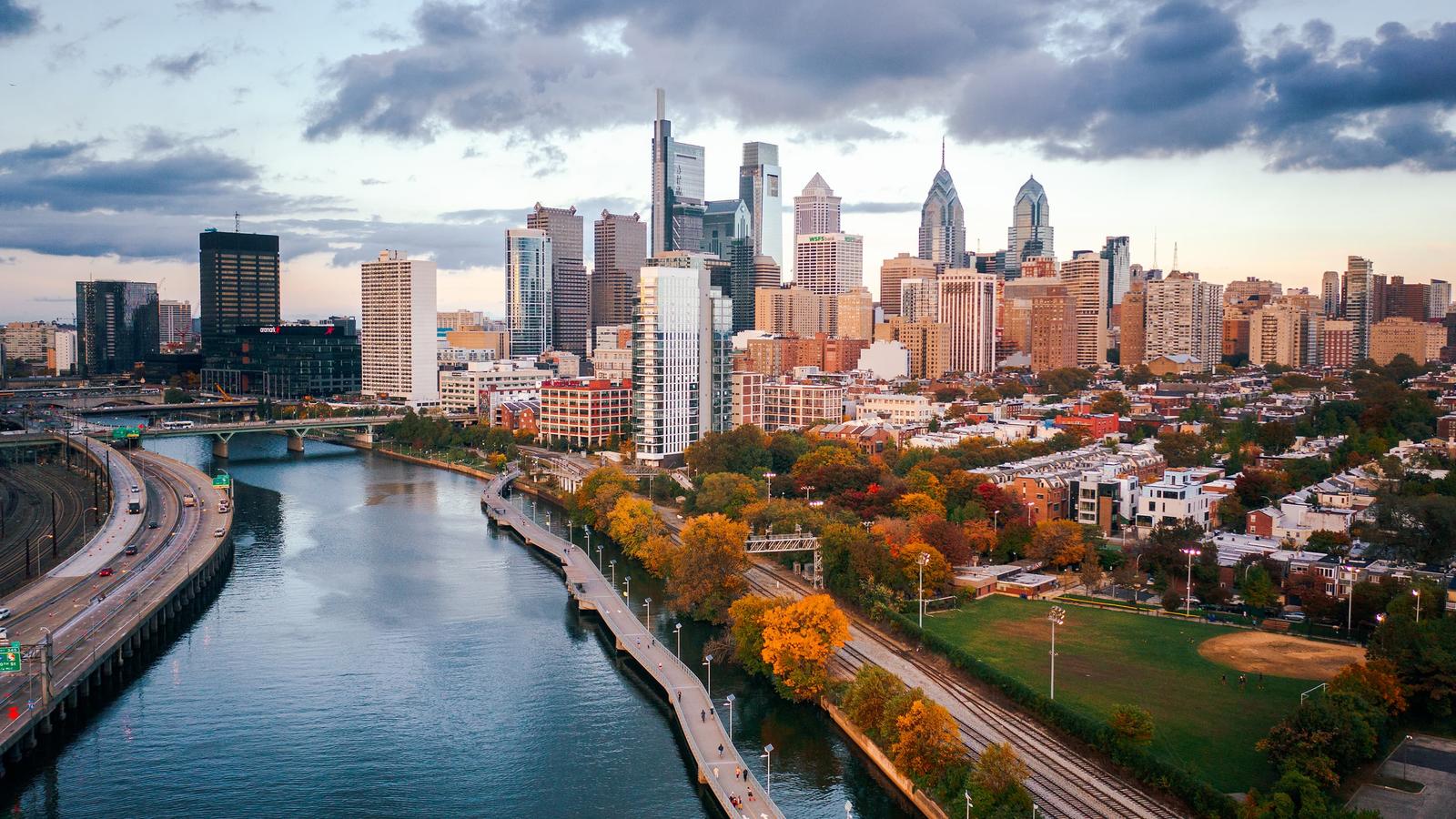 Know anyone in need of new home or office decor? A photo print of the Philadelphia skyline may be their perfect gift. Brett Tiagwad '12, founder of aerial photography and videography company Elevated Angles LLC, uses drones to capture unique perspectives of the city from above. You can purchase his photos in various print sizes and materials. Your gift will also help support people in recovery — Tiagwad donates a percentage of his profits to Caron Treatment Centers, a nonprofit treatment center based in Wernersville, Pennsylvania, which helped him to get and stay sober after struggling with addiction.
Buy from Elevated Angles
13. Small-Batch Soy Wax Candles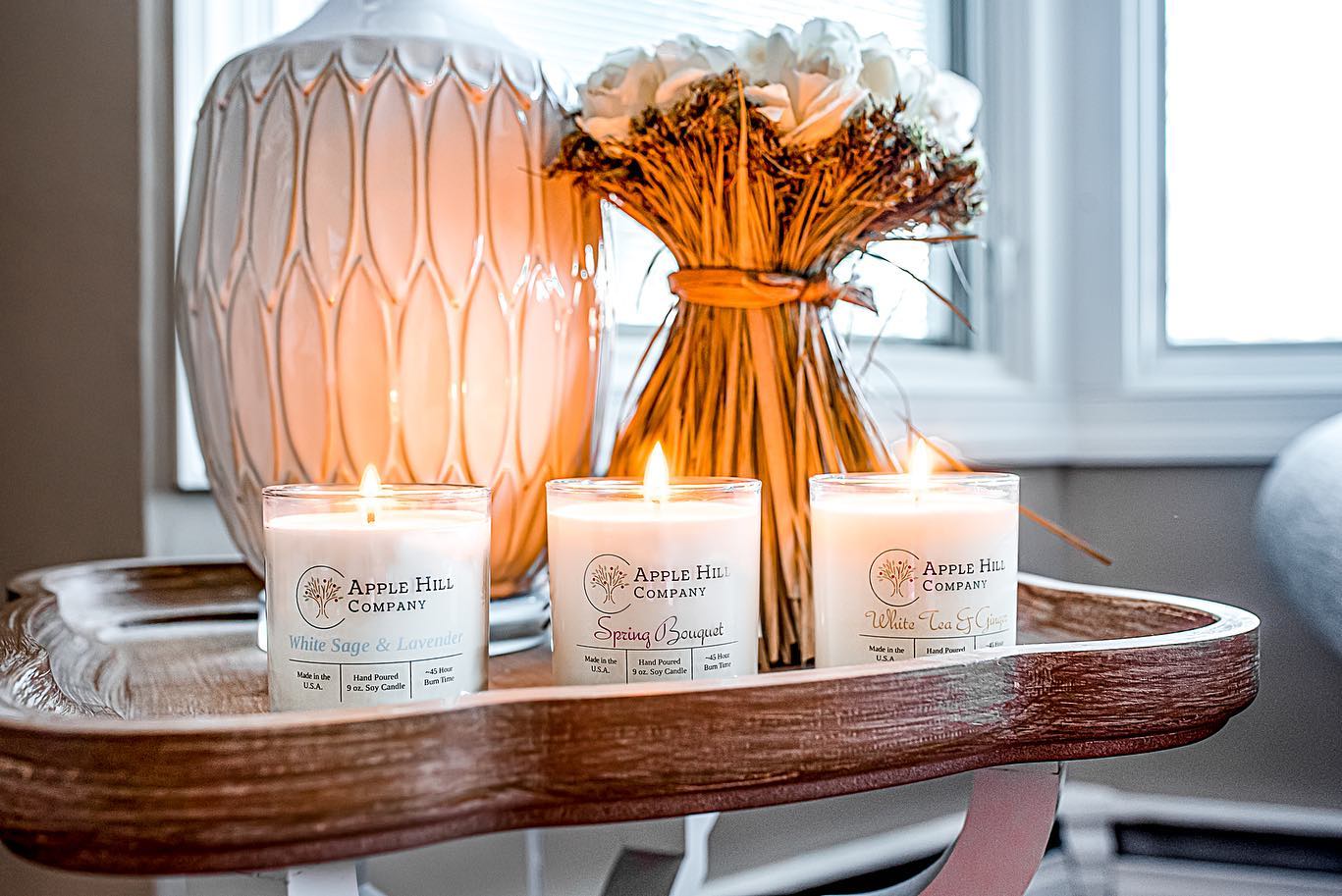 Whether you're looking for a hostess gift or a stocking stuffer, a candle is always a good choice. Apple Hill Candle Co.'s candles are made with natural American soy wax and phthalate-free fragrance oils infused with natural essential oils. Each candle is hand poured by owners Alexander Jablokov '09 and his wife from their Philadelphia kitchen. They come in a variety of fragrances including Christmas Sage, Gingerbread House and their signature Apple scent.
Buy from Apple Hill Candle Co. or Amazon
14. Gifts to Saint Joseph's University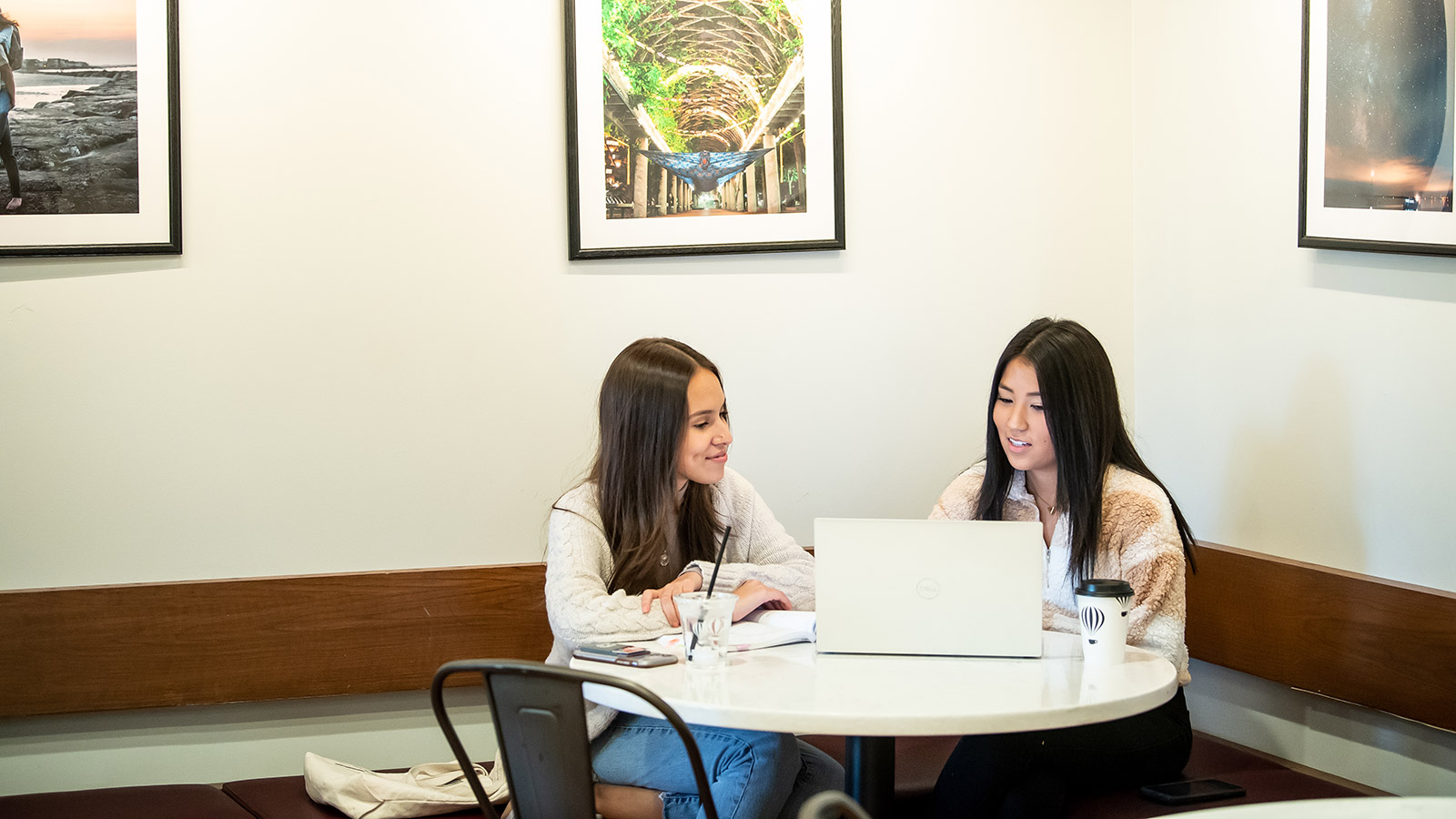 Some of the most meaningful gifts aren't always material. This year, consider making a donation in someone's name to help fuel St. Joe's innovative programs. Choose from funds that support scholarships and financial aid for students, including the Saint Joseph's Fund, Kinney Scholar Apprentice Program Scholarship, Athletics Diversity and Inclusion Fund and the Global and International Education Fund.
To find more gift ideas or to promote your own small business, check out Saint Joseph's Hawk-Owned Alumni Business Directory.