SJU Haiti Partnership
Introduction

For the last six years, Saint Joseph's University's Project Haiti in Philadelphia has been assisting the 17 Jesuit grammar schools and 1 vocational school throughout Haiti.  Since the earthquake on January 12, 2010, whose epicenter was just outside of Port-au-Prince, the Haitian Jesuits have started a new school system, called in French Foi et Joie.  An official document emanating from a meeting of Jesuits in August 2005, entitled in French Projet de Fondation de Foi et Joie en Haiti and signed by the Provincial Superior of the Jesuits of French Canada, established Foi et Joie in Haiti.
Under the dynamic leadership first of Dérino Sainfariste, S.J., and then of Ambroise Dorino Gabriel, S.J., Jean-Maxène Joazile, S.J., and Marcos Recolons, S.J.,  these schools have been built and furnished, teachers have been trained and hired, and water has been located and shared both with the local communities and made available to the Foi et Joiestudents.  These children-centered schools, which have been constructed throughout the entire country, from Ouanaminthe to Jérémie, are already having a tremendous impact on Haitian education.
We welcome your continued support of SJU Project Haiti!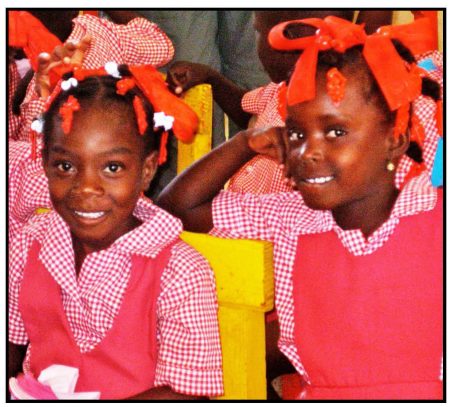 Uniform Donation Drive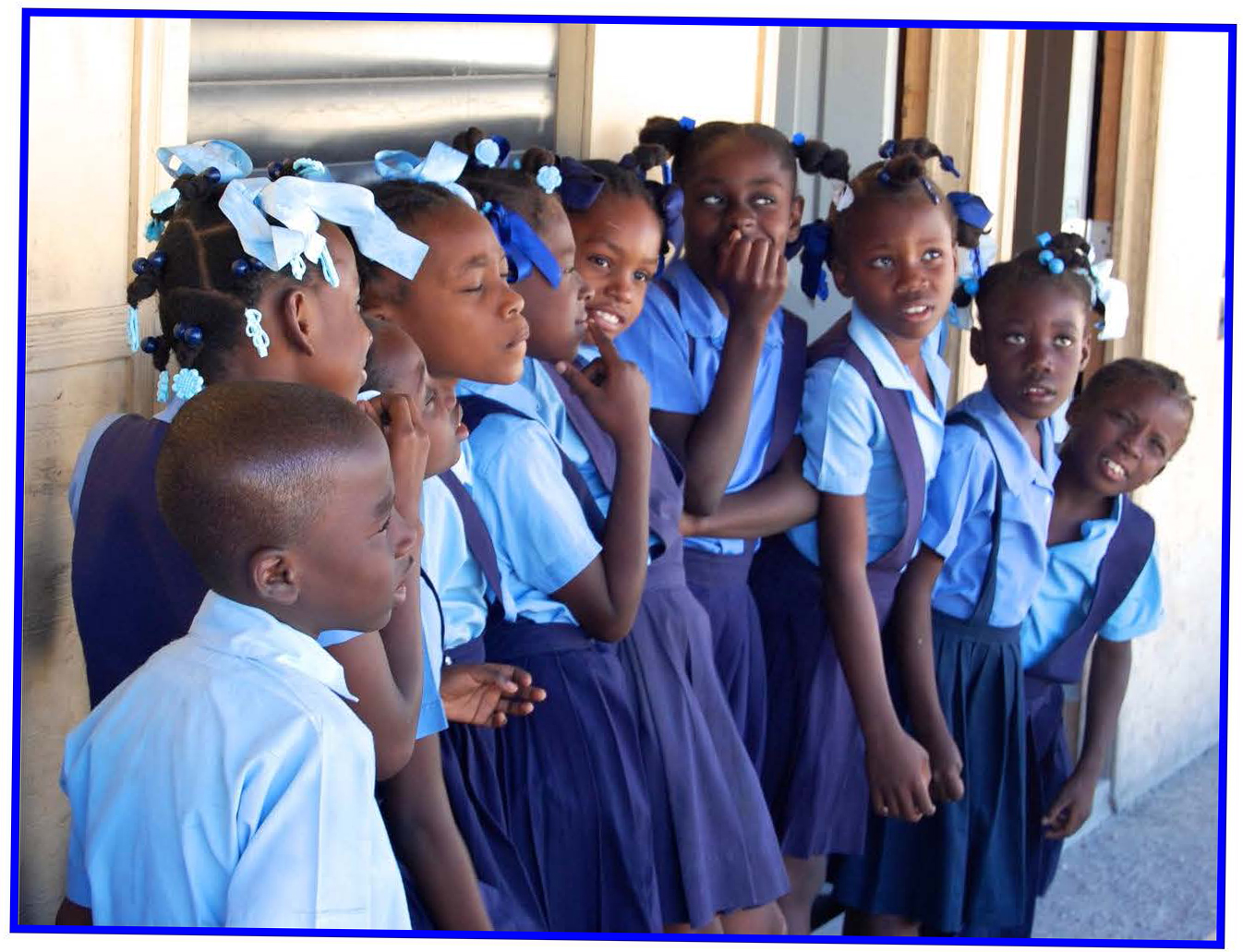 Yon timoun ki lekòl se benefis tout moun ("a child who goes to school benefits everybody") is a well-known Haitian proverb that speaks to the tangible and intangible value of an educated child. Through education, Haitian children can learn to understand the world about them,  rise out of poverty, and bring solutions to their homeland, starting a ripple that eventually reaches outside their borders.
The Saint Joseph's University Project Haiti Committee recognizes the benefits of educating Haiti's youth. They are helping to ensure that every child who wants to attend one of the Foi et Joie schools, sponsored by the Society of Jesus in Haiti, has a uniform.  SJU Project Haiti has entered into a formal partnership with the Foi et Joie schools. The uniforms, which are mandatory for attendance, cost $30 each, which may seem inexpensive but in a country where the average worker earns $2 a day, the cost can be prohibitive.
The gift of a uniform provides the opportunity for education for many children who would otherwise be unable to attend.
To make a donation toward uniforms, please follow the instructions and link below to our University's Giving page:
Click "DONATE" below.
Fill out your name, email, and donation amount.
In the box titled "Other Designation," type "Project Haiti Uniforms."
Complete the form, providing your billing information and confirming your donation.