Garden Mission and Vision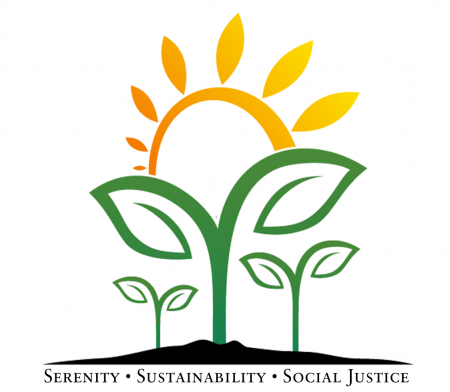 The Saint Joseph's University Community Garden serves as an intersection for sustainability and social justice by providing an intentional and reflective space for the SJU community to come together and promote the Jesuit ideals of appreciation of things both great and small, community engagement, and commitment to service and the environment. All food, herbs, and spices grown in the organic, raised-bed garden will be donated to one of several community partners. Since breaking ground in our Merion Campus location in April 2019, we have donated over 930lbs of produce to local organizations and SJU's food pantry, HawkHub.
In order to fulfill the Community Garden mission statement, the Community Garden executive board and volunteers from SJU and the surrounding community will come together to build and maintain a mindful and spiritual space.
The community garden will serve as a mindful, reflective, and spiritual destination for the whole SJU community.
The space will blends a fertile garden with objects that enhance relaxation, such as fountains and benches.
The space will be one that can host a variety of mindful activities, including educational talks, outdoor yoga, poetry readings, open-mics, small acoustic concerts, picnics, group meetings, etc.
Originally established in 2012, the SJU Community Garden has had success building a campus garden community and partnering with local organizations to donate food. In 2018, the garden found a new institutional home within the Office of Mission Programs, where we hope to make real in exciting new ways the university's Jesuit mission and ideals. In Spring 2019, the garden is moving to its new location, between Merion Hall and Fine Arts East.
To see real-time interactive harvest and donation data, please see The SJU Community Garden Dashboard created by Louie Kontaras using Tableau.
Ground Breaking and Bed Clearing - April 13, 2019
Bed Raising April 27, 2019
Get Involved
There are many ways to get involved with The Community Garden, but first we need to know you want to get involved! Here are some steps you can take:
Help the Garden Grow!
You can help grow the Community Garden by supporting us financially! The Community Garden accepts tax-deductible donations of any amount! Donations go toward helping us realize our mission by:
Building, outfitting, and maintain the garden beds;
Hosting a variety of mindful activities, like educational talks, workshops, outdoor yoga and poetry readings; and,
Helping transform the garden space into a more mindful, reflective and spiritual destination for the entire Saint Joseph's community.
Community Garden Members
Community Garden Committee (2021 – 2022)
Director: Bill Wolff, Associate Professor, Communication and Digital Media
Associate Directors: Lizzie Wash and Alex Manduca
Garden Coordination: Daniel Barry
Outreach Coordination: [folded into Assoc Director position for 2021 – 2022]
Volunteer Coordination: Louis Kontraras
Social Media Coordination: Leslie Quan
Faculty Representative: Clint Springer
Summer Scholars
The Community Gardens welcomes students to apply for Summer Scholar projects that incorporate the garden in meaningful ways.
2019 Summer Scholar: Elaine Estes (mentor: Gerard Jacobitz, PhD, Assistant Professor of Theology and Religious Studies)
2021 Summer Scholar: Liam Majewski (mentor: Clint Springer, Ph.D., Associate Professor and Director of the Institute for Environmental Stewardship and Director of the Barnes Arboretum)
Past Garden Committee Members
Gia Picknally, Volunteer Coordinator, 2019 – 2020
Dana Ortgiesen, Associate Director and Garden Coordinator, 2020 – 2021
Madison Cassel, Associate Director, 2019 – 2020
Karla Holmes, Outreach Coordinator, 2019 – 2020
Olivia Connelly, Garden Coordinator, 2018 – 2019
Rose Morizzo, Volunteer Coordinator, 2018 – 2019, Social Media Coordinator, 2019 – 2020
Community Partners
We are proud to share information about and links to our community partners.

In 2018, Saint Joseph's University and the Barnes Foundation launched an educational partnership expanding opportunities for students and the surrounding community to engage in horticulture education and the arts. Jen Walker, Head Gardener, has donated plants to help build our flower garden and space in their greenhouses to cure sweet potatoes and ripen green tomatoes, as well as provide education support.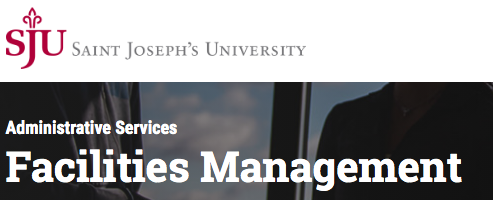 The Office of Facilities Management is responsible for managing and maintaining 144 acres and 80 buildings in Philadelphia and Lower Merion Township. Facilities has been a wonderful partner, first helping provide a space for the garden, and then providing water access, a space for our shed, power outlets in the shed, and consistent advice that has benefited the garden tremendously.

The Kinney Center for Autism Education and Support seeks students with high aspirations of serving children and adults with Autism Spectrum Disorders (ASD), their families, schools, service providers and community. Students will be challenged to approach the autism field in a creative, spirited and meaningful way, and to work to produce the best possible outcomes for those with ASD. The Kinney Center is committed to helping individuals with autism live greater.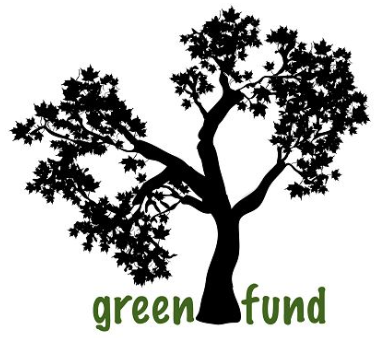 The Green Fund brings together faculty, students, and facilities in creating new sustainability changes on campus. With each new academic year, the Green Fund's budget is generated from $5 from each student per semester from the university activity fee. With this sizable budget, big environmentally-conscious changes can be made to our campus. Green Fund is committed to making Saint Joseph's University an advocate for sustainability!
Primex Garden Center is a family-owned, independent, all-seasons garden center, nursery & greenhouse. Primex has been located in Glenside serving our local community and the greater Philadelphia region since 1943.  In our Nursery and Greenhouse you'll find quality, locally sourced plants. Our Store has a wide selection of top-of-the-line gardening tools and supplies from your old standbys to current sustainable innovations. We carry an ever-expanding supply of organic gardening products (the largest in the region!), because we know what benefits the community benefits all of us. Primex generously discounted the cost for of their topsoil and waived the delivery fee.
The Home Depot Marple, PA, generously donated all lumber for out first four beds and waived the delivery fee.