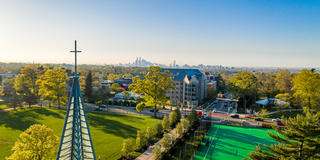 Office of Mission Programs
The Office of Mission provides mission-related resources and events for the students, faculty, and staff at Saint Joseph's University.
The core inspiration for the Saint Joseph's model of education is the Catholic faith and intellectual tradition expressed through the nearly 500-year-old Jesuit educational network. Catholic, Jesuit values articulated by our University mission include: an education rooted in the liberal arts; the pursuit of personal and professional excellence; a focused concern for on social justice and the common good; a lifelong commitment to learning; and a commitment to finding God in all things.
The Office of Mission Programs promotes these values by providing support for the teaching, research and service which are central to the work of Saint Joseph's University. Faculty, staff, students, parents and alumni are invited to engage in a variety of programs which bring to life the vision of Saint Ignatius Loyola and the mission of Saint Joseph's.
Live The Mission
Mission Week
As Hawks, we live the mission every day in our classrooms, in our offices, in the community, on the fields, and in the residence halls.
The next annual Mission Week will be from February 20th - 27th, 2022, and it is a great opportunity for us to come together as a community, to hold up our hopes and ideals for all to see and to champion this vision that we have created together. During this week a wide range of activities and discussions to fuel our exploration of our mission will take place. In the schedule for the week, you will find engaging conversation, community-building activities, and opportunities for service and giving back to the community.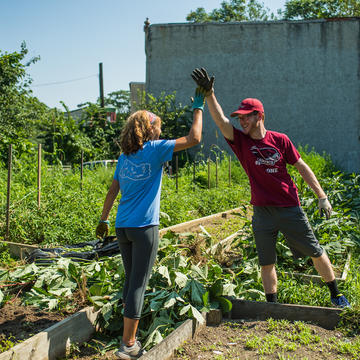 Get Involved
Philadelphia Service Immersion Program
PSIP, Philadelphia Service Immersion Program, is a unique opportunity for students to participate in community service, explore historic and cultural destinations in the Philadelphia area, and foster a community amongst your peers rooted in the Jesuit mission of being with and for others.
PSIP is offered in multiple formats, including an early move in experience for first year students, an early move in experience for upperclassmen, and an immersion experience over fall break.
Additional Programs to Explore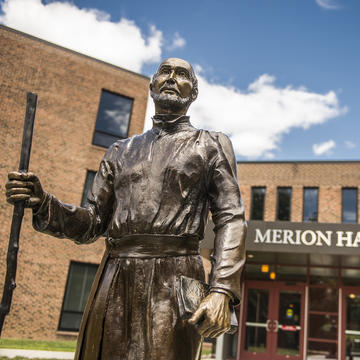 Ignatian Spirituality and Leadership Conference
Ignatian Spirituality and Leadership Conference
We invite you to learn new tools for enhancing self-awareness and methods for personal discernment and healthy group process. Feel energized, inspired and ready to lead for the greater good!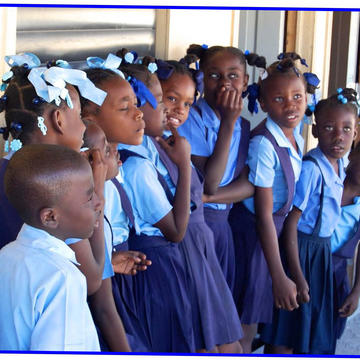 SJU Project Haiti
For the last six years, Saint Joseph's University's Project Haiti in Philadelphia has been assisting the 17 Jesuit grammar schools and 1 vocational school throughout Haiti.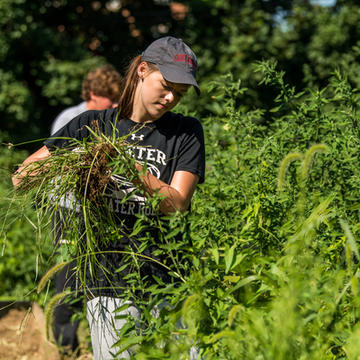 SJU Community Garden
The SJU Community Garden serves as an intersection for sustainability and social justice by providing an intentional and reflective space for the SJU community.