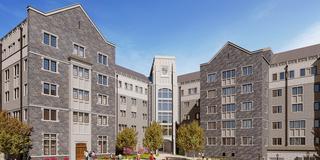 First-Year Residence Hall
Overview
At the corner of Cardinal and City Avenue, a new first-year residence hall will welcome more than 500 students in the fall of 2025. The exteriors will reflect the familiar stone masonry of our buildings here on campus, in keeping with the architecture in this area of campus.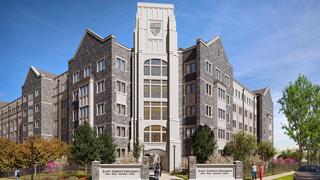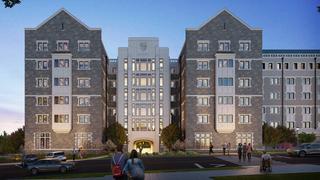 The new first-year residence hall is specifically positioned to take advantage of the serene landscape and mature trees available in front of the Maguire-Wolfington Welcome Center, creating a small quad for students to enjoy just out their back door.
This new residence hall will have easy access to the Campion quad and the new pedestrian underpass providing safe passage under City Avenue from West Philadelphia to the Lower Merion side of campus. This project is a cornerstone for the overall development towards a new Student Center and main campus quad.
Timeline
The proposed construction schedule for the new residence hall:
Fall 2023: Geothermal Well Installation
Summer 2024: Building "Topping-Off"
Spring 2025: Construction Substantially Complete
Fall 2025: Opening
Project Team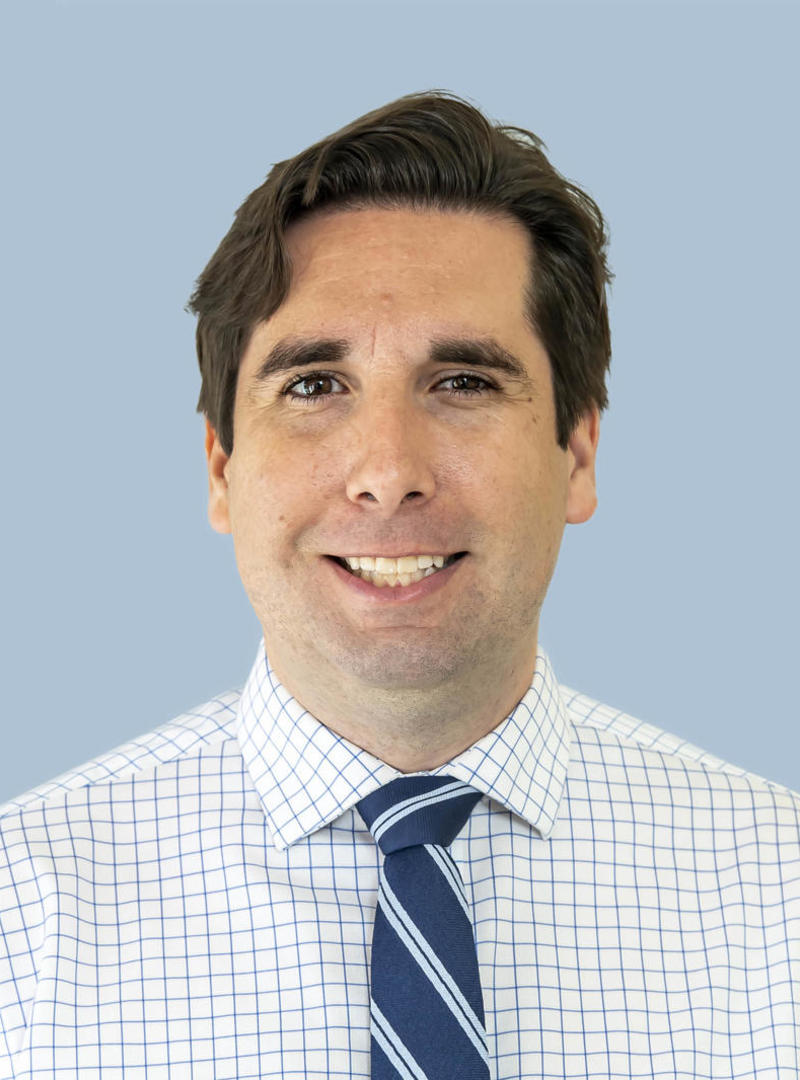 Senior Director of Construction and Planning
610-660-3022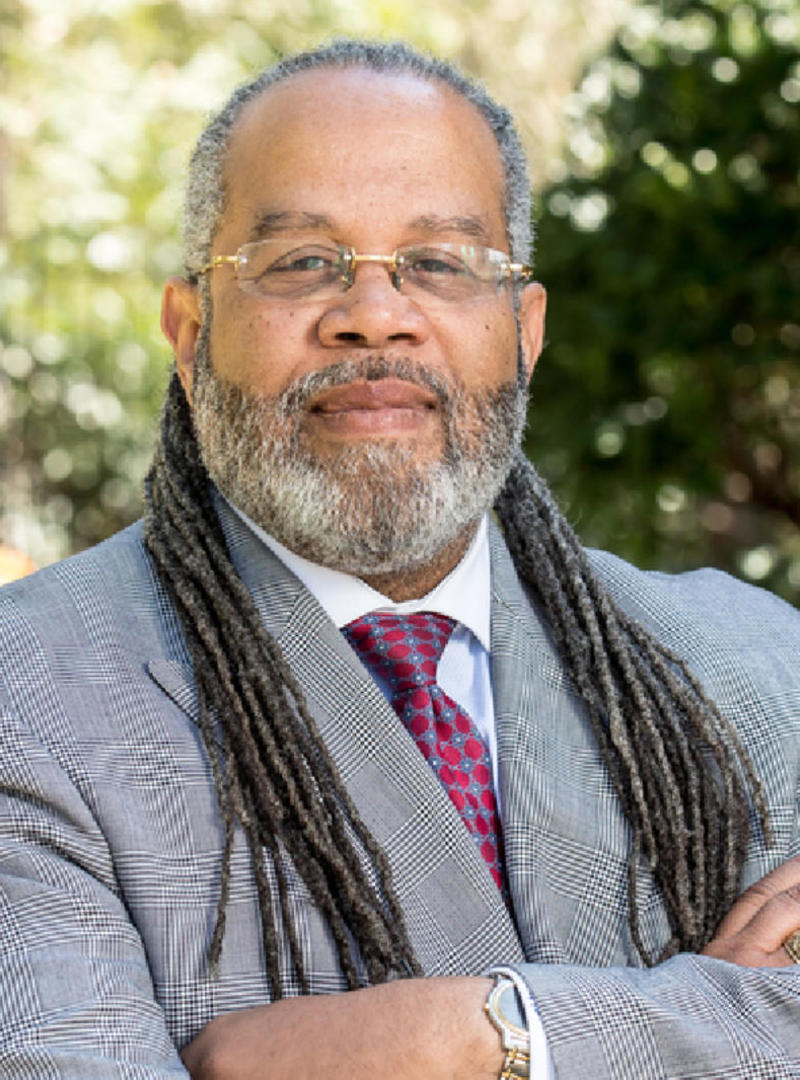 Assistant Vice President, Government and Community Relations
610-660-1223
Additional Project Team Members
Architect: Blackney Hayes Architects, Inc
Structural Engineer: DCI + MacIntosh Engineers
Mechanical, Electrical, and Plumbing Engineer: PSquared Consulting Engineers
Civil Engineer: David Mason + Associates
Landscape Architecture: Viridian Landscape Studio
Construction Manager: Hunter Roberts Construction Group / McKissack