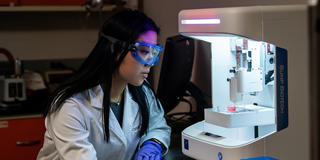 RESEARCH at Saint Joseph's University
Our academic excellence is led by hands-on teacher-scholars pushing students beyond what is expected, guiding them to discovery of passion and purpose in their research. Students and faculty collaborate to confront a broad range of societal and health issues, from eliminating antibiotic-resistant "superbugs" to studying the role of hair salons in combating domestic violence in immigrant communities to conducting groundbreaking research that impacts the science and practice of 21st century healthcare.
Let's Get Started
Students, faculty, visiting scholars and external partners will have opportunities to share their expertise and research methods in critical fields by collaborating to make an impact on the world for the greater good.
In research and support grants earned during the 2020–2021 academic year
Fulbright or Goldwater scholarship recipients in the past five years
Our faculty and students develop new technologies, author books, publish their research findings in high-impact journals, and regularly present the results of their scholarly pursuits at local and national conferences."

Jean-Francois Jasmin, PhD

Associate Provost for Research & Graduate Administration and Policy
Research lies in being able to accept the unknown of it all. Relinquishing control to the cells and the science is really hard, but really exciting. Accepting that I might fail has been the hardest thing I'll ever do, but it's also where I've made the most progress."
My students are so open to the research experience and going beyond their struggle to connect with students in the school-to-prison pipeline. The fact that they continue to integrate the knowledge generated from their research into their teaching is very inspiring to me."
As a field, we need to continue to do a better job involving autistic individuals in research.The answers and solutions we obtain from this study will be way more meaningful and helpful for the autism community."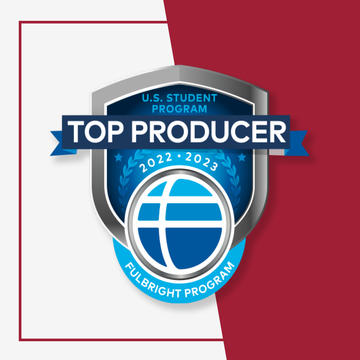 Saint Joseph's University Named Top Producer of Fulbright U.S. Students
This is the third time in University history that Saint Joseph's has been awarded this designation. SJU is also the only Philadelphia university to have been recognized in the master's institutions category.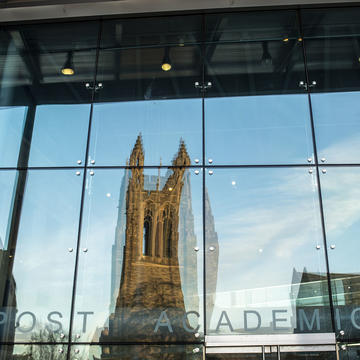 Our Expansive Collections
Our libraries, archives, collections and museums are dedicated to providing hands-on student-learning opportunities and meaningful discovery.
Our collections, libraries and museums include: