Opportunities Today. Discoveries Tomorrow.
At Saint Joseph's University, students, faculty and visiting scholars engage in pioneering research spanning a wide range of industries. Explore opportunities to conduct groundbreaking research while working side-by-side with stellar faculty and students.
Innovating at Soaring Levels
You will have countless opportunities to make new discoveries and conduct research at scale through our interprofessional education model, Haub Innovation Lab, global and local partnerships and so much more.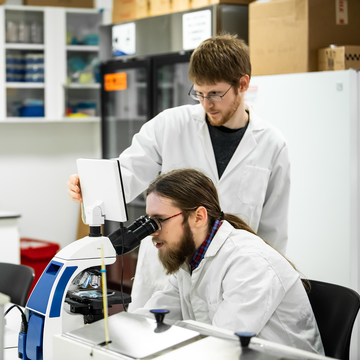 Spotlight
Innovating a new treatment for mental health
Partnering with Compass Pathways, Jason Wallach, Ph.D, is researching the next psychedelic compounds that may have the breakthrough potential to innovate treatment of mood disorders, post-traumatic stress disorder, substance use disorders, anxiety disorders, and more in his Drug Discovery Center lab.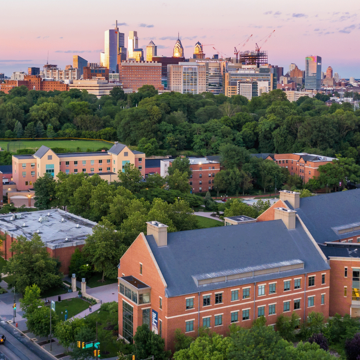 Become a Research Partner
External Partnerships
Saint Joseph's University offers state-of-the-art research facilities and laboratories, which are available to the entire Saint Joseph's community as well as academic and corporate partners. The University's research core facilities provide academic collaborators and corporate partners access to cutting-edge scientific instrumentation, equipment, technologies, testing and services. Saint Joseph's faculty have a track record of innovative and successful research projects with corporate partners ranging from early startup companies to larger pharmaceutical companies.
Promoting and Protecting Intellectual Property