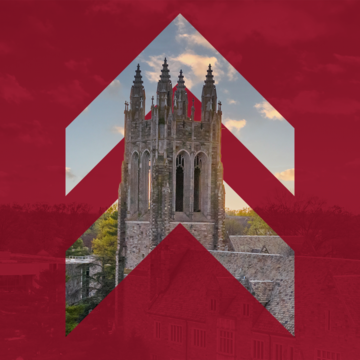 SOAR: The Largest Capital Campaign in Saint Joseph's History
"This is the time to seize the moment," said Chair of the Board of Trustees James M. Norris '85 at the May launch event for SOAR, a historic $300-million comprehensive campaign. To achieve this vision of a community, a University, a world that is better than before, the campaign will focus on three major priorities.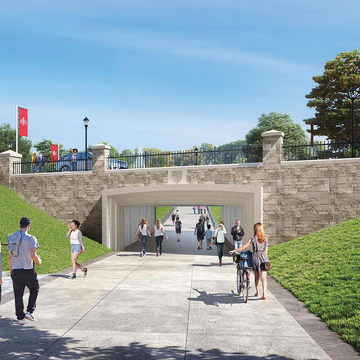 Priority 1: Investing in an Elite Campus Experience
GOAL: $150 MILLION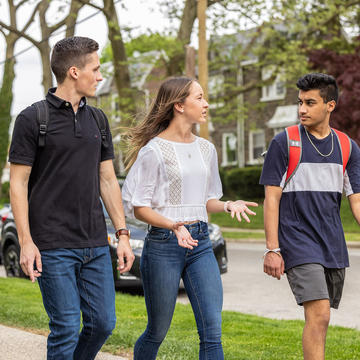 Priority 2: Affirming Our Commitment To Financial Aid
GOAL: $75 MILLION
Scholarships change lives for the better. They directly affect the caliber of the student body and quality of the overall academic experience for students. The goal of this priority is to invest $75 million into student financial support through two key components. The first will emphasize need-based aid and scholarships, increasing the number of endowed and current-use scholarships. The second will support current students through the Saint Joseph's Fund, enabling the funding of financial aid, merit scholarships and emergency student assistance.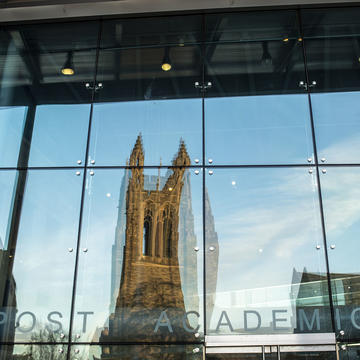 Priority 3: Furthering Our Academic Excellence
GOAL: $75 MILLION
In order to prepare students for a rapidly changing world, Saint Joseph's regularly evaluates its academic programs and seeks new offerings to keep its curriculum and Jesuit mission vibrant and vital. The goal of this priority is to invest $75 million into core programs, professorships and research. Additionally, new programs, cross-disciplinary majors and curricula that are critical to society's needs and students' interests will be developed.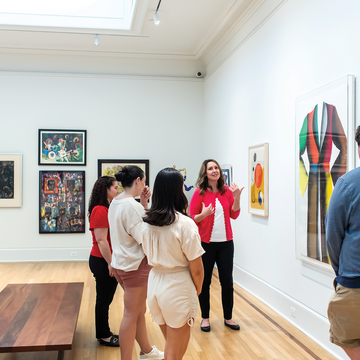 OFF TO A STRONG START
Ground has been broken on the underpass connecting both sides of the Hawk Hill campus, and the newly renovated Frances M. Maguire Art Museum — a modern gallery that will serve as an art education hub for the University and community — will open in spring 2023.
The University's newly acquired health science programs pave the way for research opportunities and cross-disciplinary curricula in areas like occupational therapy, pharmacy, physical therapy and physician assistant studies. And, most importantly, support from the Saint Joseph's community to provide funding for financial aid has been robust — nearly $50 million of the total $75 million goal, as of October 2022 — including investment in the John P. McNulty Program for Leadership in Science and Mathematics.
Since the launch of SOAR, the University has raised $140 million, 88% of which has come from 253 donors who have made gifts of $50,000 or more; this includes a $50-million gift — the largest in University history — from the Maguire Foundation. In total, over 25,000 gifts have been made by generous individuals inspired by the campaign, 50% of whom are first-time donors.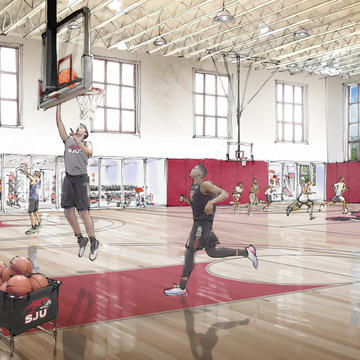 THE ROAD AHEAD
As progress continues, the University looks to the future to continue to invest in core programs, existing strengths, faculty professorships and research funds. In addition to plans to revitalize the athletics center and expand the Kinney Center, the University will also be starting construction in the near future on a new training facility for both men's and women's basketball. With this forward momentum, Saint Joseph's will continue to ensure that all future Hawks have the opportunity to SOAR into a better world.