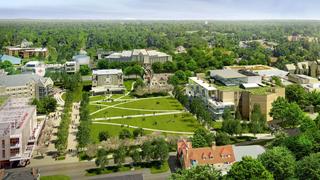 An expansion to the Science Center will include faculty offices, research labs and an intentional light-filled entrance directly off of a new campus quad. The project team has convened with representation from facilities and academics to determine design needs.
Kinney Center for Autism Education & Support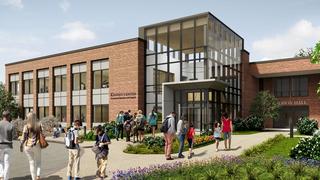 Relocating the Kinney Center for Autism Education and Support into a dedicated facility will allow for an expansion and customized facilities to provide an active laboratory for research; serve as a real-world classroom for Saint Joseph's studying autism; and enhance services provided to individuals with autism. A newly constructed wing will feature flexible spaces that could house vocational training initiatives including a kitchen and apartment where individuals with autism will learn and practice skills. The building will include spaces for seminars, classes, research and technology labs – all designed to give students and clients the advanced training and services they need to be successful and build real-world skills. The space will connect the Kinney Center to the School of Education and Human Development in Merion Hall for convenient access and synergy.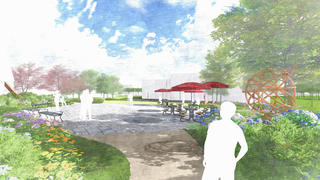 A reimagined Kelly Academic Plaza will create a natural gathering space for students, faculty and staff on the Lower Merion side of Hawk Hill campus. Increasing accessibility to key buildings in the area, the plaza will feature furniture chosen after consultation with the community about potential uses (dining, recreation and more).
Kelly Plaza is already a favorite gathering place for students near Merion Hall and Foley Center. New landscaping will further beautify the space.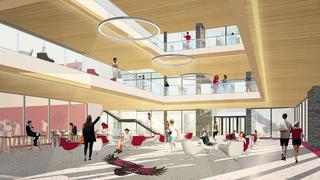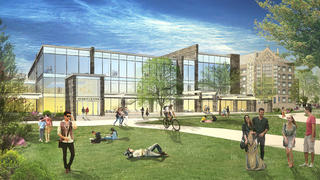 Inside Saint Joseph's University Student Center: More information coming soon
Outside Saint Joseph's Student Center: More information coming soon