Susan Liebell, Ph.D.
Associate Professor and Pre-Law Advisor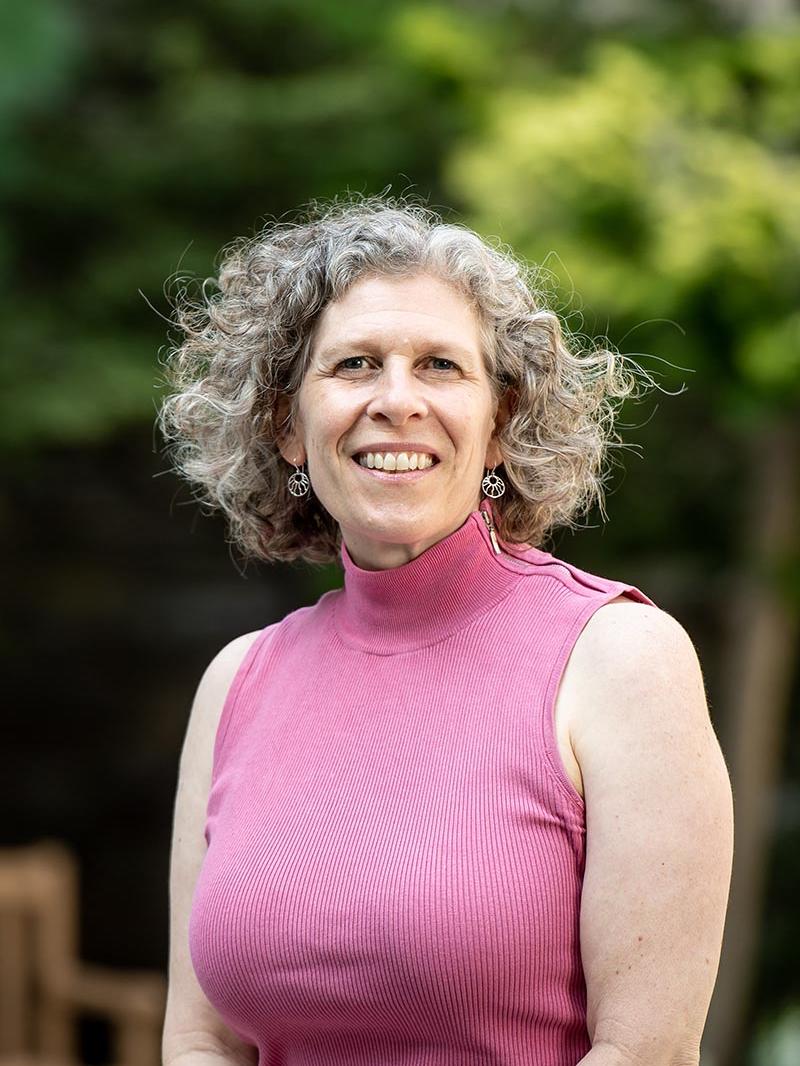 Office
Barbelin Hall, Room 208
Phone
610-660-1917
Dr. Susan P. Liebell's research and courses connect political theory, public law and current political issues.  She is currently writing a book on how gun rights and regulations affect democratic citizenship.  She has presented on the Second Amendment at Duke University, Columbia University, the American Political Science Association annual conference, and the Association for Political Theory annual conference.  Dr. Liebell maintains that studying debates about rights, justice, or representation in the 17th and 18th century help us better understand current debates concerning environmental degradation, gun rights, and toleration in the 21st century. Liebell teaches courses in political theory, public law, and ideology and film. 
Her 2014 book, Democracy, Intelligent Design, and Evolution: Science for Citizenship examines the controversy over creationism and Intelligent Design in public schools. Insisting that science is a key component of modern democratic government, she argues that we should not exclude creationism or Intelligent Design as "religion."  Instead, we should explicitly justify science education generally and the teaching of evolution specifically as crucial to three aspects of the democratic person: political citizenship, economic fitness, and moral choice. Her new work addresses gun rights and gun violence arguing that "stand your ground" laws are at odds with basic democratic rules about self-defense, equality, and liberal rights.  She has presented this new work at Columbia University, Rutgers University, and the Association for Political Theory annual conference.
She is the co-host of the New Books in Political Science podcast on the New Books Network. She interviews scholars each week about their recent work and writes a short blog post to accompany the podcast episode. Podcast episodes are available for listening and downloading on your favorite podcast apps.
Dr. Liebell serves as the pre-law advisor.  She LOVES internships and has directed the Philadelphia Area Internship Program and was the founding director and now serves on the Advisory Board of the  Justice and Ethics in the Law minor.  Most recently, she helped the College of Arts and Sciences launch a course to train SJU students to run Youth Courts in Philadelphia public schools
Dr. Liebell enjoys hiking, biking on the D&R Canal, reading novels, and all things political.  Back in the day, she worked for Governor Mario Cuomo and Andrew Cuomo.  She enjoys events with students (e.g. hearing Supreme Court Justice Stephen Breyer and going to dinner to chat about it).  She will buy you lunch if you read All the King's Men, Kiss of the Spider Woman, or The Tin Drum.  
M.A. and Ph.D., The University of Chicago
B.A., Queens College of the City University of New York

Dr. Liebell has taught courses in political theory and public law at SJU since 2004. She has also taught at the University of Chicago, Northwestern University, Haverford College, and Rutgers University. Before becoming a professor, she worked in New York State government as the Associate Director of Research for Governor Mario M. Cuomo and as a fellow in education policy.

"Retreat from the Rule of Law: Locke and the Perils of Stand Your Ground." Journal of Politics82, no. 2 (forthcoming April 2020).
Democracy, Intelligent Design, and Evolution: Science for Citizenship, Routledge Press, 2014.
"Rethinking Dover : Religion, Science, and the Values of Democratic Citizenship." Politics & Religion, August 2012, Vol. 5; No. 3.
"The Text and Context of "Enough and as Good": John Locke as the Foundation of an Environmental Liberalism." Polity, April 2011; Vol. 43; No. 2.
"Lockean Switching: Imagination and the Production of Principles of Toleration." Perspectives on Politics, December 2009; Vol. 7; No. 4, 823-836.

Dr. Liebell has received merit awards for advising, teaching, research, and service. She received a Michael J. Morris Scholarly Research Grant in 2017 and the Faculty Merit Award for Justice in 2016. She has received multiple summer research grants and curriculum grants. She received an Alma Ostrom and Leah Hopkins Awan Civic Education Fund Grant from the American Political Science Association Centennial Center for Political Science and Public Affairs in 2017 and a Small Research Grant from the American Political Science Association in 2016.

She has been a fellow at The Walt Whitman Center for the Culture & Politics of Democracy, Rutgers University and the NYS Science and Technology Foundation.

Dr. Liebell's current research focuses on the Second Amendment. She has a forthcoming article on Stand Your Ground in the Journal of Politics and she recently completed an article on the connections between armed self-defense and gender in District of Columbia v. Heller. She argues that Heller threatens women's self-preservation and equal citizenship. She interrogates Justice Scalia's form of originalism and demonstrates how he ignores an important historical context -- common-law coverture (that allows men to rule their wives).