The launch of this campaign will allow St. Joe's to emerge even stronger because the world needs more of what Saint Joseph's University has to offer.
SOAR: The Campaign for

Saint Joseph's University
The Hawk Will Never Die mindset lives within our far-reaching community and its unwavering commitment to always strive for more. To soar higher. To build a community, a University, a world, that is better than before.
The vision laid out in our strategic plan, Thinking Anew, Acting Anew, relies on the generosity of the Saint Joseph's community. To rally our alumni and friends, we have embarked on the largest fundraising campaign in our history.
Our plans are bold, and perhaps a bit ambitious. But they are critical in every way. Our next steps forward – your next steps forward – will determine how Saint Joseph's shapes tomorrow's leaders who go out and make a direct and meaningful impact on our world.
Campaign Priorities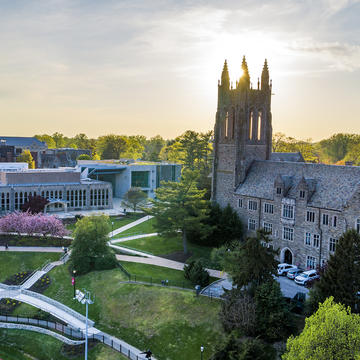 Investing in an Elite Campus Experience: $150M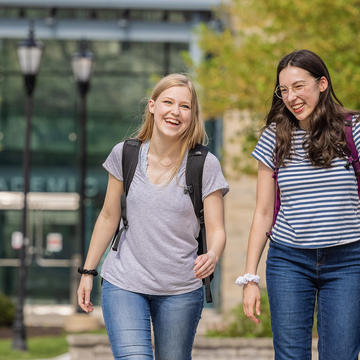 Affirming Our Commitment to Financial Aid: $75M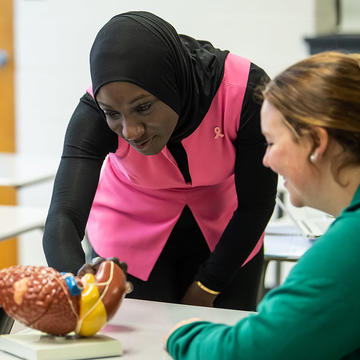 Furthering Our Academic Excellence: $75M
The greatest help I had was from my professors and advisors at SJU. The Biology, Music, and Chemistry departments were fantastic supports and resources to apply to medical college. Additionally, the health professions advisor, was extraordinarily helpful and supportive on this long but rewarding trip.
Through the service opportunities I've had like PSIP, APEX, and my IHS Hospice course, I was able to make Ignatian values like pursuing social justice, being a women "with and for others," and living for the greater good part of my life and identity.
With the academic and interpersonal skills I've developed here, I know I am set up to make an impact in the present and in the future."