About the Program
Saint Joseph's University's Honors Program guides students to attain the highest standards of academic, professional and personal achievement. The enriched General Education curriculum broadens cultural interests, integrates knowledge, sharpens writing skills, and encourages student involvement in the learning process.
Selection Process
Every incoming student who applies to Saint Joseph's as an undergraduate is considered for the Honors Program; no separate application is necessary. The program is competitive and accepts high-achieving students by invitation during the acceptance process. Intellectual curiosity and a desire to grow as a member of an academically focused community are considered key traits.
Academic Standards
To be distinguished as an honors graduate, students must maintain a 3.5 cumulative grade point average, take a minimum of one honors course every year (with allowance for full-year study abroad programs), and successfully complete eight honors courses, including: 
a minimum of two team-taught interdisciplinary honors courses, 
two courses in a College Honors senior thesis or capstone sequence (as determined by individual departments), and
four additional honors courses from those offered and approved by the Honors Program.
Benefits
Students in the Honors Program are supported by a community of scholars and enjoy an array of opportunities and benefits.
Team-taught courses developed by faculty from across the University stress the importance of interdisciplinary study. Examples of courses include:
HON 318 Society, Democracy, Republic
Taught by Maria Marsilio, Ph.D., classical studies and Robert Daniel, Ph.D., French
The course focuses on the intellectual heritage of thinking and writing about collective human life, with particular reference to governance, decision-making, mores, social codes, and conventional relationships of power.
HON 310 Women's Writing as Emancipation
Taught by Jo Alyson Parker, Ph.D., English and Katherine Sibley, Ph.D., history
The course explores how British and American women of the late seventeenth to early twentieth centuries used writing as a means of emancipation.
HON 384 Jewish/Christian Theologies Compared
Taught by Philip Cunningham, Ph.D., Institute for Jewish-Catholic Relations and Adam Gregerman, Ph.D., theology and religious studies
The course studies fundamental religious questions as understood from various Jewish and Christian perspectives. Students will encounter the two traditions through a comparative lens to gain or deepen their understanding of religious communities.
Claver House is the hub of academic and social life for Honors Program students. A thoughtful restoration of the former carriage house provides a space for quiet reflection, social interaction and study.
Peer Mentoring is provided for every first-year Honors Program student. Each student is paired with a sophomore, junior or senior student for individual guidance and advising.
Additional benefits include:
11:1 student-to-faculty ratio
Faculty-mentored research opportunities
Priority class registration
Dedicated suites in residence halls
Opportunities to present research and creative work at national conferences and seminars
Access to information on scholarships and funding for graduate and professional work
Exclusive on-campus receptions, concerts and lectures
Research and Capstone Project
Honors Program students are encouraged to explore their interests through research. Each student is required to complete an original capstone project or thesis in their senior year. In addition, many Honors Program students participate in the Summer Scholars Program, engaging in faculty-mentored research, creative writing, fine and performing arts, and other scholarly endeavors during the summer months.
Graduate Success
Graduates of the Honors Program have gone on to study in world-class graduate and doctoral programs at prestigious institutions such as Harvard, Yale and New York University. Others have secured leadership positions in major corporations around the world.
American University
Boston College Law School
Columbia University
Duke University
Georgetown University
Georgia Institute of Technology
Harvard University
Johns Hopkins University
London School of Economics
Marquette University
New York University
Northwestern University
Pennsylvania Academy of Fine Arts
Philadelphia College of Osteopathic Medicine
Syracuse University
Thomas Jefferson University
Tufts University
University of Pennsylvania
Vanderbilt University
Yale University

AmeriCorps
AstraZeneca Pharmaceuticals
Bristol-Myers Squibb
Campbell Soup Company
Center for Autism
Center for Clean Air Policy
Cherry Hill Public Schools
Children's Hospital of Philadelphia
Deloitte & Touche LLP
Department of Homeland Security
General Mills, Inc.
Goldman Sachs
Johnson & Johnson
Lincoln Financial Group
Lockheed Martin
MTV Networks
The New York Public Library
New York Stock Exchange
Philadelphia Eagles
Philadelphia Insurance Companies
Philadelphia Magazine
Teach for America
Vanguard
Walt Disney Company
Contact Us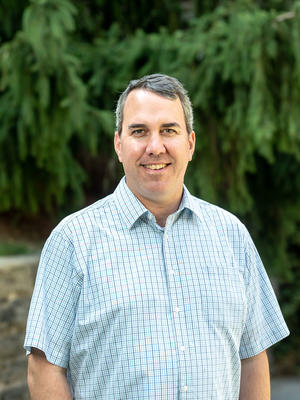 Professor of English, Director of Honors Program
Professor, Director of Classical Studies, Associate Director of the Honors Program