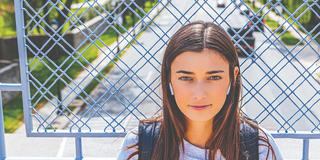 We Are Hawks
Hawks have courage, resilience, curiosity. We dare to grow into our true selves by taking chances, working hard and embracing a fast-changing future.
At Saint Joseph's, you'll be challenged, inspired, encouraged and supported. It's the Jesuit difference. It's who we are.
Who We Are
We're a lively, close community of students, teachers and alumni with eyes wide open for new ideas and experiences. We take risks and we have each other's backs. We explore widely, pushing the boundaries between art and science, thinking and acting, local and global. We're looking for purpose, but we're practical, too, because we want to lead the way to a prosperous future.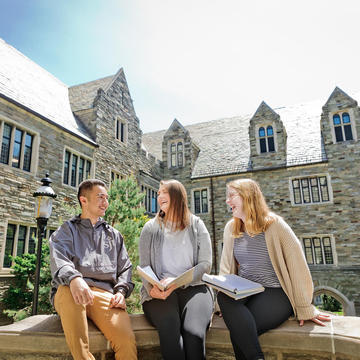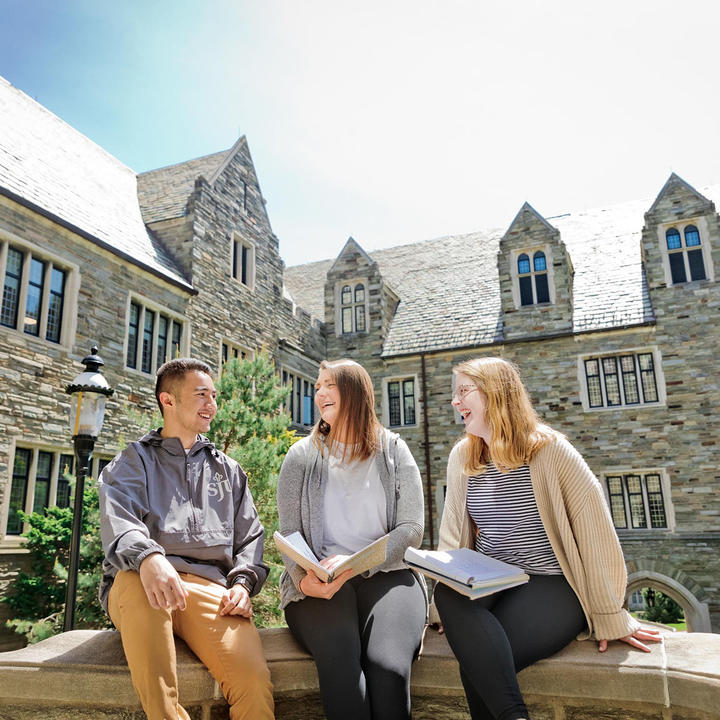 Our History
Transformation and disruption are in our DNA
Guided by the Jesuit educational tradition since 1851, Saint Joseph's has shaped passionate people with curious minds and real-world skills — people who are ready to make change.
Of the class of 2018 had full-time employment or was in graduate school within 6 months of graduation.
Proud alumni across the globe, creating one powerful network.
Undergraduate student/faculty ratio; 7:1 for graduate programs — meaning you'll get the personalized attention you need.
Of the class of 2019 graduated with a double-major and/or minor, prepared for wherever life takes them.
To me, the ability to solve problems is the most important skill for success. I want to solve problems professionally as a researcher, to help humanity through innovation."
I constantly strive to become better at what I do. Learning from other people at St. Joe's pushed me to become a better consultant and coach."

Experiential learning experiences give students new opportunities to test out their interests, helping them discern their vocation during their time at St. Joe's. Getting outside the classroom adds a new piece to the process of finding your place in the world."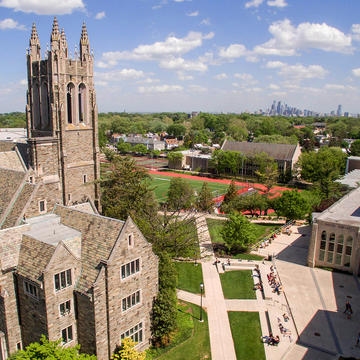 Bordering Philadelphia and Merion, We're (Sub)urban.
Where We Are
Located on the border of Philadelphia and the Main Line, Saint Joseph's University is comfortably situated in a beautiful residential neighborhood that's home to upscale shops and restaurants, historic estates, bike paths and hiking trails. Located only 15 minutes outside of Center City Philadelphia, Saint Joseph's University offers the ideal blend of urban energy and suburban tranquility.
WHO WE BECOME
Within six months of graduating, 97% of the undergraduate class of 2019 were:
In volunteer or military programs
Saint Joseph's University graduates have gone on to pursue careers with PricewaterhouseCoopers, Johnson & Johnson, Amazon, the NBA, Main Line Health and more. Graduates pursuing advanced degrees in medicine, law, business, education and more have gone on to attend the University of Pennsylvania, Johns Hopkins University, The University of Notre Dame, The George Washington University and many other prestigious institutions.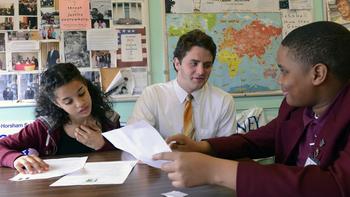 In its seventh year, the Political Science Department's Global Smarts Mentoring Program places Hawks in nine under-resourced middle schools throughout the Philadelphia area to offer students mentorship and formation into global citizens.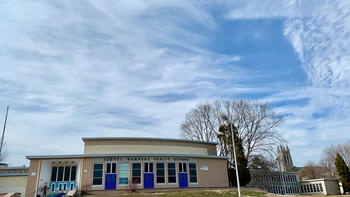 Now in its 15th year, the Seedlings program connects SJU students with young learners from the adjacent Samuel Gompers School for hands-on science lessons.