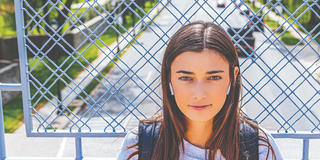 We Are Hawks
Saint Joseph's Hawks have courage, resilience, curiosity. We dare to grow into our true selves by taking chances, working hard and embracing a fast-changing future.
Who We Are
We're a lively, close community of students, teachers and alumni with eyes wide open for new ideas and experiences. We take risks and we have each other's backs. We explore widely, pushing the boundaries between art and science, thinking and acting, local and global. We're looking for purpose, but we're practical, too, because we want to lead the way to a prosperous future.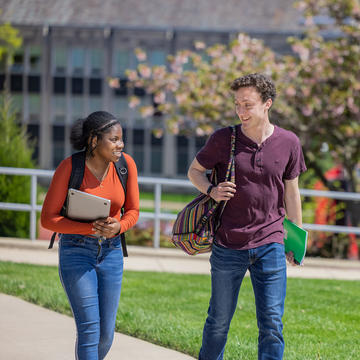 Our History
Transformation and Disruption Are In Our DNA
Guided by the Jesuit educational tradition since 1851, Saint Joseph's has shaped passionate people with curious minds and real-world skills — people who are ready to make change and create a more just, humane and sustainable world.
Academic programs, including undergraduate majors and minors, graduate programs and certificates, and health professions degrees.
Of the class of 2021 graduated with a double major and/or minor, prepared for wherever life takes them.
Of our undergraduate Class of 2022 was employed, pursuing graduate study or in full-time volunteer programs within six months of graduation.
Proud alumni across the globe, creating one powerful network.
Bordering Philadelphia and Lower Merion, We're (Sub)urban.
Where We Are
We're part city, part suburbs. Our Hawk Hill campus is situated on 125 acres of land on the border of Philadelphia and the Main Line, while our University City campus is located in the heart of West Philly, just minutes away from Center City. These two locations offer the ideal blend of urban energy and suburban tranquility.
POST-GRADUATION OUTCOMES
Within six months of graduating, 97% of the undergraduate Class of 2021 were:
In volunteer or military programs
Saint Joseph's University graduates have gone on to pursue careers with PricewaterhouseCoopers, Johnson & Johnson, Amazon, the NBA, Main Line Health and more. Graduates pursuing advanced degrees in medicine, law, business, education and more have gone on to attend the University of Pennsylvania, Johns Hopkins University, The University of Notre Dame, The George Washington University and many other prestigious institutions. 
Kinney Center client Ira Tucker is the first neurodivergent individual to be hired at the University's cafe location.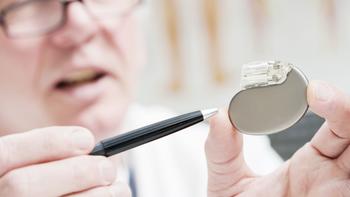 Aloysius S. Ochasi, S.J., PhD, assistant director of academics and consultations in Saint Joseph's Institute of Clinical Bioethics, has been partnering with mortuaries across the United States to source pacemakers for reimplantation in low to middle income African countries.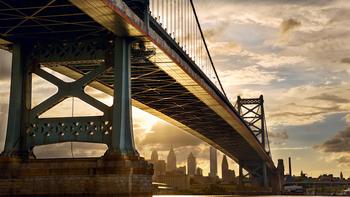 As part of the Biden administration's $1 trillion infrastructure bill, Marcello Balduccini, PhD, and his students are working on federally funded research to make bridge inspections in the United States faster, simpler and — perhaps most importantly — remote.