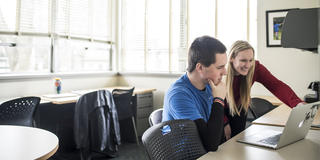 Support & Advising
Saint Joseph's is committed to helping you thrive — academically and personally. Our support and advising centers offer peer tutoring, college transition coaching, disability resources and more.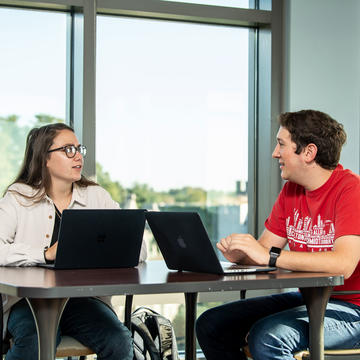 Committed to You
The Success Center
Drop in for a range of services, including peer tutoring, group study sessions and specialized support for first-generation scholars, commuters, transfer students and student-athletes. The Success Center is also the home of the Office of Student Disability Services, Office of Learning Resources and the Office of Student Success.
Academic Advising
Whether you're an undergraduate, graduate or adult student, we have dedicated advisers who will work with you to shape your academic journey.
ESL Language Center
Learn English from full-time faculty members who deliver a rigorous curriculum tailored to the academic setting. You can also take advantage of academic advising, a complete iBT TOEFL prep program and a dozen levels of proficiency — guaranteeing a challenge for every student.