Admitted Student Profile
Our student-centered evaluation process seeks to understand each student within the context of their lived experiences and learning environment. We dedicate just as much time to reviewing a student's involvement, essay and letters of recommendation as we do their academic performance.
First-Year Admission (Fall 2022)
of admitted students applied test-optional
Academic Profile (Middle 50%)
Of admitted students completed advanced coursework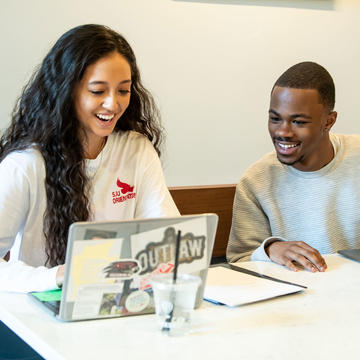 Popular majors of interest
Biology
Undecided business
Business administration
Psychology
Undecided health studies
Finance
Computer science
Marketing
Pharmacy (PharmD)
Biomedical sciences
Criminal justice
Physician assistant studies - health science
Accounting
Communication studies
attended a Jesuit high school
Top U.S. states/territories
California, Connecticut, Delaware, Maryland, Massachusetts, New Jersey, New York, Pennsylvania, Puerto Rico, Virginia 
Top international countries
Brazil, Canada, Dominican Republic, Federated States of Micronesia, France, Guatemala, India, Panama, Philippines, Netherlands, Nicaragua, South Korea, Spain, Trinidad and Tobago
Data provided by the Division of Enrollment Management as of May 23, 2023.