Jesuits are known for their revolutionary spirit. Their hopes to establish a Jesuit college in the birthplace of our nation started when the original chapel was founded in 1733. Over a century later, some 30 young men gathered as these hopes became a reality.
Founded in 1851
Our resilient leaders never stopped striving to create a place of transformative learning, and after a series of location changes, Saint Joseph's University finally found home on Hawk Hill, Philadelphia, our City Avenue Campus. As Philadelphia's Jesuit Catholic University, we continue to lead with an ambitious vision and strategy rooted in the timeless Jesuit approach to education. Saint Joseph's is steeped in rich and proud tradition. Our history is purposeful, serving a community that is not only passionate about academic excellence, but also fosters a desire to make a lasting impact.
Explore our History
We encourage you to dive deeper into the University's beginnings and largest milestones by browsing through the photo gallery.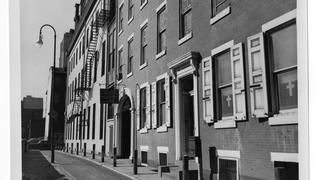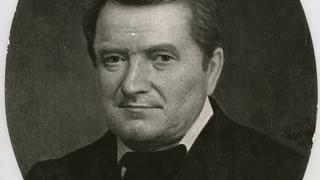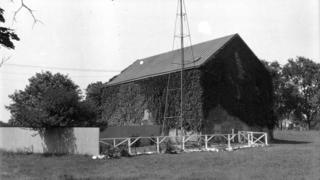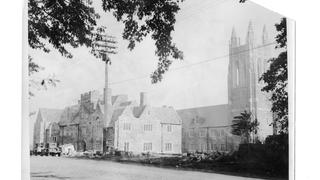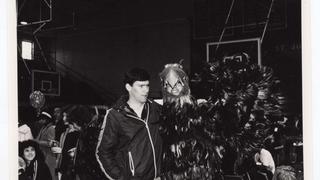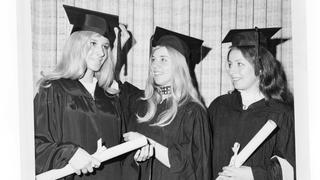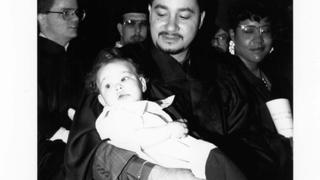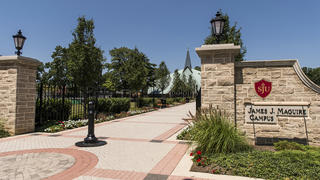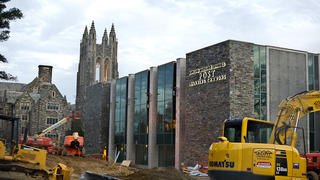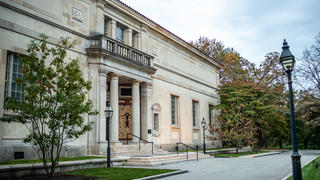 The Beginning at Old St. Joseph's: 1851 - 1860
Saint Joseph's University traces its origins to the morning of September 15, 1851, when three dozen students gathered in the courtyard outside Saint Joseph's Church on Willings Alley, near 4th and Walnut Streets, just a few blocks from iconic Independence Hall. After attending High Mass and reciting the Veni Creator in the sanctuary, these young men were assigned to their classes in a building adjacent to the church. That Fall morning marked the beginning of a rich and exciting history for Saint Joseph's.
As far back as 1741, a Jesuit college in Philadelphia had been proposed and planned by Joseph Greaton, S.J., the first resident pastor of Old St. Joseph's. The suppression of the Jesuits (1773-1814) and dissension within the Philadelphia Catholic community delayed for another century the realization of Fr. Greaton's plans.
Credit for founding Saint Joseph's College is given to Felix Barbelin, S.J., who served as its first president. The College experienced financial difficulties in its first decade, attempting a move to Filbert Street in 1856, but ultimately returned to its Willings Alley location.
Expanding Saint Joseph's College: 1861 - 1921
In 1866, the College purchased a full city block between 17th and 18th Streets, fronting on Stiles Street, as a new site. Two years later, Burchard Villiger, S.J., one of the original members of the faculty, became its president. A steady and strong growth, both in student enrollment and academic offerings, is recorded from 1889, when the College officially moved from Willings Alley to Stiles Street, through the 1920s, until a larger campus was judged necessary.
Coming Home to City Avenue and Finding Our Wings: 1922-1942
In September 1922, an ambitious building campaign to raise $1,000,000 was organized by Matthew Fortier, S.J. His work in this difficult undertaking was rewarded with contributions that exceeded the goal. Subsequently, Saint Joseph's College was able to purchase 23 acres in a beautiful residential area at the western edge of the city. Construction of a handsome building in modern collegiate Gothic architectural style began in 1925. Its dedication took place on November 13, 1927. From that time to the present, Saint Joseph's has been located on City Avenue.
One year later, in 1928, the student yearbook editor started a contest to identify a symbol to represent the College's athletic teams. More than 100 submissions were narrowed to two, with "Hawks" winning out over "Grenadiers" (World War I soldiers who specialized in tossing grenades) by a slim margin in the final vote. John Gallagher '31, a catcher on the Saint Joseph's baseball team, submitted the winning suggestion.
Residential Growth and the Hawk Mascot: 1943-1969
In 1943, an evening college was founded. It was in 1948 that Saint Joseph's acquired several spacious homes adjacent to the campus, which were converted to its first student residences. Through the 1960s, Saint Joseph's experienced even more physical growth. Numerous academic and residential buildings were added to the campus, including several houses along Lapsley Lane, the 9-acre estate of Margaret Gest, a field house, Bellarmine Hall, the Villiger classroom building, the Drexel Library building, and the Campion Student Center.
During the 1954-1955 men's basketball season, Jim Brennan '58 started developing an idea for a Hawk mascot. He originally wanted to introduce a live bird but later changed the concept to a costumed character. Using a $120 grant from the student government, he had the costume created and made his debut as the Hawk on January 4, 1956, a 69-56 win over La Salle at the Palestra, one of the most storied gymnasiums in collegiate athletics.
Welcoming Women and Becoming a University: 1970-1982
In the fall of 1970, the College opened its doors to women as full-time students, bringing an end to its tradition as an all-male institution. The Secretary of Education of the Commonwealth of Pennsylvania recognized Saint Joseph's as a University on July 24, 1978. The corporate charter was formally changed to reflect University status on December 27, 1978.
From 1978 through 1982, the University experienced a strong period of growth and development. The University added a College of Business and Administration to complement the existing College of Arts & Sciences, and added graduate programs including health administration, criminal justice, gerontology, public safety and computer science. In 1997, the College of Business and Administration was renamed Erivan K. Haub School of Business.
Widening Our Reach: 1983-1999
Throughout the 1980s and '90s, Saint Joseph's shifted dramatically from a commuter school with a Philadelphia base to a residential institution drawing the majority of its students from outside of Pennsylvania. As the University welcomed larger, more accomplished classes, the number of full-time faculty increased by nearly 80 percent.
Entering the New Millennium with a Larger Campus: 2000-2008
To accommodate the increased student body, Saint Joseph's embarked on a series of capital improvements that saw the construction of the McShain Hall residence center and the Michael J. Morris Quadrangle townhouses. A new Chapel of St. Joseph, named for revered longtime administrator Michael J. Smith, S.J., provided a central place of worship for the University community. State-of-the-art Mandeville Hall was built to house the renamed Erivan K. Haub School of Business, and the original Villiger building on Overbrook Avenue was given a technological renovation, made the new home of the University's social science departments and christened John R. Post '60 Hall. In 2003 the University broke ground on new residence halls at the corner of 54th Street and City Avenue that are now known as Rashford and Lannon Halls, named after the University's 25th and 26th presidents, Nicholas S. Rashford, S.J., and Timothy R. Lannon, S.J.
The 2008 acquisition of the adjacent 38-acre Episcopal Academy in Merion began Saint Joseph's largest expansion since the move to City Avenue. Renamed the James J. Maguire '58 Campus, it is home to multiple academic departments, athletic fields, the Saint Joseph's University Gallery and the Kinney Center for Autism Education and Support. That same year, the University opened Hawks' Landing, a parking and retail facility on 54th Street. The following fall, the beloved Alumni Memorial Fieldhouse was expanded into the Michael J. Hagan '85 Arena, ushering in the next century of storied Hawk athletics.
Meeting the Needs of High-Tech Learning: 2010-2015
The University broke ground in November 2010 for the John R. Post '60 Academic Center and the John and Maryanne Hennings Post Learning Commons. Dedicated in March 2012, this ambitious initiative brought high-tech facilities and collaborative learning environments to the University with a three-story, 35,000-square-foot addition to the Drexel Library. The new Villiger Hall, a 400-bed residence hall that opened its doors to first-year students in August 2012, graces the corner of Cardinal and City Avenues.
In 2012, Saint Joseph's acquired the former Cardinal's Residence from the Archdiocese of Philadelphia. Contiguous to the University's 48-acre Philadelphia campus, the 8.9-acre property includes a three-story, 23,350-square-foot main house and two additional buildings. The property has been renamed the Marcy Dugan Wolfington Campus and the main building has been transformed into the Maguire Wolfington Welcome Center, which houses the University's enrollment and admission and career development offices and serves as a stunning first impression to prospective students and their families.
In 2015, Saint Joseph's announced the election of Mark C. Reed, Ed.D., as its 28th president. Dr. Reed is the first lay president in the University's history.
New Beginnings on Hawk Hill: 2016-Present
Saint Joseph's University announced in July 2017 the receipt of a $50 million gift from distinguished alumnus, James J. Maguire, class of 1958, and his wife, Frances. This extraordinary gift is the single largest gift in the University's history.
New Beginnings on Hawk Hill: 2016-Present (Cont.)
In 2018, the Barnes Foundation launched a historic educational partnership with Saint Joseph's, expanding opportunities for both students and the surrounding community to engage in the horticulture education program and fine arts programming. Later that year, the University announced the gallery building will be named the Frances M. Maguire Museum to honor Saint Joseph's alumnus James J. Maguire '58 and his wife Frannie's support of the University and commitment to educational and cultural initiatives.
In the Fall of 2019, the University opened its first new school in 30 years, the School of Health Studies and Education. The school brings together more than 40 currently established undergraduate, graduate, doctoral and certificate programs for careers in the in-demand areas of health and education.