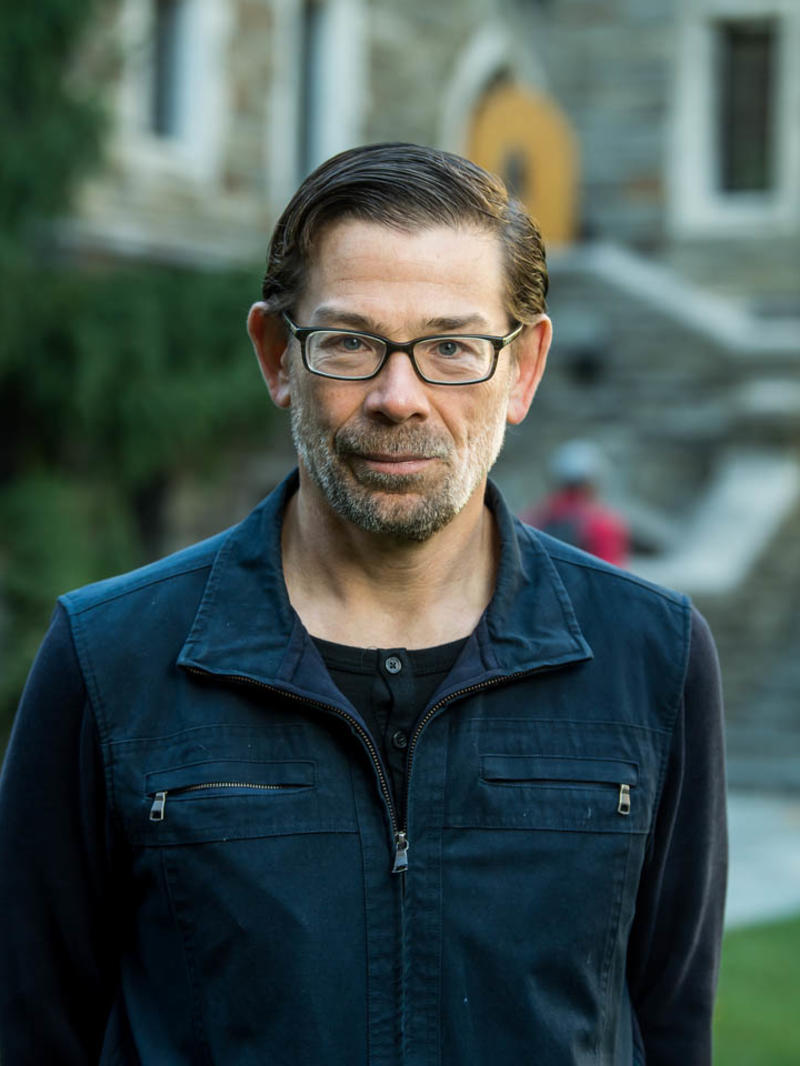 Office
Merion Hall 320
Phone
610-660-1488
B.A., Oberlin College (Philosophy)
M.F.A., Temple University (Film and Media Arts)

Deron Albright has been writing scripts and making films since 1994, with work spanning documentary, agit-prop, installation, poetic animation, and short and long form narrative. His short film, "The Legend of Black Tom" (2005), played at over 25 festivals worldwide and garnered 13 awards of excellence. His debut feature, The Destiny of Lesser Animals (Sibo ne kra, Dabo ne kra) (2011) premiered as part of the Museum of Modern Art and Film Society of Lincoln Center's New Directors/New Films program, and played internationally, collecting 2 prizes and 5 additional nominations. Albright was a senior Fulbright scholar to Ghana in 2008-09, where he taught directing at the National Film and Television Institute (NAFTI) and contributed to the recognition of the Ghana Academy of Film and Television Arts (GAFTA) as the official nominating entity to the Academy Awards. In 2012, Albright was named a Pew Fellow in the Arts, as well as selected to be part of the Toronto International Film Festival Talent Lab, IFP Independent Film Week (Emerging Narrative Section), and Sundance Screenwriters Intensive Philadelphia.

At Saint Joseph's, he teaches courses in screenwriting, directing, digital filmmaking, and film studies - with a particular interest in narrative politics and global cinemas.