Tenaya Darlington, M.F.A.
Professor, Director of the Writing Studies Program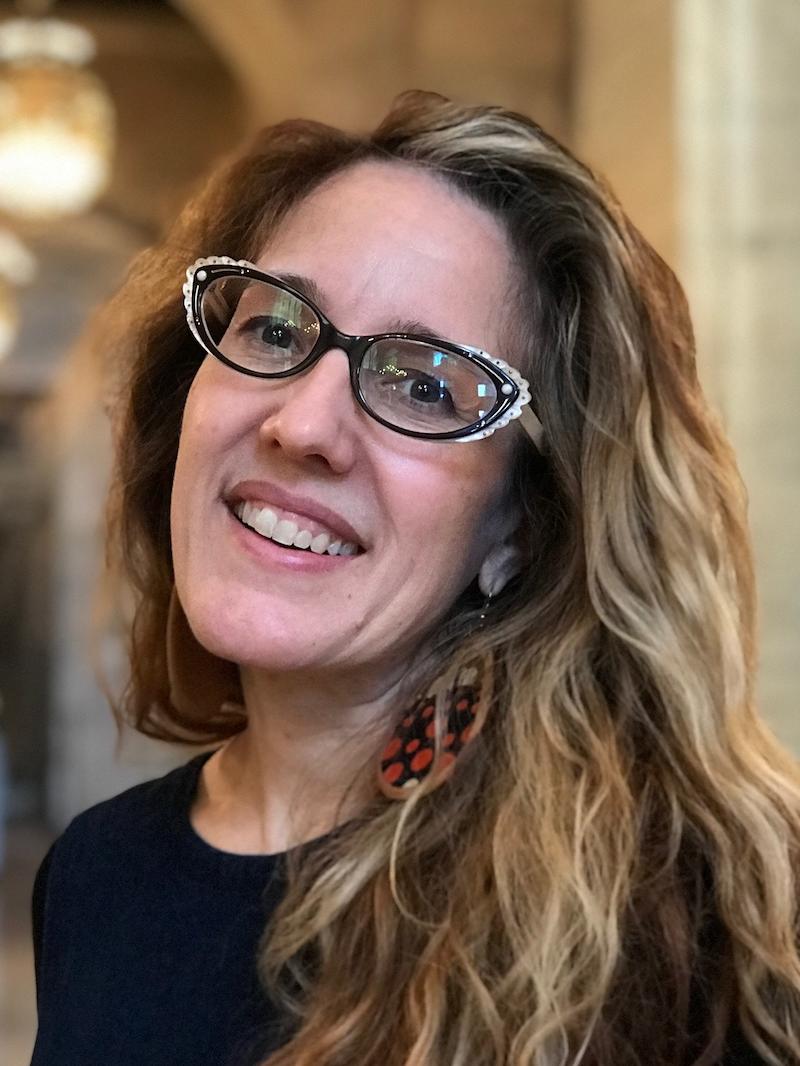 By day, Tenaya Darlington is the Graduate Director of the Writing Studies M.A. Program and a Professor of English. She is a passionate teacher who believes in helping writers to develop both creatively and professionally. Her classes emphasize building skills and exploring a wide variety of writing professions. Her former students include cookbook authors, lawyers, chefs, PR directors, social media consultants, grant writers, technical writers, and entrepreneurs.
By night, she blogs about cheese at Madame Fromage and leads tastings around Philadelphia.
1997 M.F.A. Indiana University, Fiction

1994 B.A. Beloit College

1990-92 Smith College

Prior to joining the SJU faculty, Tenaya served as staff writer and editor for ISTHMUS NEWSPAPER in Madison, WI (2000-2005), where she wrote primarily about food.

Today, she freelances widely for magazines, newspapers, and websites. She also consults and teaches private Food Writing workshops.

Tenaya is the author of three books, most recently THE DI BRUNO BROS. HOUSE OF CHEESE: A GUIDE TO RECIPES, WEDGES, AND PAIRINGS (Running Press 2013). Her food writing appears regularly in The Philadelphia Inquirer and Culture Magazine.

She is also the author of a novel, MAYBE BABY (Back Bay/2004), and a poetry collection, MADAME DELUXE (Coffee House Press/2000), which won the National Poetry Series.

Anderson Center Artist Residency, 2010 Faculty Research Award, Saint Joseph's University, 2009 Byrdcliffe Arts Colony Residency, 2008 Yaddo Artist Residency, 2008 "Notable Essay" in Best American Essays 2008 "Notable Story" in Pushcart: Best of the Small Presses 2008