Physical Therapy Lab Conducts Pilot Study on Physical Activity in Caregivers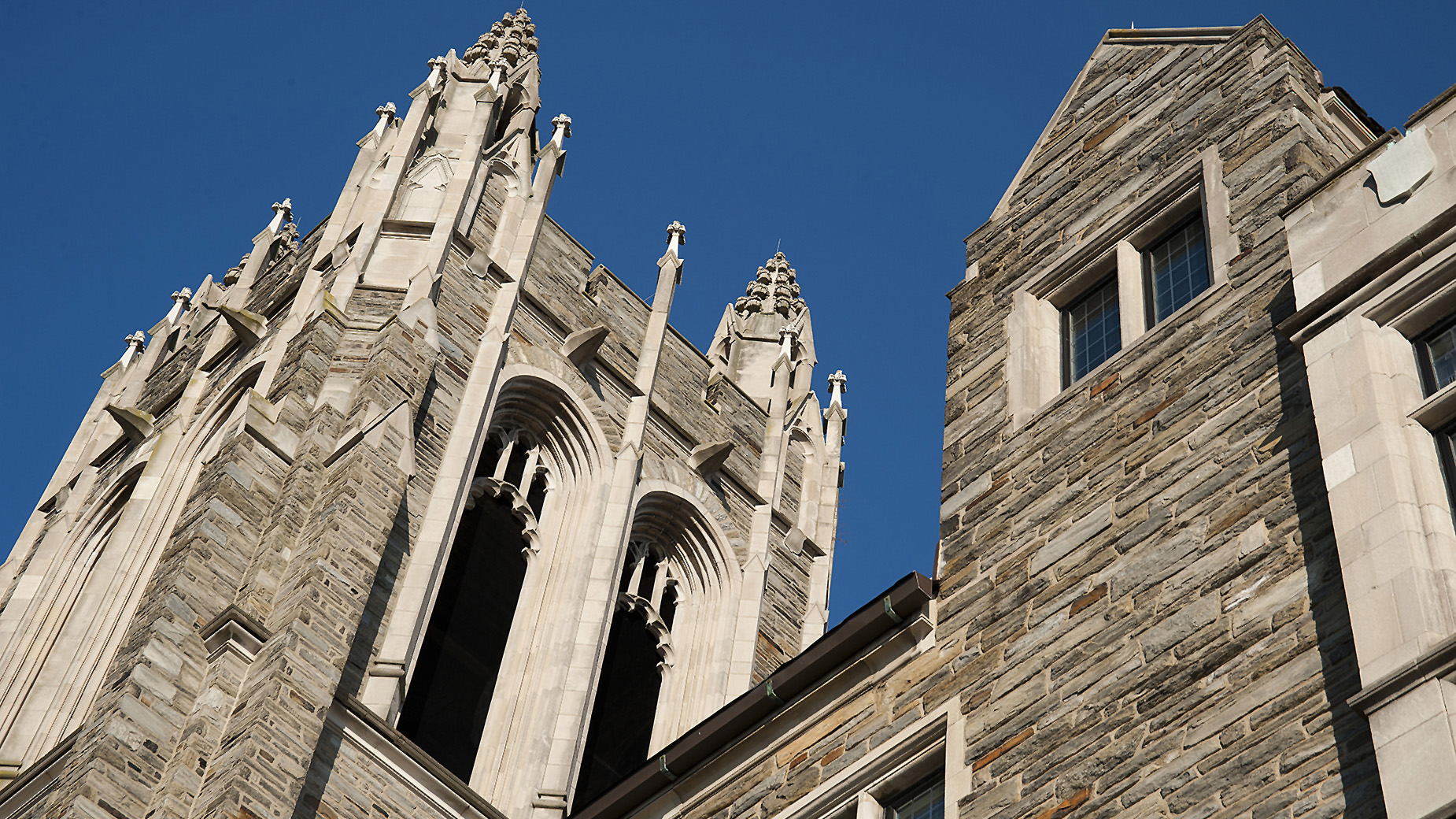 Editor's note: This article was written prior to University of the Sciences' merger with and into Saint Joseph's University and does not reflect the current, combined institution. References to programs, offices, colleges, employees, etc., may be historical information.
When looking at improving physical health, it is important to understand accurate and accessible ways for patients to get moving. In a research study headed by Lora Packel, PT, MSPT, PhD, chair of the Department of Physical Therapy, students have been working to determine the accuracy of two different step counting devices. 
"For this study we had older individuals over the age of 65, walk ten meters, ten different times at different speeds- their self-selected speed, their self-selected fast speed, and their self-selected slow speed." said Nicole Hoffman '21 (DPT) a student researcher on this study. "We compared the number of steps taken for each of the trials to a video recording of the session where we counted the number of steps ourselves"
The data collected in this research will be used to feed a larger study that looks at the health and wellness of caregivers of people with cancer, as well as cancer survivors.
Casey McCarthy '21 (DPT) explained that research has shown that those who are caregivers of someone with cancer often have a health-related decline themselves when they take on the caregiver role. 
"It's important as physical therapists that we treat the whole person, so one way to do that is improving their physical activity." Dr. McCarthy shared. "Our intervention would be hopefully having [patients] participate in a walking program, and these steps would be recorded on one of the activity monitors that we researched in this lab."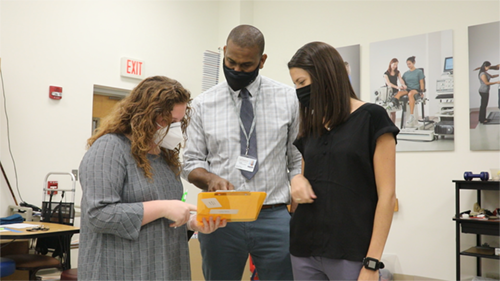 Assistant Professor of Physical Therapy Sylvester Carter, MHS, PhD, CEEAA offered his expertise as a gait specialist to this study as well, assisting the researchers in understanding how gait plays a role in the accuracy of step counting devices. 
Studies like this are important not only for those who will be affected in the long term, such as the caregivers of cancer patients, but also for those who are conducting the research. 
The skills that physical therapy students develop by participating in research allow them to understand research, interpret it, and eventually apply it to their careers to improve patient outcomes, explained Dr. Packel. 
"I think something that's interesting is just how messy research can be. There is a lot of planning that goes into it but you end up doing a lot of things on the fly," Dr. McCarthy shared. "It really relates well to physical therapy. When you're in the clinic you may need to adjust as need be, and research is the same way. I would not have realized that had I not had this experience."