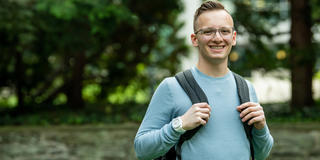 Your Future
We define success as more than your first job out of college.
At Saint Joseph's complete success = fulfillment in life and career. We encourage a lifelong pursuit of learning that allows you to uncover the passions, interests and roles that add up to the greatest version of you.
Revolutionary Education
There's a reason that the Jesuit brand of education has thrived for more than 500 years. At Saint Joseph's University, we embrace the Jesuit value of holistic development. Our whole-person approach and call to action that the Jesuits have valued since day one is part of our every day.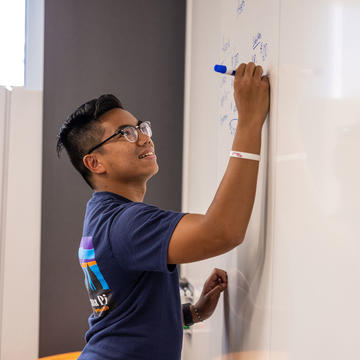 Elements of our Approach
This model of education is designed to help you reach a different kind of success: all-encompassing, triple-threat, I-got-this success. With a curriculum that encourages exploration, faculty that push you to broaden your perspectives, and a city filled with opportunities, we prepare you not just for the future of work, but also for an ever-changing future.
Our Approach