The superior liberal arts education, grounded in the Jesuit academic tradition, is why some of the world's brightest minds choose to learn at Saint Joseph's University. Students from all different majors across campus can enhance academic engagement, build connections with world class faculty and experience substantial research opportunities from the breadth of scholars and fellows programs.
Student Research
From participating in groundbreaking research in the Science Center laboratory to teaching abroad after graduation, our students have reached countless outstanding accomplishments. We encourage you to step outside your comfort zone, pursue relentless experimentation and explore your immense potential.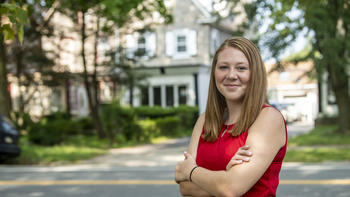 Hannah Anderson, a junior political science major, is exploring the connection between gun violence and domestic violence.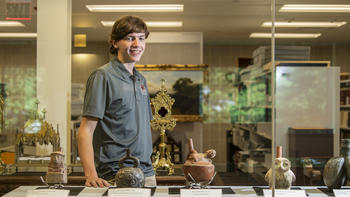 Collin Petersen, a junior philosophy major, helped catalog SJU's pre-Columbian Latin American pottery collection as part of a Summer Scholars project.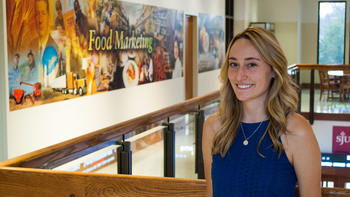 Claire Sylvester, a food marketing major, is studying how buyers react to food differences.
Our Programs
The Scholars and Fellows programs are available during the academic year and summer to help motivated and curious students achieve top level personal and professional success through the support of academic opportunities, professional development, mentorship and more.