Health Administration and Health Informatics MHA/MS Dual Degree
Overview
A dual degree in health administration and health informatics provides you with the skills you need to advance in the ever-evolving healthcare industry. By pairing our Master of Health Administration (M.H.A) degree and Master of Science in Health Informatics (MSHI) degree, you'll gain a deeper understanding of how the health of our populations and communities is reflected in the data we collect.
The demand for health IT employment is expected to grow by 15%, adding over 29,000 jobs between 2014 and 2024. Meanwhile, health administration positions, such as medical and health services managers, have an expected growth rate of 20%. Earning a dual degree in these two areas could be the right move for you, whether you're seeking to advance in your current field or moving into these high-demand areas.
What Is the Dual Master's Degree in Health Administration and Informatics?
Saint Joseph's University's dual enrollment program in health administration and health informatics allows you to earn two master's degrees with just 45 credits.
In this program, graduate students will engage in administration-focused coursework across the areas of healthcare organization, ethics, law, finance and accounting. These courses will complement informatics-focused coursework, which includes studies in telehealth, remote patient monitoring, clinical quality measurement and understanding the unique security challenges a digital healthcare environment presents.
 
Earn Your Dual Degree Online or On Campus
The joint M.H.A./M.S. graduate program at Saint Joseph's University is flexible and can be completed online. Students may designate an interest in on-campus learning if desired and available. Students benefit from our small evening classes, which are designed for professionals looking to create connections with their classmates and professors and can work at their own pace. The program also includes hands-on learning experiences that prepare students for a successful career in the healthcare industry.
Why a Dual Degree?
By obtaining a health administration and informatics dual master's degree, you're demonstrating a broad and deep knowledge of the management and administrative aspects of the healthcare industry, as well as how to implement and utilize information technology to support healthcare organizations. A dual degree shows potential employers that you're equipped to oversee the health of populations, implement quality improvement and monitor clinical performance.
Earning this dual degree can help you pursue career paths such as:
Director of health information services
Director of health policy
Manager, director or vice president of population health
Service line planning manager
Healthcare informatics consultant
How Will Saint Joseph's Prepare Me for a Career in Health Administration and Informatics?
Saint Joseph's dual MSA./MS degree program is taught by a faculty of experienced professors and researchers from across the healthcare industry. Our program is developed for the modern healthcare marketplace and will challenge you through a rigorous curriculum and hands-on learning opportunities. Students complete assignments in real-life simulated environments utilizing Electronic Health Records (EHRs) and other common software resulting in tangible resume enhancing skills. Students also gain insight and access to industry organizations with discounted student memberships when applicable. Additionally, studying health administration and informatics in our School of Health Professions will give you opportunities to connect and network with employers from Philadelphia's top hospitals and healthcare organizations.
Program Director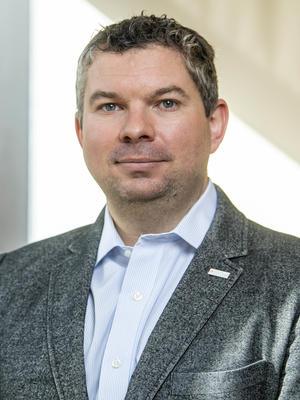 At a Glance
Degree

Master of Science in Health Informatics and Master of Health Administration

Length

24 months

Start Terms

Fall, Spring and Summer

Format

On Campus or Online 

Credits

45 credits (3 core courses, 5 health administration courses, 5 health informatics courses, 1 elective course and 1 capstone course)

Full-time

9 credits per semester (5 semesters total)

Part-time

6 credits or less per semester (8 semesters total)

Tuition for 2022-2023

$941 per credit 

Average Class Size

20 students 

Average Work Experience

A minimum of 3 years of direct healthcare-related experience and an undergraduate GPA of 3.25 is recommended to apply to the program.

Graduate Assistantships
Graduate assistantships are offered on a limited basis. Please contact the program director for availability.

Discount Eligibility

Alumni of Saint Joseph's are eligible to receive 10% off the cost of this program through our alumni discount.
Completed a year or more of service with a recognized service organization? You may be eligible for our mission discount.
Check with your employer to see if they are an Edcor or a Bright Horizons EdAssist member, which may entitle you to a discount on graduate programs.

*note - discounts cannot be combined.

Veterans

Saint Joseph's is a Yellow Ribbon School that accepts GI education benefits. Our Office of Veterans Services can help you access and understand your benefits.
Data is changing the future of healthcare. Learn how to harness it to improve patient care with a health informatics certificate from Saint Joseph's University, which can be completed in less than a year.