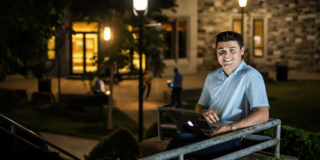 Accelerated Master's Degree for Adult Learners
Continue your professional education and save time and resources with a Saint Joseph's University education. Our Accelerated Master's Degrees for Adult Learners allow you to start earning a master's degree or MBA while you are an undergraduate student in our Adult Learner program.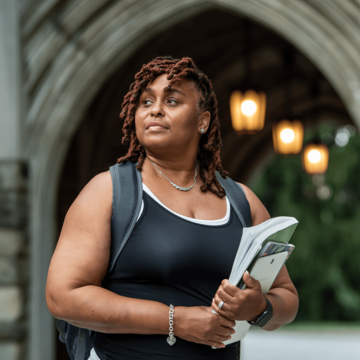 Earn a
Graduate Degree
While Completing Your Bachelor's
The accelerated master's degree program allows you to start earning your graduate degree after completing 90 credits of your bachelor's degree (out of a total 120) and will save you valuable time and money. This model enables you to complete your undergraduate and graduate work in an accelerated time frame. These programs are only available to current Saint Joseph's adult learner students.
Accelerated
Master's Degree Options
Master's degree and MBA programs are offered across all three schools: the College of Arts and Sciences, the Erivan K. Haub School of Business and the School of Health Professions. In most cases, Saint Joseph's University students are eligible for admission regardless of their undergraduate major. Programs include:
Learn More through
Virtual Sessions
If you have questions about the process of applying and enrolling in an accelerated master's degree program or how it can help you in your career after graduation, attend one of the virtual information sessions we host throughout the year, where we'll walk you through the benefits and options. Check back soon for an upcoming information session.