Overview
If you hold a Level I Certification in Early Childhood, Elementary, Middle School or Secondary Education and wish to obtain a certification to teach in special education classrooms and programs may choose between two grade level certifications, PK-8 or 7-12, both of which prepare the candidate for Pennsylvania certification. Both classroom instruction and field placements offer you a rigorous and well-rounded curriculum addressing critical areas of special needs instruction.
The special education program at Saint Joseph's University features an experienced faculty whose expertise in urban teaching, inclusive education, and assistive technology provides a unique educational experience. Additionally, we offer you evening and hybrid classes, meeting the needs of adult learners.
Formats Offered
You can take your special education master's courses on campus, online, or do a combination of both.
Customize Your Degree with Endorsements and Certifications
There are also customized master's degree options in special education designed for those who already hold special education certification on the undergraduate level but wish to further their study of special education with endorsements or certificates in:
Supervisor of special education curriculum
Social, emotional and behavioral wellness endorsement
The Five-Year Option
In addition to the traditional part-time evening program, Saint Joseph's University offers an innovative five-year teacher-scholar program designed for recent undergraduates to earn a master's degree through a combined online and face-to-face course work and 12 credits of clinical experience during mornings at the Academy in Manayunk (AIM) or Melmark. If you're a professional experienced in a field other than teaching, and wish to develop a special education career, you may enroll first in the M.S. in education program leading to Level I Certification and apply to add the special education certification once your initial certification has been obtained.
Already a recognized leader in the field, in 2012 Saint Joseph's special education program received recognition from the Pennsylvania Department of Education (PDE) and has also been identified as one of only nine programs internationally to meet the rigorous standards of the International Dyslexia Association (IDA).
Applied Behavior Analysis Concentration
A concentration in applied behavior analysis can enhance your skillset as a special education professional. Learn to treat a variety of behavioral challenges in students ranging from mental health issues to developmental disabilities and learning disorders. Certified practitioners in ABA are in high demand in schools.
17 percent growth rate for special education jobs between 2008-2018.
Program Director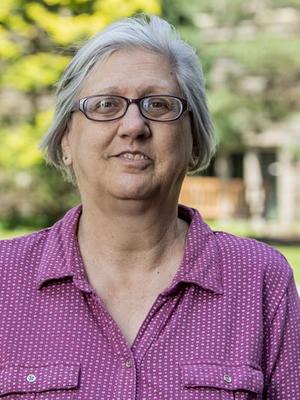 Virginia Goulding Johnson, Ph.D.